"We're almost done, focus on tasks this turn." –Imposter
Recently gaining more popularity and reaching new heights, Among Us has become one of the most downloaded games of the year. 
Initially released in June 2018, Among Us is a multiplayer PC as well as a mobile video game that was published & developed by the American game studio InnerSloth. 
This game has instantaneously become one of the hit video games of 2020 due to the pandemic worldwide. 
As the Coronavirus spread all across widely, each and every one of us got stuck inside our homes as we weren't allowed to go out. 
People we getting a lot bored as they had nothing to do. Some had binge-watched all the movies, shows, and what not and left with nothing. 
But a ray of light came across in the form of a multiplayer video game known as Among Us.
 This game wasn't that much of a success when it first came out in 2018.
But eventually got famous in 2020 after a video game streamer named Sodapoppin made this game famous on Twitch in July of this pandemic year. 
After that, many other Twitch streamers, as well as YouTubers, began playing the game, thus making it more famous among others. 
Some of the famous vloggers who played the game were PewDiePie, Pokimane, Shroud, Ninja, and xQc. Thus this game Among Us became one of the most famous and entertaining games for every age group. Talking about Among Us guys, it's not just a popular video game anymore.
But have become a pop-culture touchstone, on its own stimulating new slang or what they are called "sus" and countless memes that have been famous all over the internet. 
For those who haven't played this game yet, and are reading this article, or have played this game and have come across this article because of the hilarious that we are projecting
Let me tell you about the game in brief! 
So the game requires Crewmembers on a space station or a space ship to complete tasks and exterminate the imposters, which are loosely motivated by the classic horror movie The Thing. Crewmembers have the benefit of working on commissions, whether they are alive or even when they die. 
On the other hand, the Impostors need to terminate all the Crewmates before they are caught by them or before the Crewmates complete all their tasks. 
An Impostor's job in the game has been made more accessible, all thanks to the fact that they can wreck the ship and travel through the vents. 
The game Among Us has inspired people to create numerous that can be found all over the internet. These memes pay to the game and lovingly poke fun at one of the biggest and loveable game of the present moment. 
So we at Animated Times thought why not combine some of the most humorous memes related to this game as it's been loved worldwide. 
Hop on with us as we take you through the avalanche of comedy.
1. Among Us Macarons: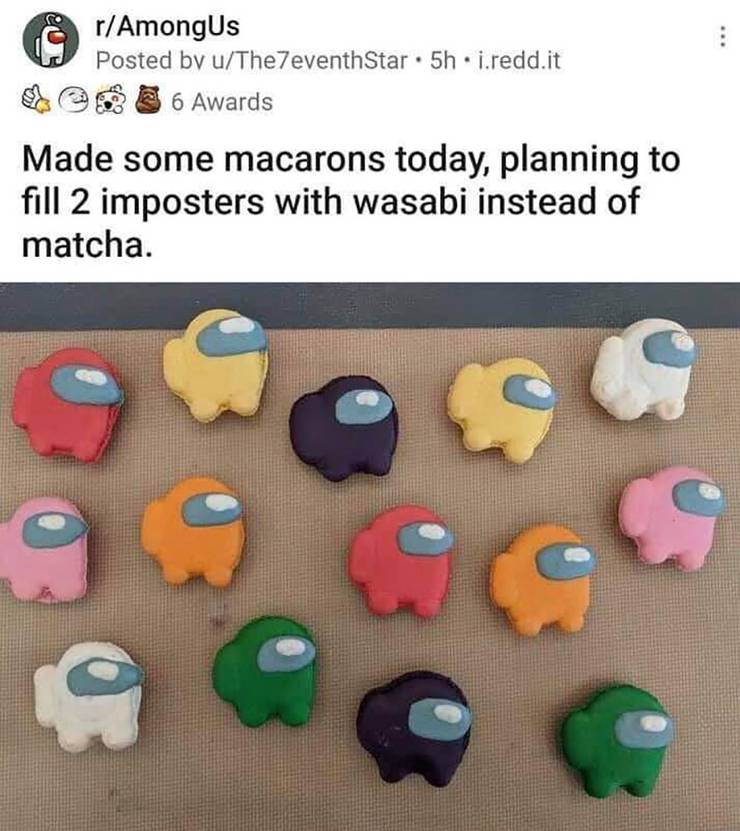 2. Among Us Pumpkins: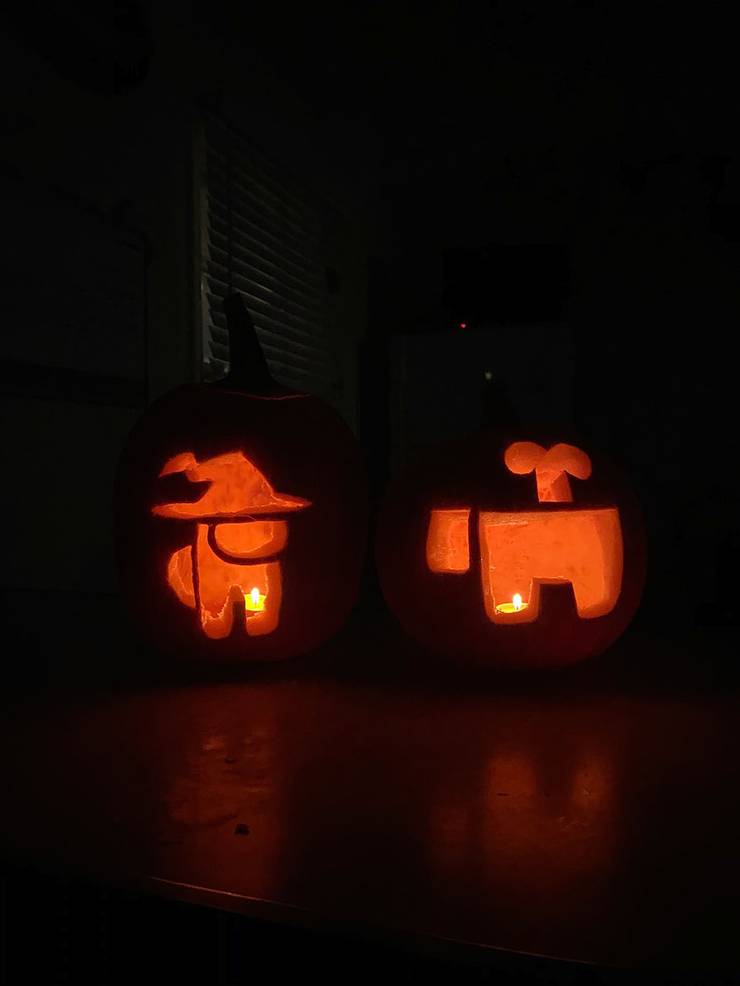 3. Chores: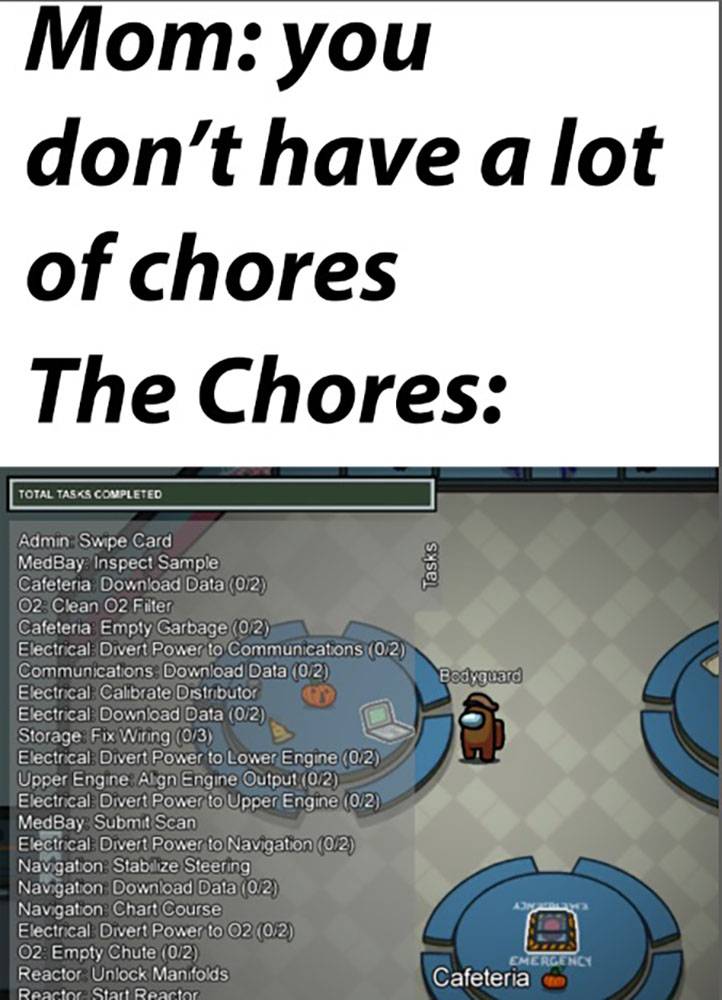 4. Peace Was Never An Option: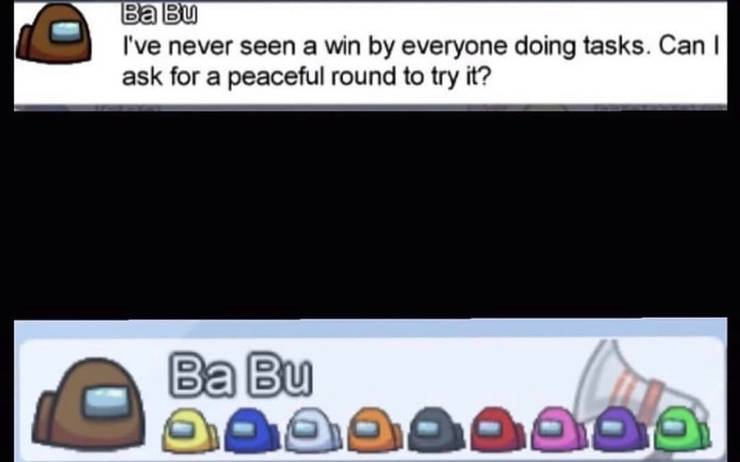 5. I'm In Danger: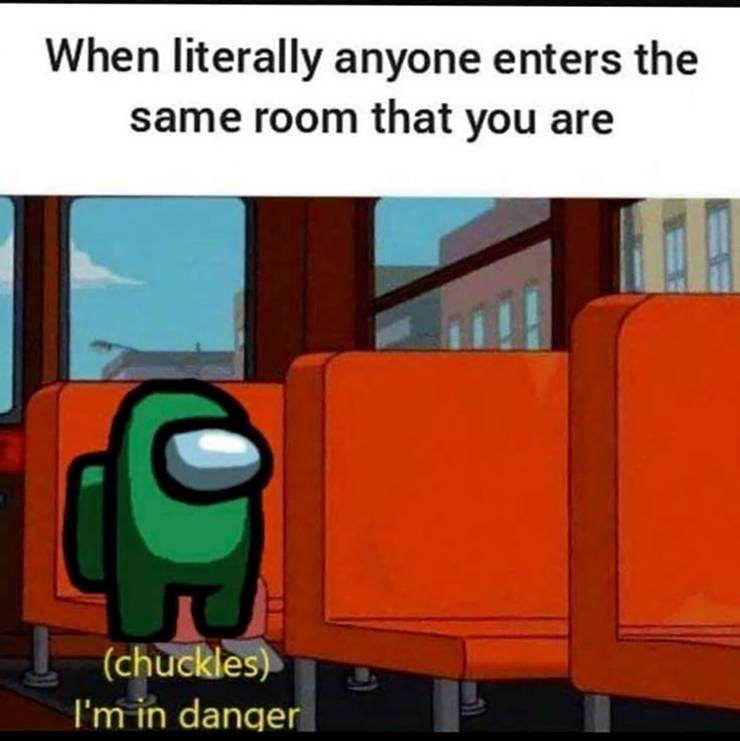 6. The Voting Process: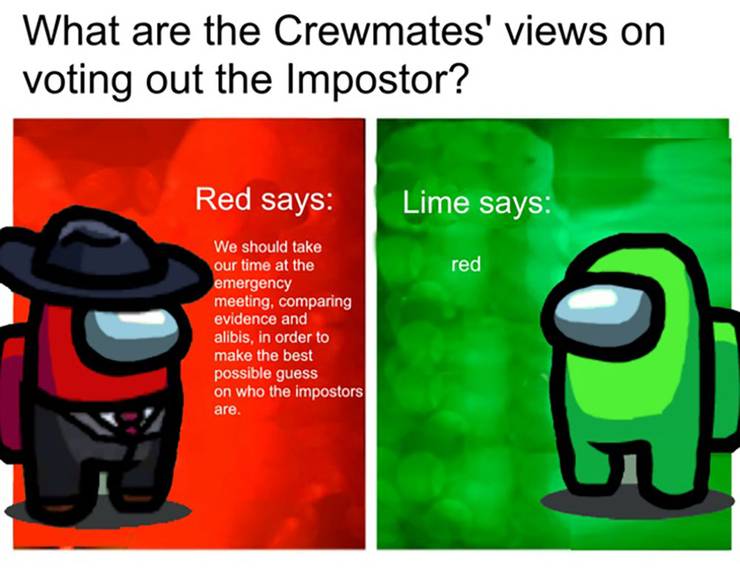 7. Flawless Argument: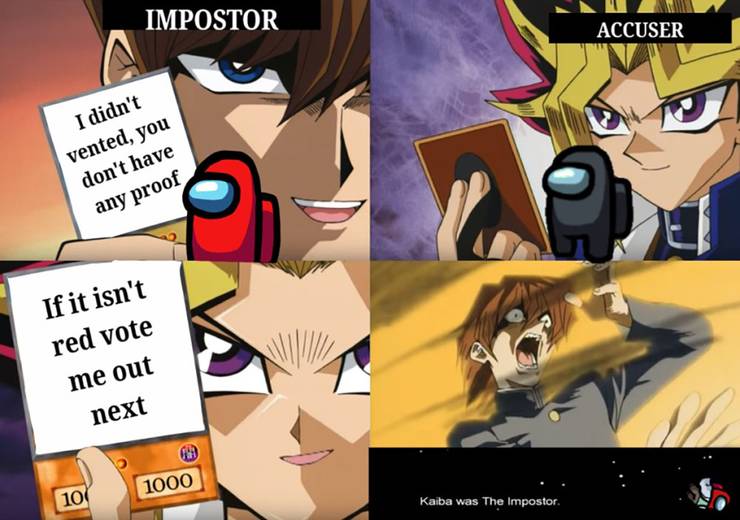 8. One Sus, Two Sus: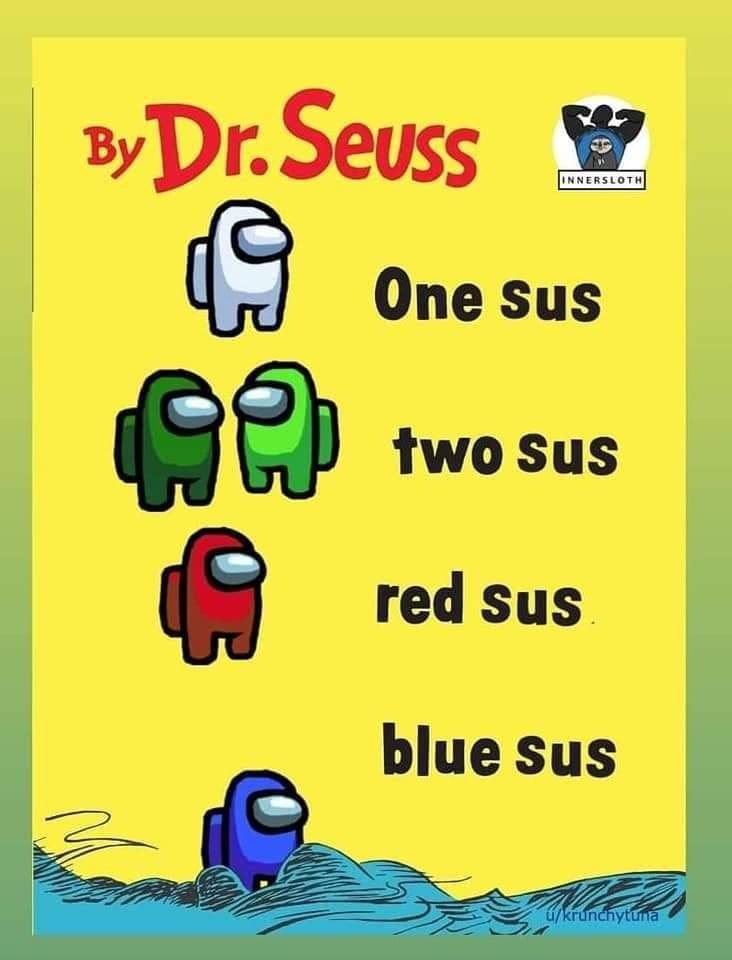 9. Frighteningly Brilliant: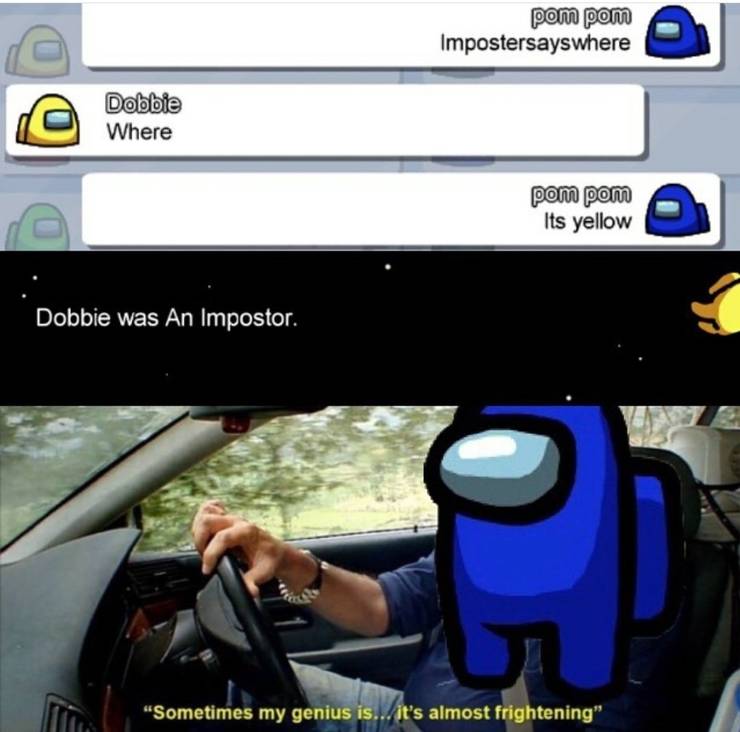 10. Cheating In Among Us: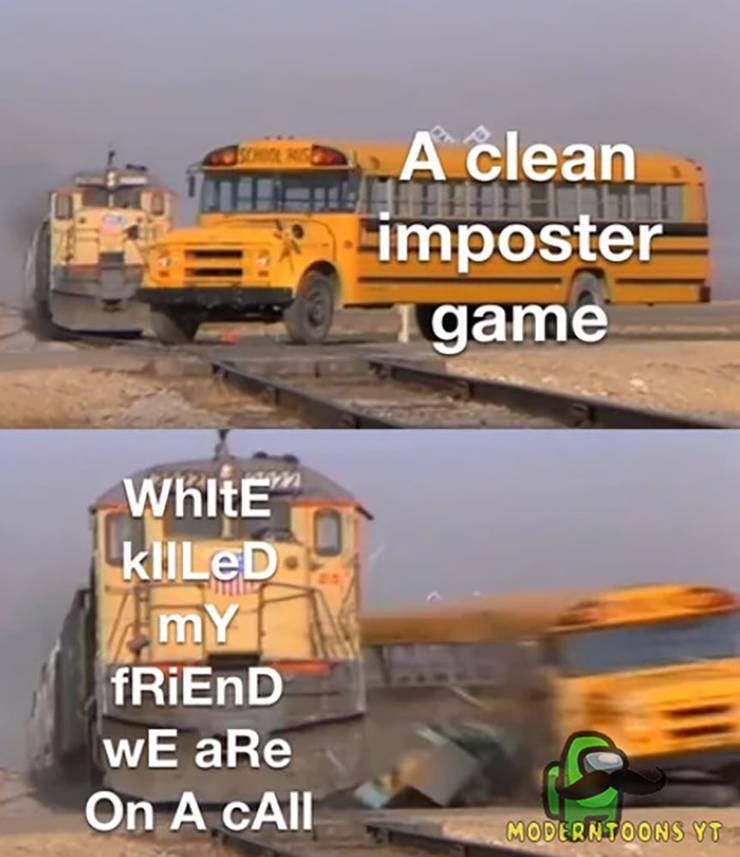 So these are our few picks of the humorous memes related to the game Among Us. 
Hope you have enjoyed seeing these memes and would have an urge to play the game even more!
We wish all the best have fun, and if you liked our top 10 picks, then don't forget to tell us in the comment section down below.
Till then, for more freshly brewed contents related to Pop culture, Movie & TV Shows, and many more, keep reading Animated Times.
Source: CBR.com