"No, I'm not going to tell them about the downsizing. If a patient has cancer, you don't tell them."- Michael Scott.
The cult classic American docucomedy TV series the office is a series based on a miscellaneous group of office employees and their hilarious misadventures at the Scranton, Pennsylvania branch of Dunder Mifflin Paper Company. Michael Herbert along with Greg Daniels is the producer and writer for this hilarious comedy series. And as the office is a classic comedy it seems that it's getting more and more popular Day by Day. The show projected 9 seasons, captivating fans with its incredibly humorous writing and character development. Steve Carell being the main lead of the series was portrayed by Michael Scott, who made the character unbelievably iconic. Michael Scott is famous for his improper jokes, and his dramatic personality, as well as his desperation to create a sense of friendship between himself and his employees. And that's the reason fans loved him a lot. And in order to give Scott a tribute memers have created 10 memes that would perfectly describe him.
1 Give Me The Bottle Dwight:
2 That's What She Said:
3 The Sentence Line:
4 The Three Vasectomies…
5 Different Moods Of Michael Scott:
6 Scott's relationship with Toby:
7 Michael Scott's Relatable Honesty:
8 Scott's Need To Be Liked:
9 When Michael Kissed Oscar: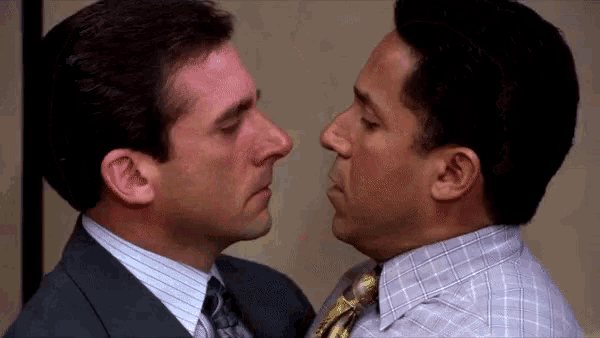 10 Michael Scott World's Best Boss:
Thanks for your feedback!