Movies are an art form that take hours of painstaking labour to craft. Sometimes, even then, so many of its key players and elements go unappreciated. How many of us truly know who wrote some of our favorite blockbusters? Without further ado, here are some big movies you might not know that were based on comic books.
Edge of Tomorrow
This 2014 Tom Cruise flick had one of the biggest actors of all time, mowing down aliens in Mech Suits. He was backed by a solid supporting cast including Emily Blunt, Brendan Gleeson and the late, great Bill Paxton. The same Bill Paxton whose geek cred is untouchable appeared in Titanic, Terminator Aliens, Predator 2 and commando among other cult hits. This movie however was based on the Japanese Light Novel/ Graphic novel and later Manga series, 'All You Need is Kill' by Hiroishi Sakurazaka. The plot remains pretty much the same – aliens invade planet earth and the protagonist while mowing them down is caught in a time loop, with some minor deviations to make it accessible for a global audience. The film's performance was above average, collecting 370 million USD against a budget of 180 million USD.
Snowpiercer
The year is  2020, before the pandemic. The Oscars are on. An enthusiastic Korean director walks up to accept his award and create history in the process. Bong Joon Ho looked fondly at his Oscar as his film and he were awarded the prestigious award for Parasite. However, before Parasite, Bong Joon-Ho had made movies like The Host and Memories of Murder. He also directed the Chris Evans post-apocalyptic cult Classic Snowpiercer, a tale of class disparity and revolution. The story is set on a train that never stopped running in a circle due to a new ice age on earth. Adapted from a French graphic novel, Le Transperceneige, the movie received positive reviews from critics as well as an above average box office showing. A TV series adaptation starring Daveed Diggs and Jennifer Conelly is streaming on Netflix.
Road to Perdition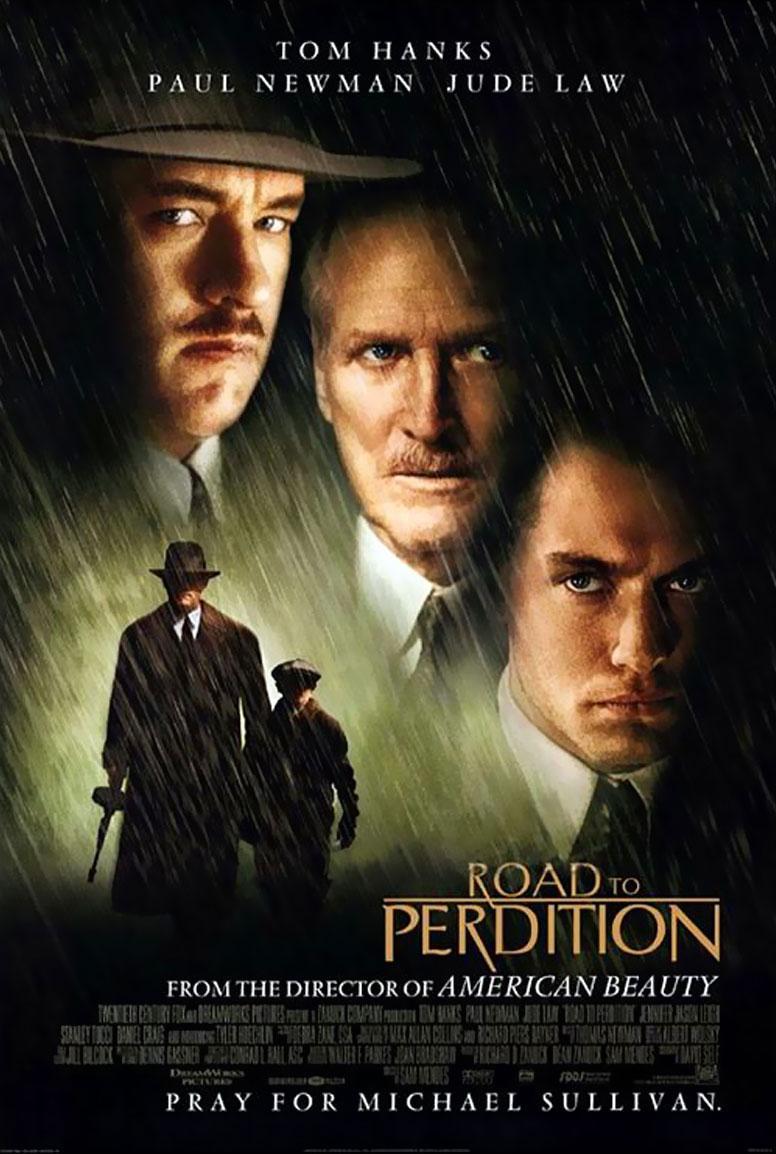 Tom Hanks is dad goals. Period.
Everyone has enjoyed watching Tom Hanks give out stupendous acting performances in practically any movie he makes. In Road to Perdition, there is no exception. Based on a Paradox Comics (a DC Comics imprint) series by Max Allan Collins, Hanks in a departure from his pleasant characters, is an enforcer for an Irish mob boss. After a task he's assigned goes horribly wrong, he fears for his and his family's safety. Circumstances see him on the road, trying to outwit, outrun and outlast the mob and their henchmen with his son. Boasting of an all-star ensemble cast- Tom Hanks, Paul Newman, Jude Law, Daniel Craig, Ciaran Hinds and a young Tyler Hoechlin who is playing CW's Superman, the movie was helmed by the great Sam Mendes. The movie opened to positive reviews and ended up winning the Academy Award for best Cinematography in 1998 for Conrad Hall, posthumously.
Red
Short for Retired and Extremely Dangerous this 2010 action comedy caper starred John McClane himself, Bruce Willis as a retired CIA black-ops agent who falls for a civilian played by Mary Louise Parker. The film follows the misadventures of Frank Moses, and his other retired buddies played by John Malkovich and Morgan Freeman. Adapted from the Warren Ellis/ Cully Hamner series from Wildstorm/DC, the movie was a hit and was also nominated for a golden globe with a sequel in 2013.
2 Guns
Denzel Washington. Mark Wahlberg. Old school shoot-em-ups. This was the backbone of the 2013 action-buddy film 2 Guns. The movie was adapted from the Boom! Studios series by Steven Grant and Mateus Santoluco. The plot involved double agents, the DEA, the CIA, druglords and old-school blowouts. The film was a moderate success and there are plans for a sequel.
Blue is The Warmest Colour
Based on a 2010 French graphic novel, Blue Angel by Julie Maroh the work was adapted for the screen in 2013. The film starring Léa Seydoux and Adèle Exarchopoulos. It is a coming of age romantic drama filled with love, loss and everything between and the love that the two leading ladies share. The film beautifully weaves together narratives of love and romance, lesbian identity, food and social class in this wonderful, touching coming of age tale.
Atomic Blonde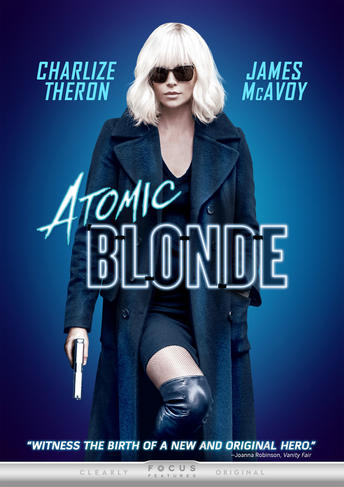 Charlize Theron has proved herself in roles in movies like Mad Max: Fury Road, Young Adult, Bombshell and her Oscar winning performance in Monster. Legions of fans have wanted her to star in movies based in movies based on comic books and graphic novels. A friendly reminder: she's done 2: The Old Guard that came out this year and the David Leitch directed Atomic Blonde in 2017, based on the 2012 graphic novel by Anthony Johnson, published by Oni Press. The movie's plot is about a spy who has to find a list of double agents who are being smuggled into West Germany on the eve of the collapse of the Berlin Wall in 1989. The cast included our friendly Professor X- James McAvoy, John Goodman, Til Schweiger and Toby Jones. The movie was a hit with a potential crossover with the John Wick franchise. Here's hoping.
History of Violence
Viggo Mortensen and David Cronenberg worked together for a second time in this 2005 action thriller. This movie was adapted from a Vertigo graphic novel by John Wagner and Vince Locke. The movie centers around a diner owner living in a small town in Indiana with his family and how he fights back against his brutal past that comes back to haunt and threaten his way of life. John Hurt who you may remember as General Thaddeus 'Thunderbolt' Ross picked up an Academy Award nomination for best supporting actor. The movie was also met with widespread acclaim.
Oldboy
The year is 2004. Park Chan-Wook has just won the Palme D'Or from the Cannes Jury with praise from Quentin Tarantino for his neo-noir classic Oldboy. This powerful work centered around themes of vengeance and violence is adapted from a Japanese manga of the same name by Garon Tsuchiya and Mobuaki Minegishi. The story of a businessman imprisoned for 15 years who is released and finds himself in a web of conspiracy and murder has made numerous best films list such as those of Empire Magazine, CNN and the BBC.
30 Days of Night
Vampires in a small Alaskan town on a rampage during a month-long Polar night (where night lasts for more than 24 hours). This is a horror fan's dream, even produced by Sam Raimi, the king of B-horror and director of the Tobey Maguire Spider-Man series. This 2007 movie was adapted from the IDW series by Ben Niles and Steve Templesmith. The movie received mixed to average reviews but horror fans enjoyed the vampiric elements throughout the movie.