When two of the sharpest minds collide, things are bound to get ugly.And in a world of memes, these ugly things are just too beautiful. Both are a billionaire, both are philanthropists, both are playboy and both are "THE MAN." Presenting to you the most savage Iron Man vs Batman Memes.
1. It's not only about the Armor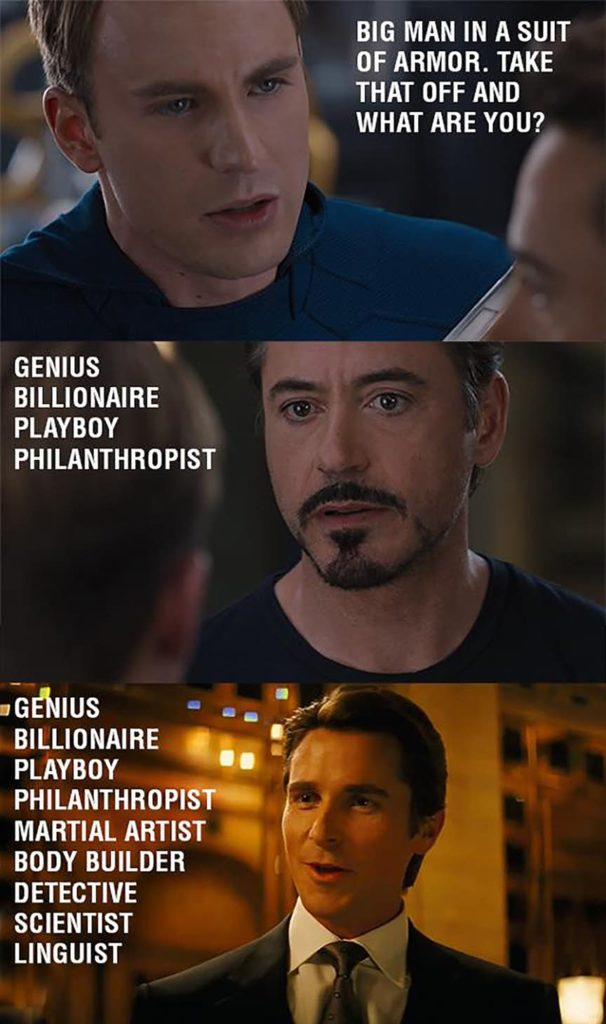 2. And it's also not about the money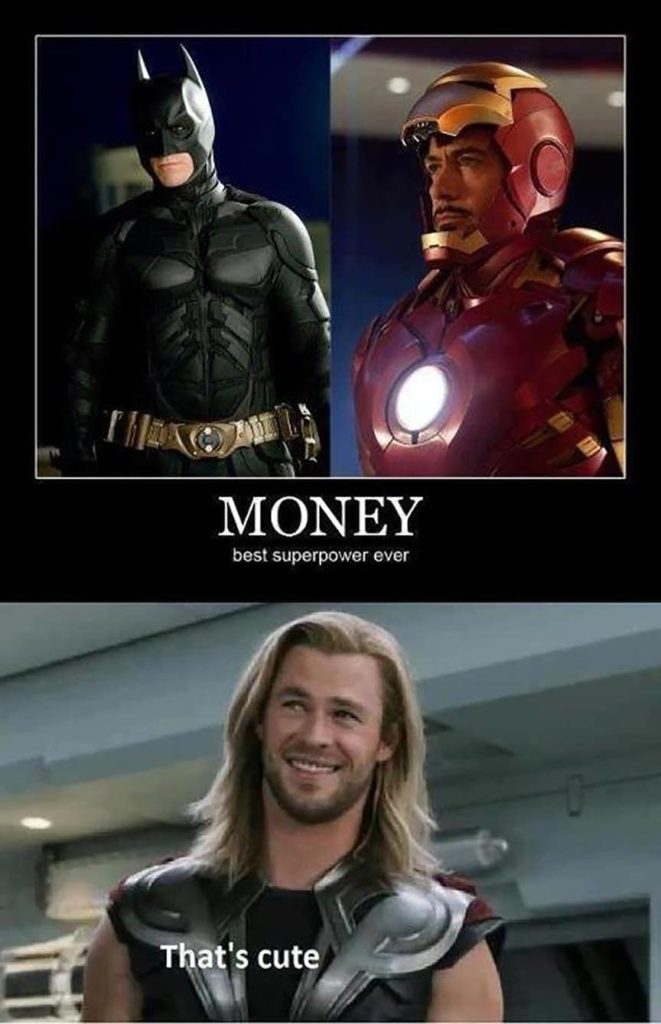 3. The Killing Morale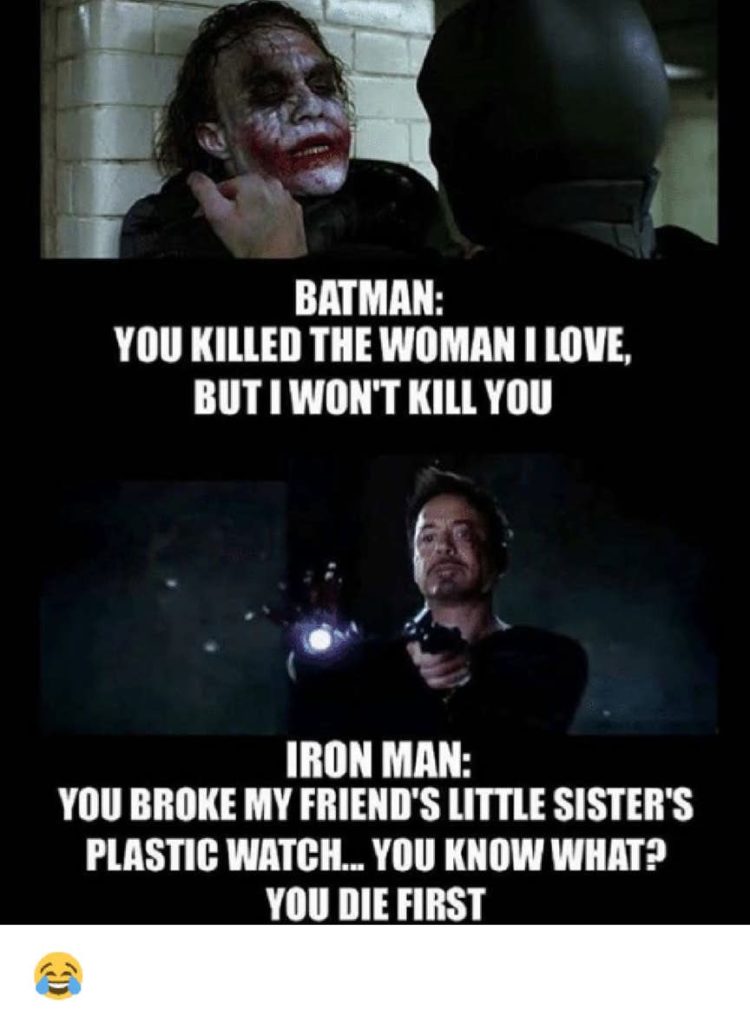 4. No no no! We would say the reverse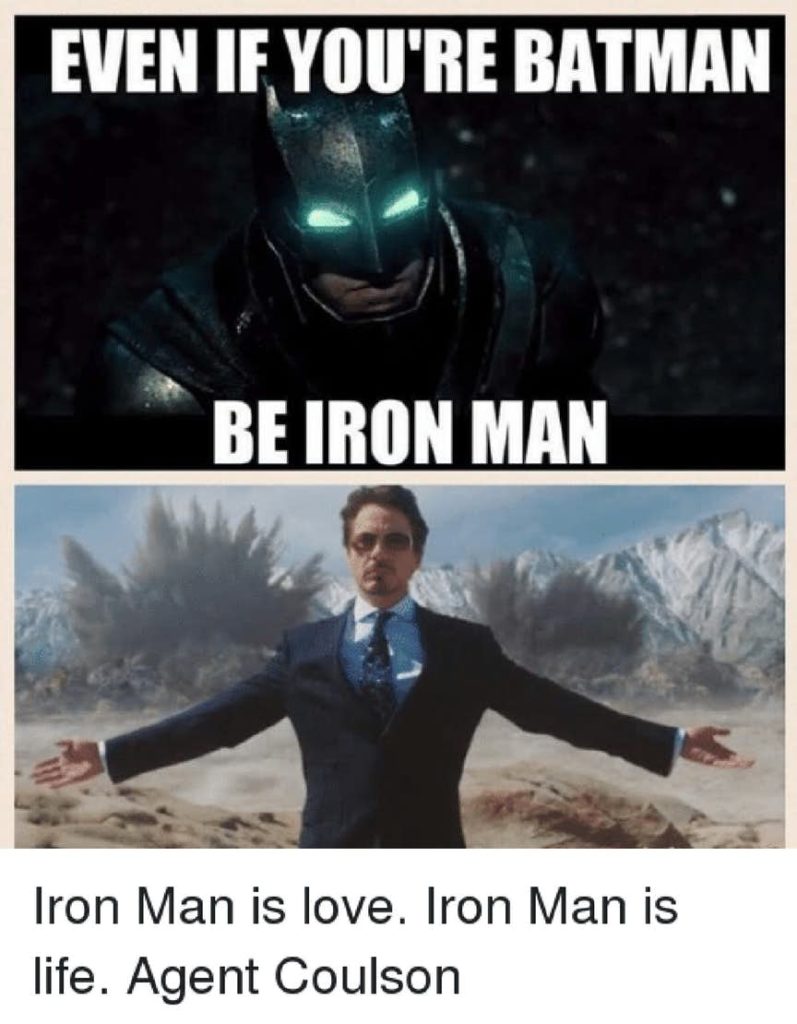 5. Shut up! Bruce Wayne is an example. A motivation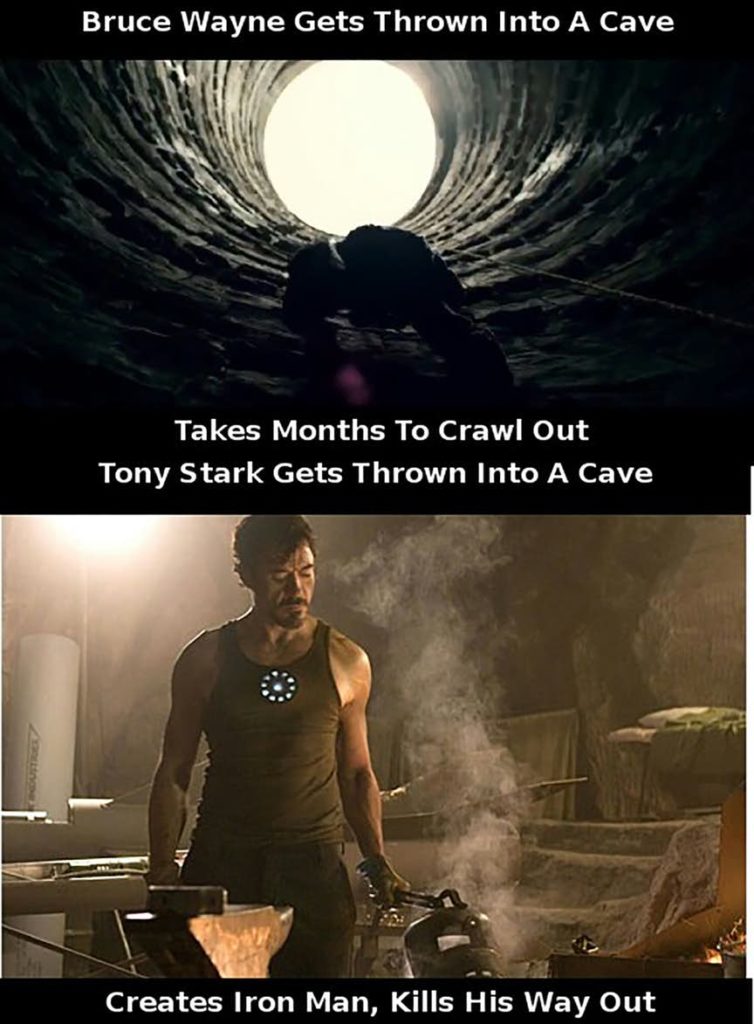 6. This is just too cute.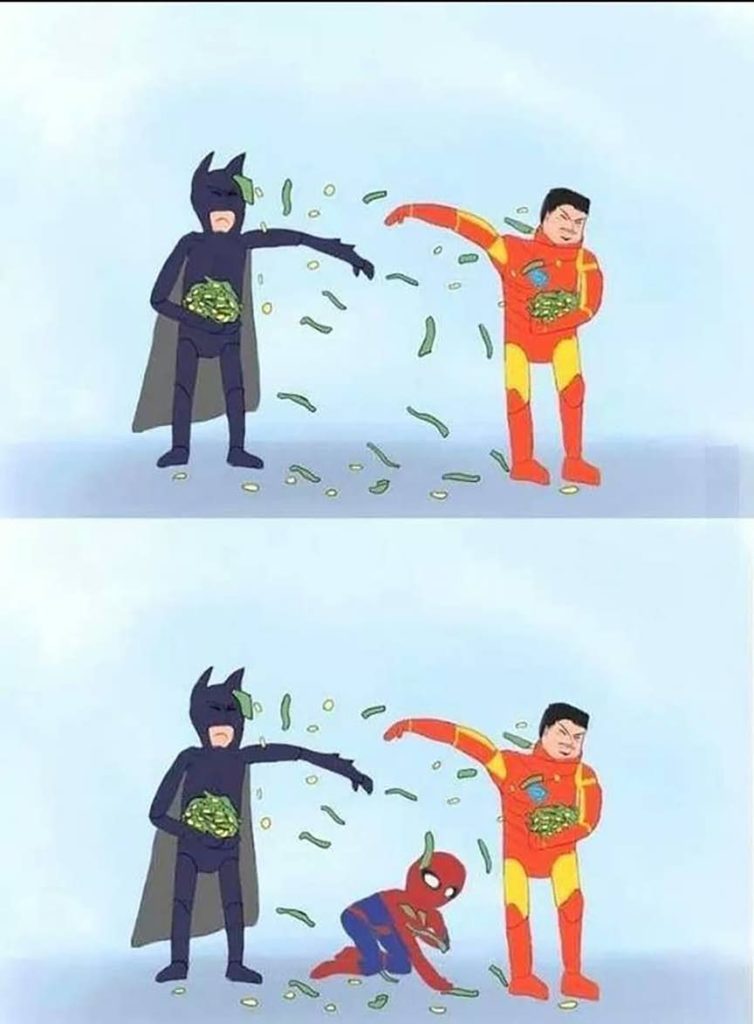 7. Cause he knows who is better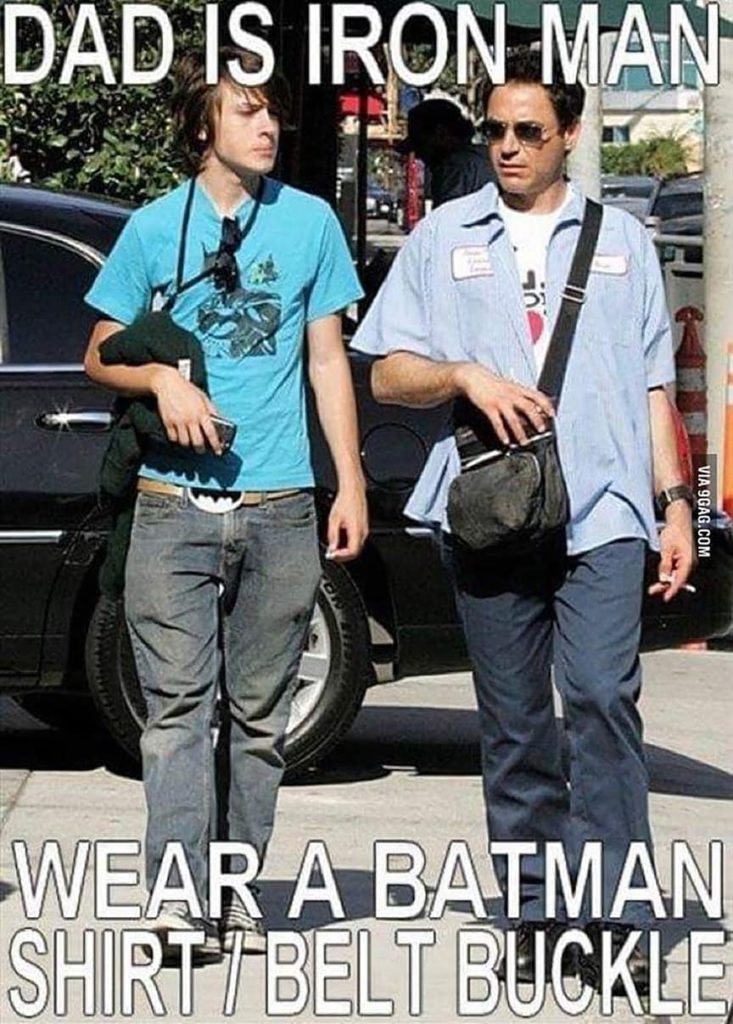 8. You are just doing too much.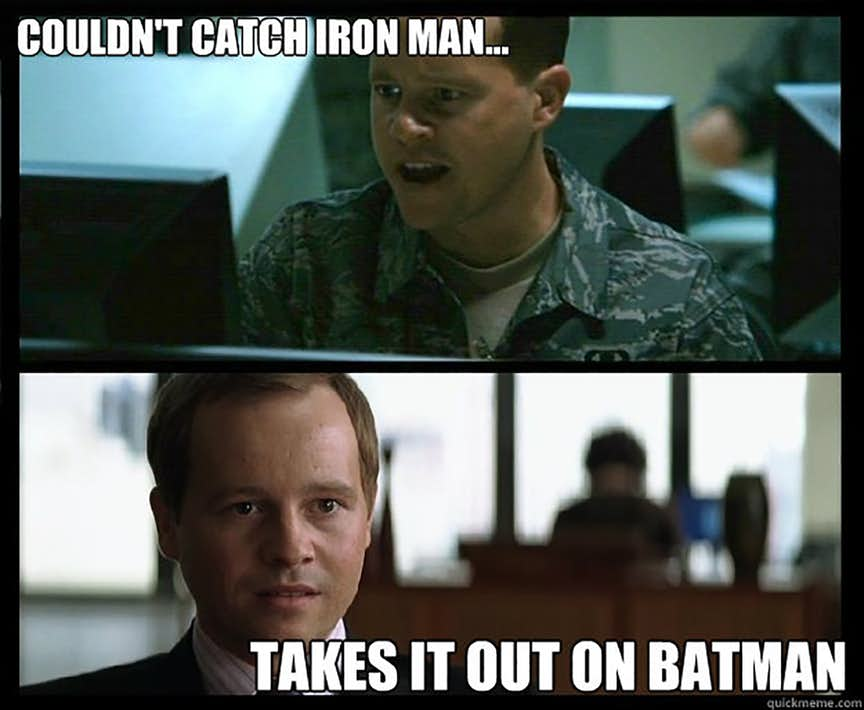 9. Hey! That's just unfair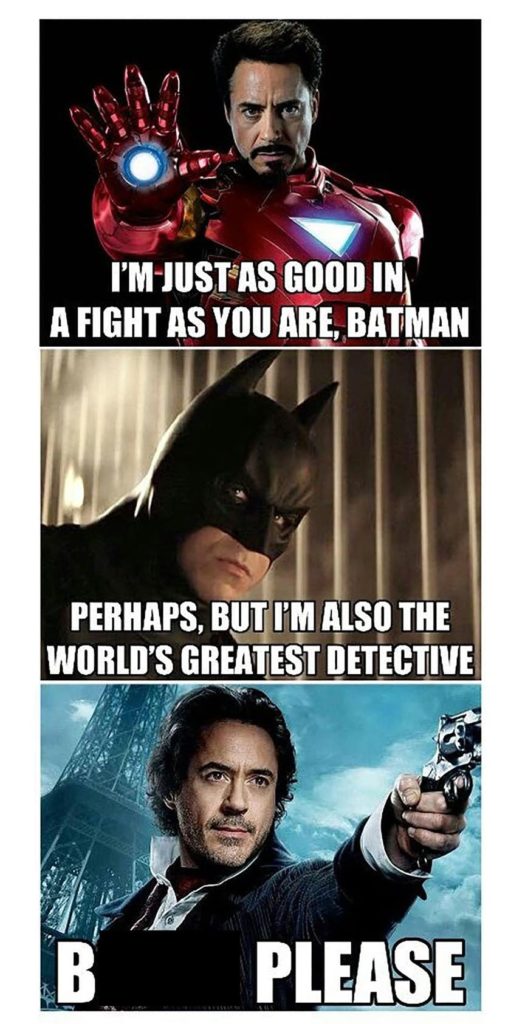 10. One could make a God Bleed.!!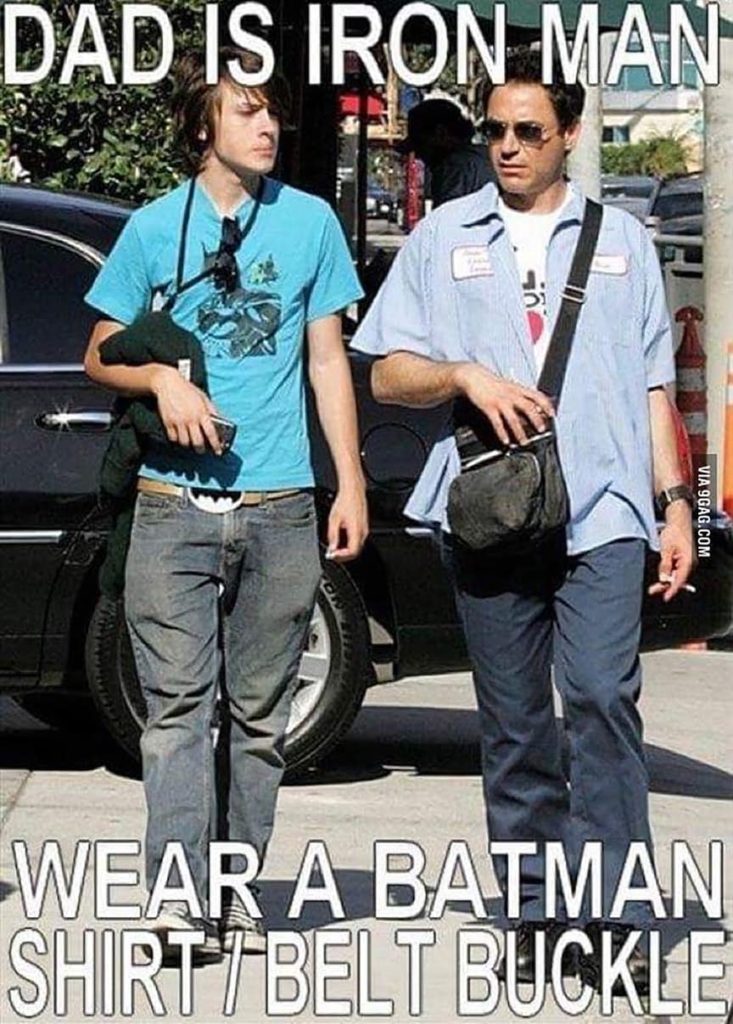 11. That's the swag of RDJ.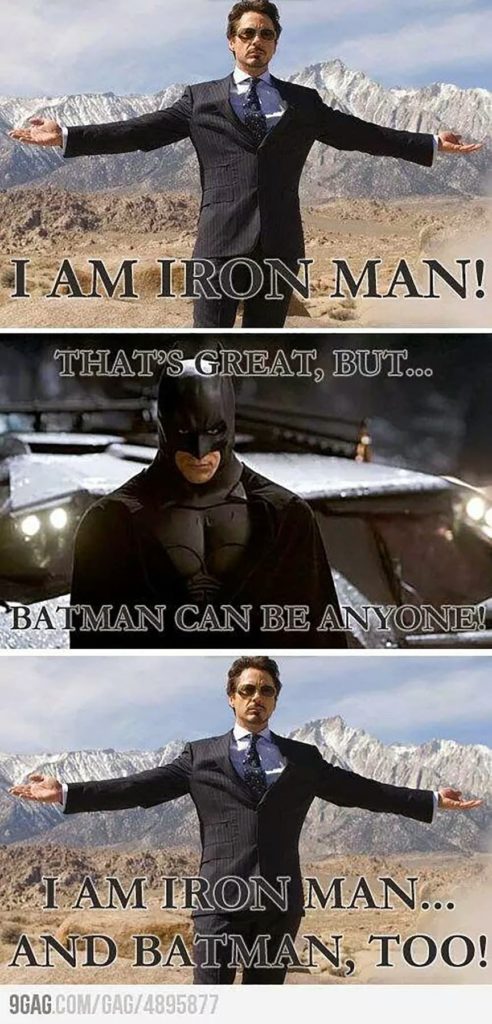 12. Someone explain this one, please.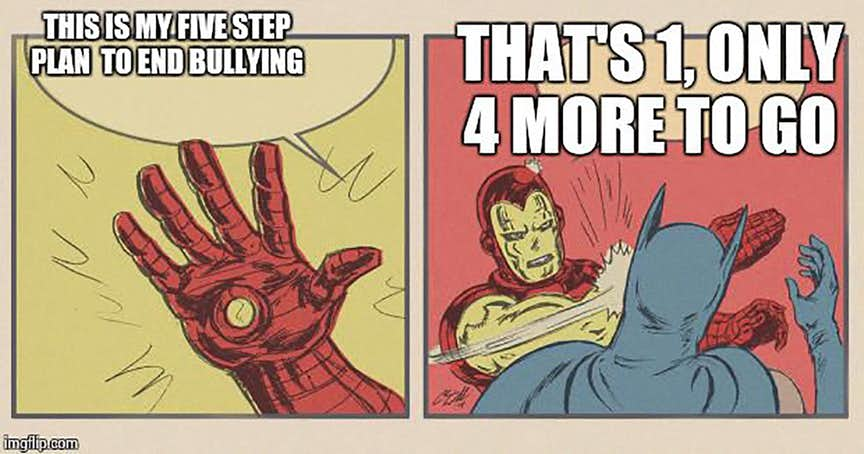 13. Which side are you on?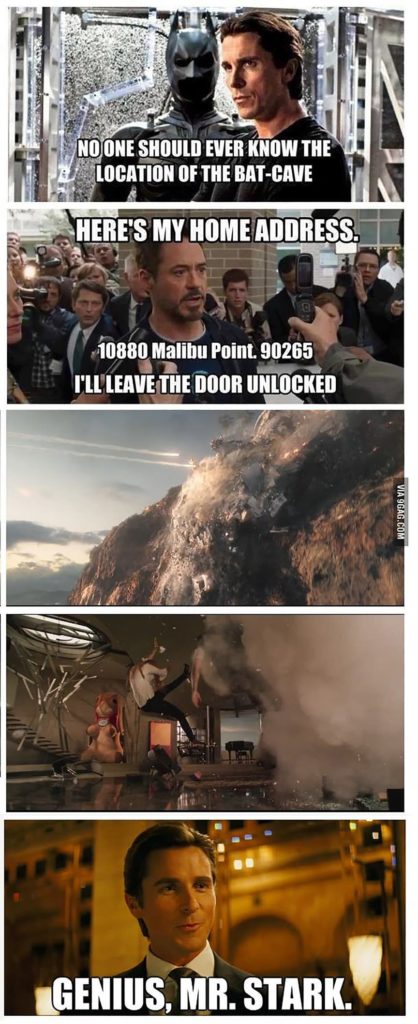 14. You messed with the wrong guy, Mr. Stark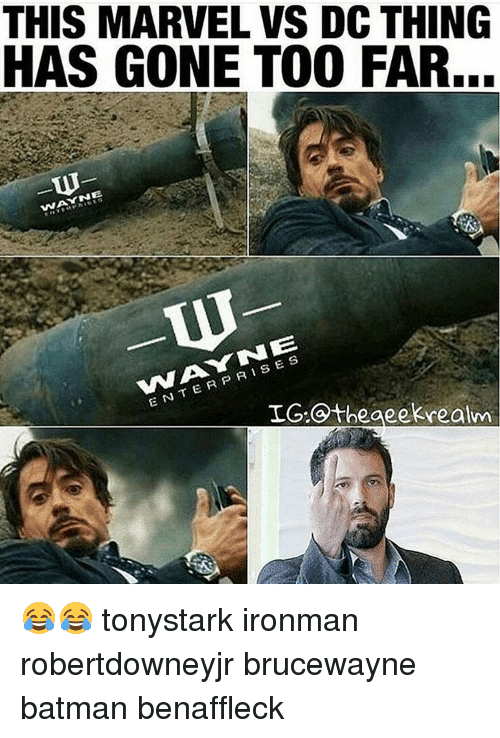 15. Who needs a Hulk, when you are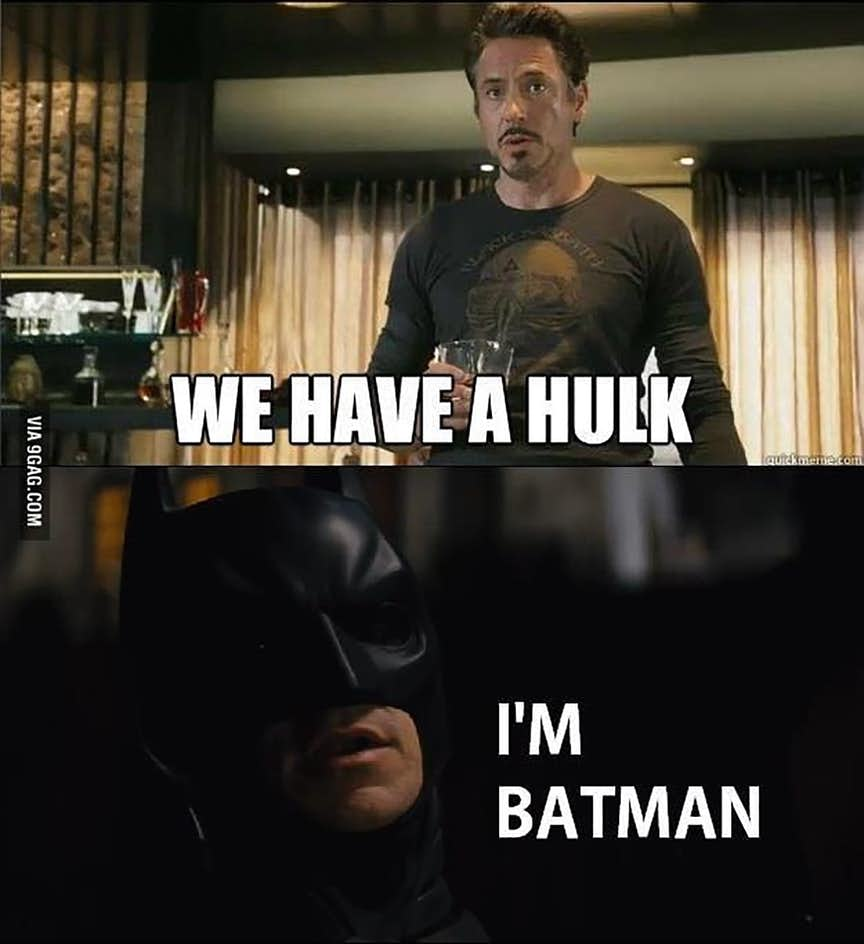 The above were just savage AF. But if you got some more, feel free to share them with us.
Thanks for your feedback!