Arrow finished its final season in January 2020, bringing an end to a solid series. With the exception of a few lackluster seasons, it remained constant throughout its run on the CW. The characters are unquestionably the most memorable aspect of the Arrow series.
Having said that, Arrow is also home to a diverse cast of villains. When a great hero meets a great villain, there is generally only one scenario that plays out in the end: they battle. However, there are occasions when supporters are let down. Take a look at these five instances where fans were let down.
5. Oliver against Merlyn (S4 E13)
Oliver and Merlyn square off on a rooftop in Season 4, Episode 13. Merlyn is the current head of the League of Shadows. The issue with this battle is that the crowd was all aware of what was about to happen. Oliver is too good at this stage in the battle to feel threatened the entire time. Oliver deflects an arrow launched by Merlyn and stops every attack, demonstrating that even when Malcolm attempts to cheat, Oliver maintains control.
4. Arrow against Diaz (S6 E23)
When comparing the eight seasons of Arrow, most people will agree that season six is one of the most boring. In Season 6, Episode 23, Arrow faces off with Diaz, the main villain of season 6. The problem lies with how weak the season is. Because the entire season disappointed fans, the final fight didn't mean much.
3. Oliver & Diggle Go to Corto Malteze (S3 E3)
Season 3, Episode 3 of Arrow is possibly one of the oddest episodes. Oliver and Diggle travel to Corto Maltese in an attempt to persuade Thea to return home. The action scene with Oliver, Diggle, and Roy is unusual in this episode.
It appears that the program felt compelled to provide action in this episode. To make matters worse, Oliver pulls out an improvised bow made from a bedpost. This episode left viewers perplexed and inclined to skip forward.
2. Damien Dahrk against Oliver
Damien Darhk is an enthralling figure. Unfortunately, his magical talents do not mesh well with the plot of the program. Arrow is a darker, more crime-filled show.
Adding a mystical aspect seemed a little weird. Fans are dissatisfied with every fight between Damien and Oliver due to the unusual choice of a villain.
1. Arrow against Prometheus (S5 Finale)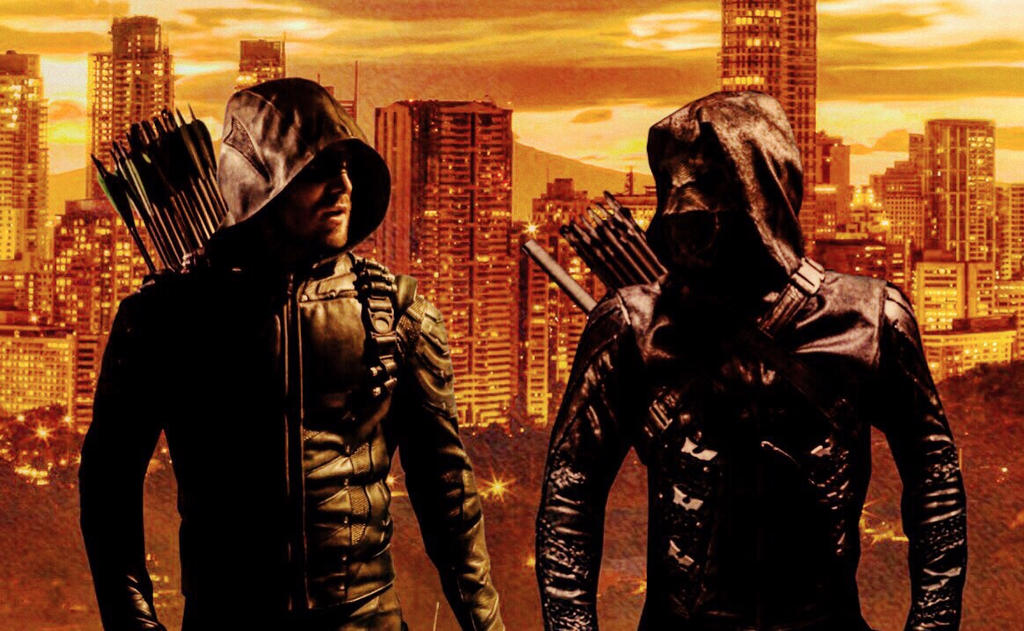 In the fifth season finale, Oliver and his team travel to Lian Yu in search of Prometheus. Fans were ecstatic because of how wonderfully the plot has progressed so far in Season 5. Unfortunately, the bout itself was a letdown. They battle twice on this island, the first time when the Arrow team faces up against Prometheus and his henchmen. The combat itself is fine, but we only get a glimpse of Prometheus and Arrow. The sequence alternates between each member of Arrow's squad while they battle a few baddies, with virtually little focus on Oliver's struggle. Oliver ultimately fails, and Prometheus escapes.
The second battle is considerably terrible (if it can even be considered one). Prometheus, who escaped their confrontation around thirty minutes ago, is not on a speedboat with Oliver's son. Oliver overtakes Prometheus and rushes aboard his boat, knocking him unconscious with a single strike. Season 5 had such a well-crafted tale that fans would have liked to witness better combat between the hero and his antagonist.
Thanks for your feedback!