The Peacemaker on HBO Max is earning raves at the moment, and well, and even rightfully so. James Gunn's spin-off for The Suicide Squad is an action-packed ride that balances heart, humor, weirdness, and some extremely strong character development in all the right possible ways, but it's packed with references to other characters from the lore of DC Comics. These references do make them canon in the DCEU, which suggests various future appearances from them too.
Here are 5 villains we'd love to see in the upcoming season of Peacemaker:
The Ten-Eyed Man Is Delightfully Kooky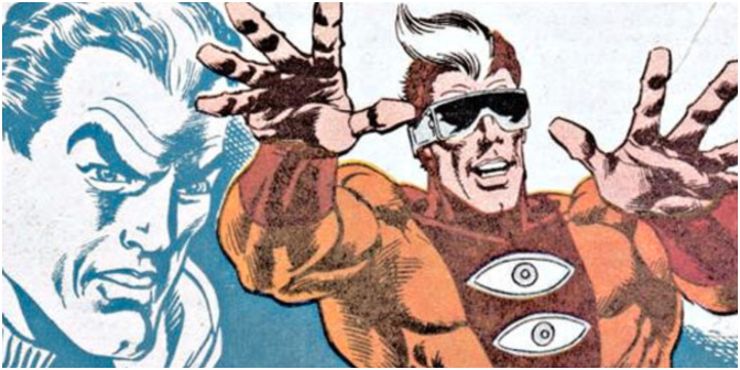 While he's a much more serious threat in present times, the Ten-Eyed Man is quite a bizarre villain due to his well, 'power' of having eyes on his fingers. James Gunn is a great director at giving us bizarre characters, and now, a reference to the Ten-Eyed Man could open some more doors for director Gunn to try and execute something more fun with the character when and if he makes his debut.
'Mazing Man' Could Be An Absolute Riot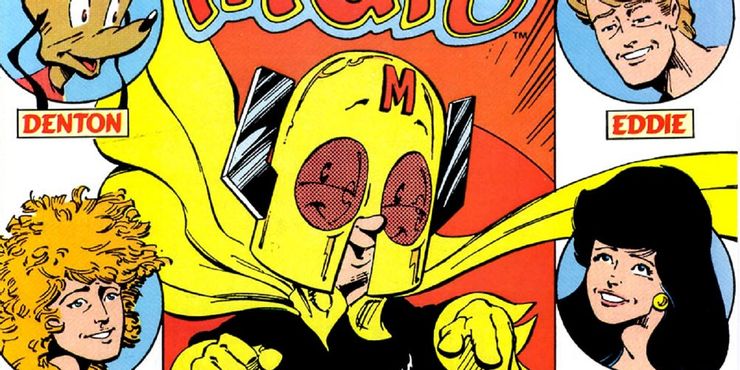 When it's about offbeat heroes in DC, 'Mazing Man does earn his spot on the list. He's a bit odd but really heroic little man who went on to star in a self-titled series that followed his attempts to help out his neighbors with daily tasks.
The Project Butterfly team will likely be aware of 'Mazing Man's existence and John Economos could mention him as a harmless weirdo who isn't really their concern. If he debuts at a point, Gunn might bring the offbeat yet charming nature of Mazing Man to life.
Onomatopoeia Could Work In Live-Action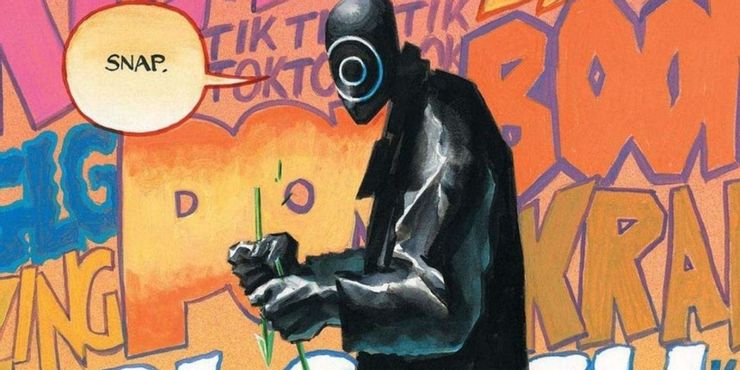 Created by Kevin Smith through his Green Arrow run, Onomatopoeia is seen as a mysterious serial killer, who belongs to nonpowered vigilantes who have the ability to mimic sounds; for example the firing of a gun. It's actually tricky to imagine the character working outside of a comic, but if anyone could make him work in live-action then it has to be James Gunn.
Snowflame Is A Strong Contender To Appear In Live-Action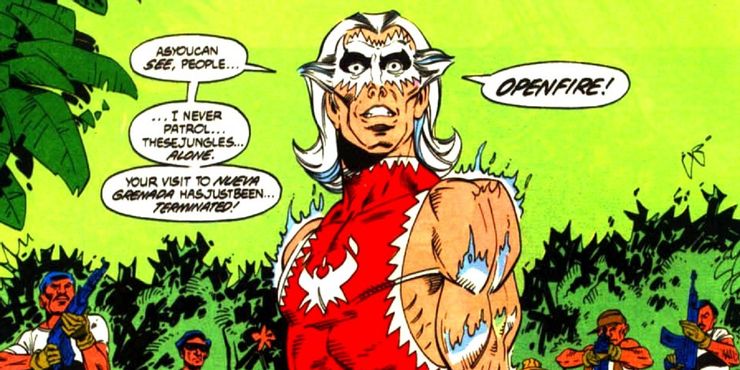 Snowflame serves as a villain for the New Guardians team that originated in 1988's Millennium event. Snowflame is quite unique as a character where he gets his powers—which include superhuman strength, resistance to pain, and speed, alongside the ability to shoot fire from his own hands—and that's from snorting cocaine. His initial appearance showcased him as the head of a Colombia drug cartel, meaning that he had no shortage of the white stuff at all.
The Reach Might Help Tie Into The Blue Beetle Movie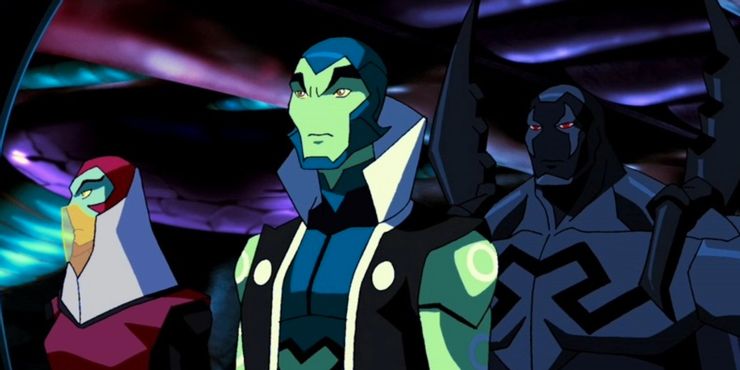 The Reach started out as antagonists of the third Blue Beetle, where Jaime Reyes who was sent to take over him, was ultimately able to break free of the Reach's influence. We might have a mention or two of the Reach in Peacemaker's second season and maybe a Butterflies' mention in the Blue Beetle movie would help in the connection of the two properties within the DCEU. Peacemaker also served as a mentor to Reyes in the DC comics and might play a similar role in the movie if things work out just fine.
Thanks for your feedback!