An Israeli married couple Maya Devir and Yehuda Devir creators and comic artists of popular web comics based on their happy married life named "One of Those Days". Born in year 1989, Maya Devir is a goddess of joy who spreads happiness where ever she goes. Being a realist artist she has a specialization in the field of making fun of her Husband Yehuda. On the other Hand Yehuda Devir who was born in the year 1988 found his skills in being an artist in a more in Fashionable way, which was influenced particularly by The American comics, while he was painting his bedroom walls. This Happily Married has now been together for more than a decade and have Studied Visual Communication in The Academy of Art and Design, Bezalel, in a place in Jerusalem. Today these couple live in Tel Aviv in a small apartment in Jerusalem and work from their only. This couple makes such comics to make everyone reading them happy and make them get relief from their boring Day to Day Life.
#1 Planning To Have A Beautiful Baby Girl:
#2 Operation Ovulation!!
#3 Struggles In The Washroom:
#4 Yehuda Having fun with Maya:
#5 Taking Bath With Her:
#6 Maya Worried About Her Weight: 
#7 Giving birth to an adorable Baby Girl:
#8 Trouble of getting your Baby A Vaccine :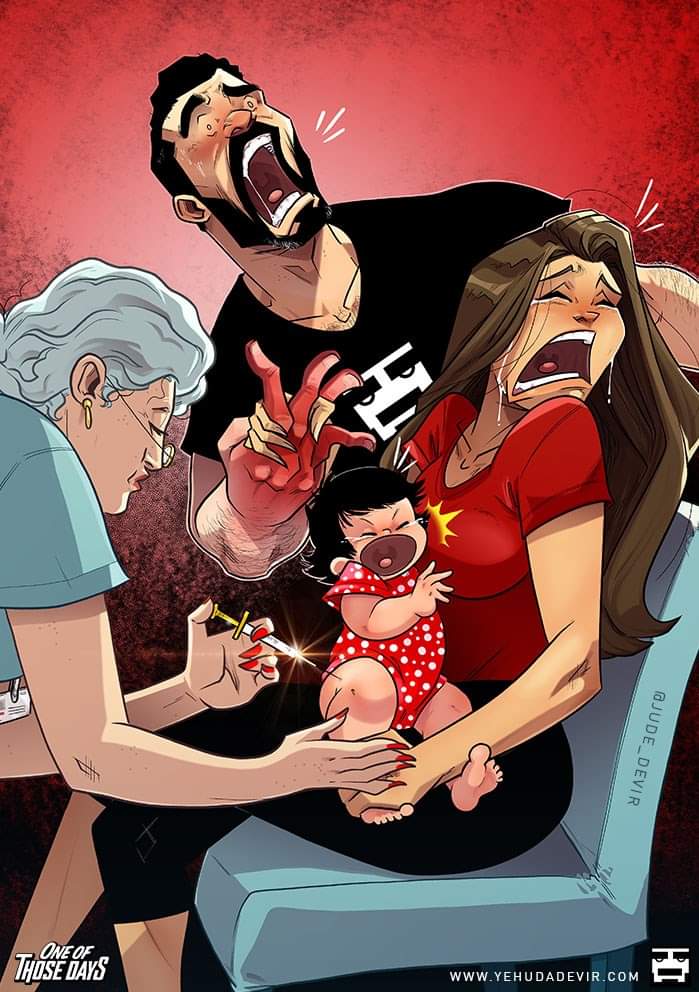 #9 What A Fun Ride!!
#10 Watching A Movie Together:
#11 Maya Watching Netflix Without Yehuda :
#12 Celebrating Their Marriage Anniversary :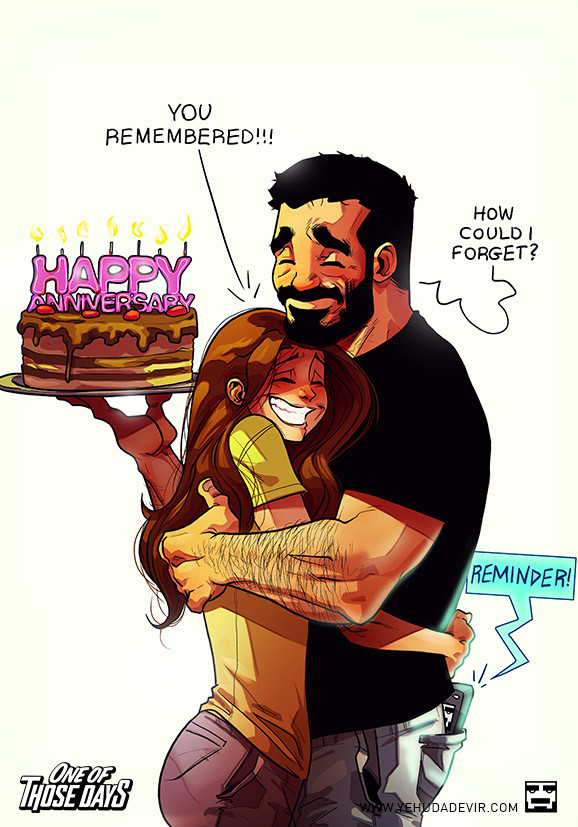 #13 Cheering A Football Match Together :
#14 Struggles Of Changing The Diapers !!!
#15 Old Man Yehuda…
Source: WWW. YehudaDeviar.com