MCU kickstarted its Phase 4 with the series WandaVision and needless to say, every second of it was worth it! We saw many sides of Wanda- from her happy side to her bad side to her confused side. She was devastated after losing Vision that she created a different reality by capturing the people of Westview and somewhat torturing them. Eventually, she had to free the people of Westview. But all this led to the introduction of Scarlet Witch into the MCU. In the end, we saw how she sort of took an exile to an unknown location to hone her powers. Soon we will see Wanda in "Doctor Strange in the Multiverse of Madness". But recently, a fan came up with a theory about Wanda that pushes her to great heights. What is it? Check it out!
A Theory About Wanda Maximoff Pushes Her To Great Heights
Wanda Maximoff has proved that she's one of the most powerful Avengers. And now that she has realized that she's Scarlet Witch and is sharpening her powers, we do not know the extent to which her powers have further grown. Recently, a fan on Reddit came up with a theory that changes MCU's future and pushes Wanda to great heights.
In short, the theory suggests that Wanda could single-handedly merge the multiverse into a single timeline to get her family back. If this happens, it'll be the biggest event in MCU! Most of you will not agree with this theory because it sounds too risky for MCU to take up, but if it does, everything will change.
What Does The Theory Say?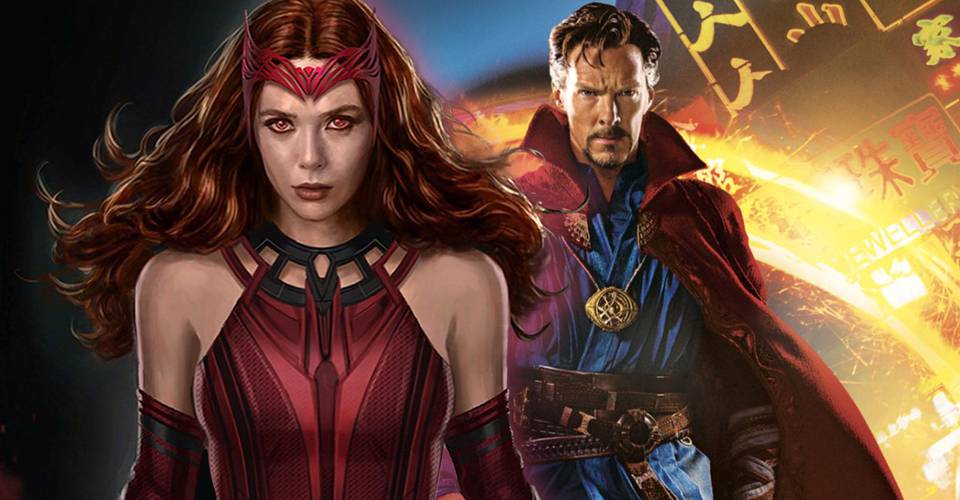 In the series WandaVision, Wanda's story ended abruptly and we all are eager to how it picks up in Doctor Strange 2. In the latest trailer of Doctor Strange 2, Doctor Strange seeks Wanda's help to solve an undisclosed problem related to the multiverse, to which she obviously agrees. Now here comes the theory. The fan believes that this would not only end the multiverse but also open doors to the MCU for Deadpool, the X-Men, and the Fantastic Four.
The theory isn't made out of imagination. It draws inspiration from Marvel's 2005 "House of M". In this, Wanda lost her mind completely and altered reality permanently. The theory states that Wanda will merge realities to bring back her children. After mastering her powers, Wanda will be able to explore various realities in which she will encounter her kids in different stages of life. Not only her kids, but she'll also meet the people who would want to stop her from doing this.
All this will be overwhelming for her. So, she will use her powers to merge realities to form a single timeline and bring back her family. Exactly like the way she wants. Not just this, she will also see how mutants are powerful in their realities. So, she will bring them into her reality so they can help the heroes. This decision of hers will help open the gates for Deadpool, the X-Men, and the Fantastic Four into the MCU!
Is This Theory Practical?
All this may sound too much to you. This theory does make Wanda look like the most powerful character in the MCU entirely. But do you think it is practical? Do you think MCU will ever do this?
Well, some believe Marvel Studios President Kevin Fiege won't let this happen as this theory changes the fabric of the MCU. Moreover, if they show something of this sort, it will create havoc in the MCU and loads of confusion until everything is straightened out, which is a task in itself. It is also speculated that merging realities into one timeline, the "hybridverse" doesn't seem possible because of the complex number of variations of characters in the MCU as seen in Loki and No Way Home. All this is just too complex to happen.
But, let's not forget that MCU hasn't explored Wanda's true powers as of now. Also, many times they don't even address or explain the steps they take. So, no wonder they come up with something similar and never talk about it!
We'll have to wait until "Doctor Strange in the Multiverse of Madness" is released.