Whether you remember him from Pulp Fiction or Die Hard, Bruce Willis is a film industry legend who has appeared in many iconic films throughout his career. But today, we will shed some light on his love life.
Several years after his divorce from ex-wife, Demi Moore, in 2000, the retired American actor fell in love with Emma Heming Willis, a former Victoria's Secret model. They married in 2009 and have two daughters as part of their blended family. They have been married for over a decade. 
Heming Willis shocked the world on March 30, 2022, when she announced in an Instagram post that the 12 Monkeys actor has been diagnosed with aphasia and will be taking a career break as a result of the disorder. Then, in a statement released on February 16, 2023, the 68-year-old actor's family announced that he has been diagnosed with frontotemporal dementia or FTD.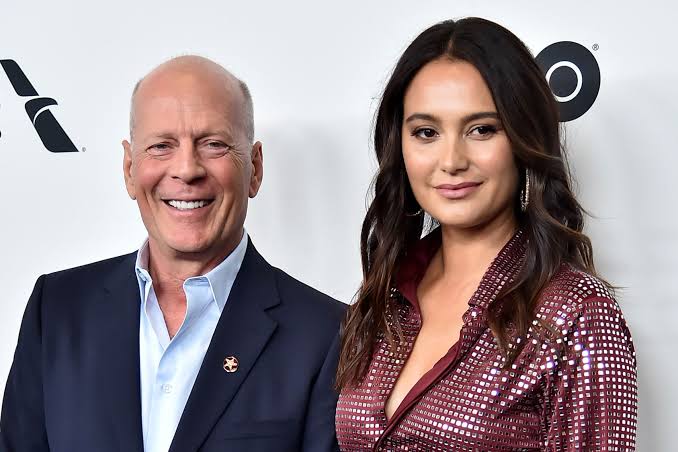 The former British and American model recently returned to Instagram on Wednesday afternoon, sharing a touching throwback video from exactly four years ago in 2019. She used her 10th wedding anniversary occasion to renew her wedding vows with Willis in a heartfelt ceremony.
Also Read: "I have started the morning by crying": Bruce Willis' Dementia Has Broken Wife Emma Heming on Diehard Star's 68th Birthday
Bruce Willis Is Seen Kissing Emma Heming Willis In A Throwback Video
Emma Heming Willis reflected on renewing her wedding vows with her husband Bruce Willis on Wednesday as they celebrated their 10th wedding anniversary amid her husband's dementia battles. 
The 68-year-old actor and his 44-year-old wife first married on March 21, 2009. In a post shared on Tuesday, Heming Willis revealed that a friend had left her a bouquet earlier that day to celebrate her anniversary.
She shared a heartfelt throwback video from exactly four years ago when she renewed her wedding vows with the Red 2 actor in a touching ceremony. In the video, their two daughters, Mabel Ray, and Evelyn Penn Willis served as flower girls. In addition, Scout and Rumer Willis, Willis' daughters from his marriage to Demi Moore, sang and played guitar at the ceremony.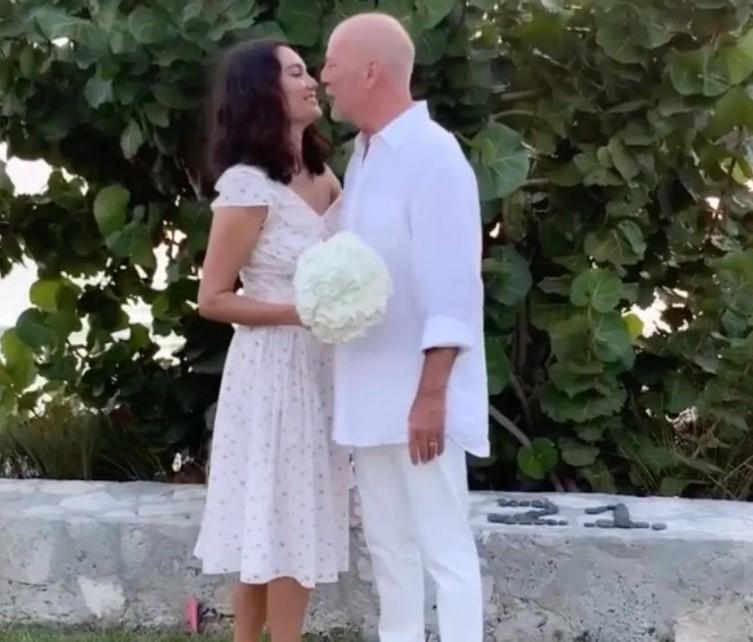 Heming Willis exclaimed in her caption, "On our 10th wedding anniversary we decided to renew our vows in the same place we said 'I do' back in 2009. I'm so happy we did." 
"Seize every opportunity to unite and celebrate with family and friends."
The video, shot by Moore, was set to play Coldplay's Fix You in the background and showed Emma Heming Willis walking down the aisle barefoot alongside her daughters. 
Also Read: "I have started the morning by crying": Bruce Willis' Dementia Has Broken Wife Emma Heming on Diehard Star's 68th Birthday
Inside Their Relationship Timeline 
It only took a single moment in 2007 for Bruce Willis and Emma Heming Willis to realize they were madly in love. According to Us Weekly, the couple met at a mutual trainer's gym rather than on the set of any film.
The couple discussed their special moment in an interview with People in 2020 when they first locked eyes. "When we first met, I was surprised at how charming and how funny he was — and extremely handsome," she said, revealing her initial impression of Willis. The actor responded, saying, "I was already in love with her."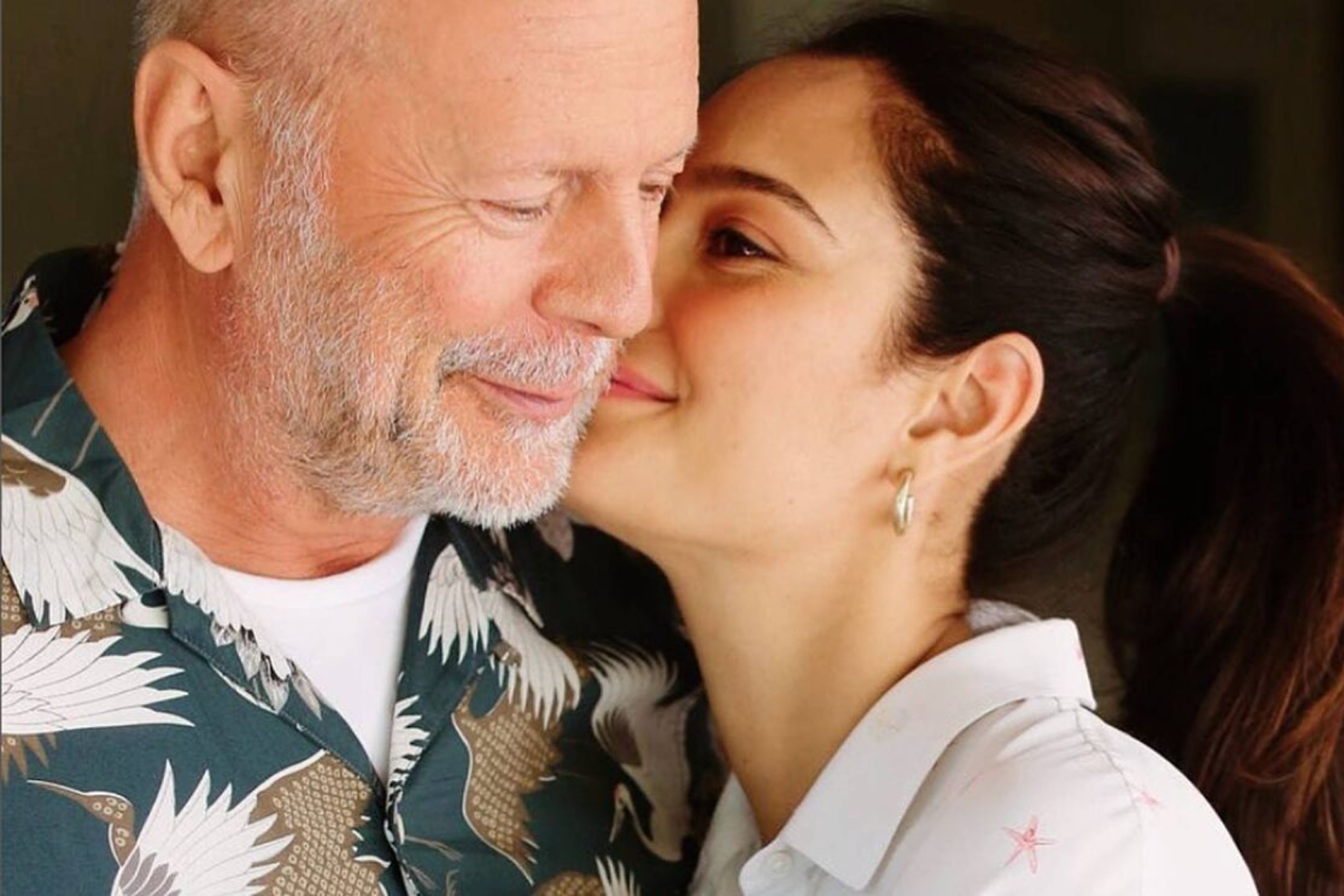 As per reports, the Death Becomes Her actor and former Victoria's Secret model, married in 2009 in a lavish ceremony at Willis' home in Parrot Cay, Turks, and Caicos. The couple shares two beautiful daughters. 
Mabel Ray Willis was born on April 1, 2012, three years after their lavish wedding. Evelyn Penn Willis, their second daughter (and Willis' fifth child), was born on May 5, 2014.  
Also Read: "I have started the morning by crying": Bruce Willis' Dementia Has Broken Wife Emma Heming on Diehard Star's 68th Birthday