The friendship turned romantic relationship of Amy Robach and T.J. Holmes garnered headlines last year which shocked the world. Their love affair turned into their priority as the duo filed for divorce from their spouses soon after their romance got exposed to the world. Their complicated lives felt a major blow as both of them had to let go of their hosting job with GMA which brought them together.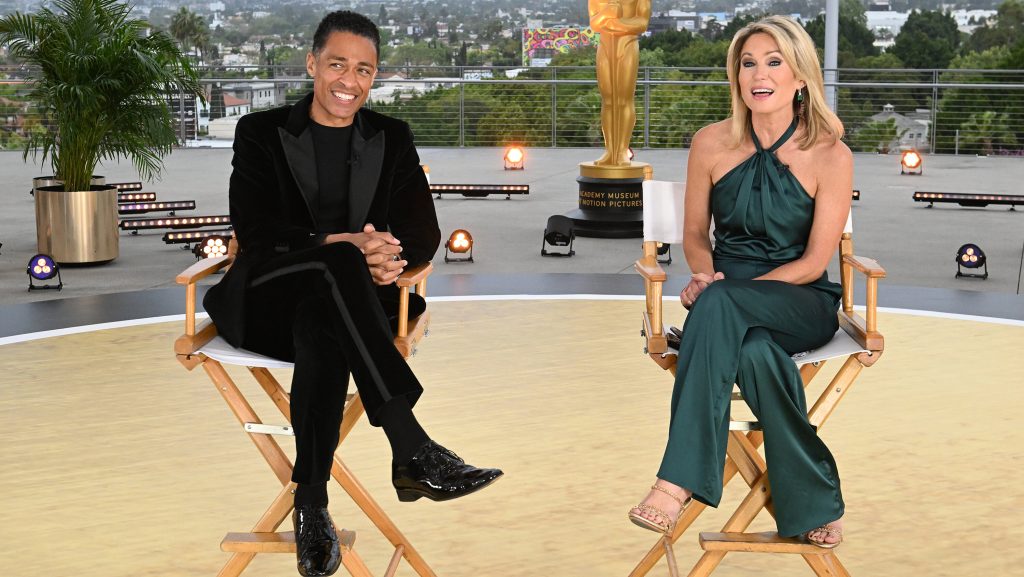 Also Read: Amy Robach Puts Final Nail in The Coffin, Divorces 'Classy' $50M Andrew Shue for 'Sleazebag' T.J. Holmes as Former GMA Anchors Struggle With Unemployment
While they continue to showcase their love publicly, the duo was spotted sweating together in the half marathon this year. Their recent activity came just a year after they participated in a marathon in 2022 when they were still together with their spouses.
Amy Robach and T.J. Holmes Ran an NYC Marathon on Sunday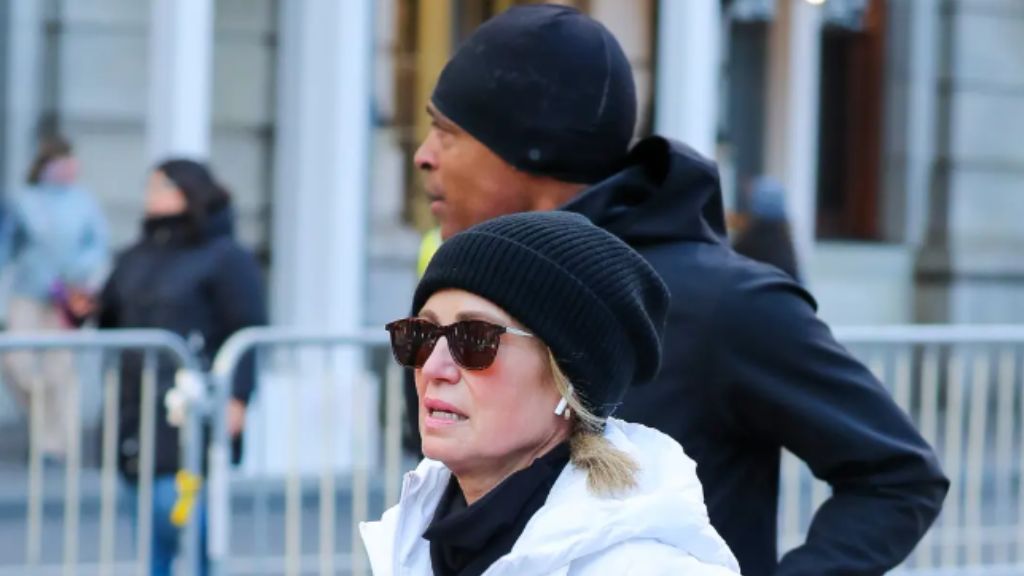 Also Read: Amy Robach and T.J. Holmes Want to Bank on Salacious Affair With 'Ellen' Producers After ABC Fired Them
The infamous couple, T.J. Holmes and Amy Robach were spotted running together among the 25,000 runners while participating in the United Airlines NYC half marathon on Sunday morning.
As Page Six reported, the duo was spotted in Times Square and Central Park during the 13.1-mile race. However, this marathon race was quite different from their previous ones as they pounded in the race as a couple after their scandalous affair hit the headlines. Even their names were incognito as they were not listed in celebrity runners in advance.
They even maintained a low-key profile during participation as Holmes went for an all-black outfit paired with black and neon green shoes meanwhile his beau opted for bright blue leggings with neon orange trainers. She completed her outfit with a white puffer jacket.
Amy Robach Convinced T.J. Holmes to Join Half-Marathon Last Year with Her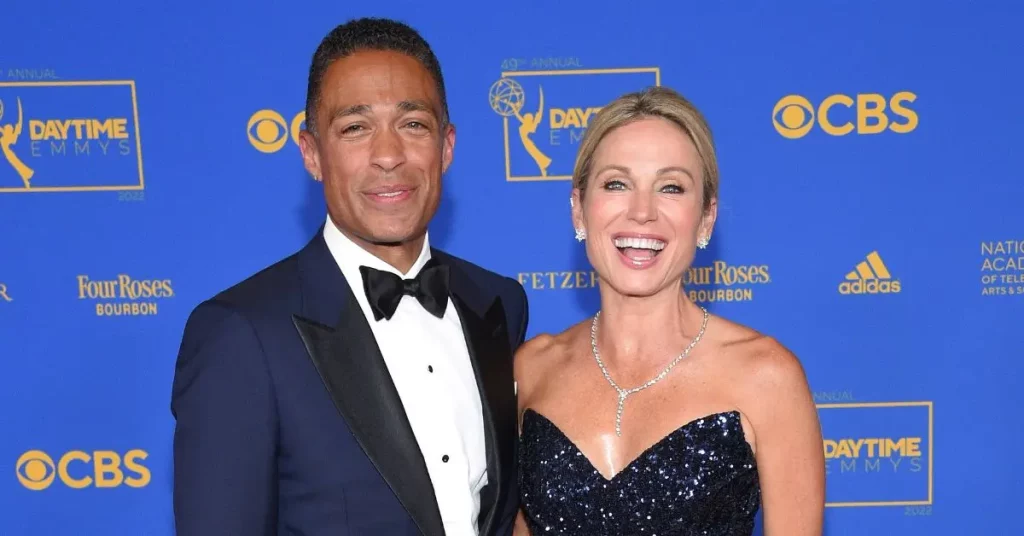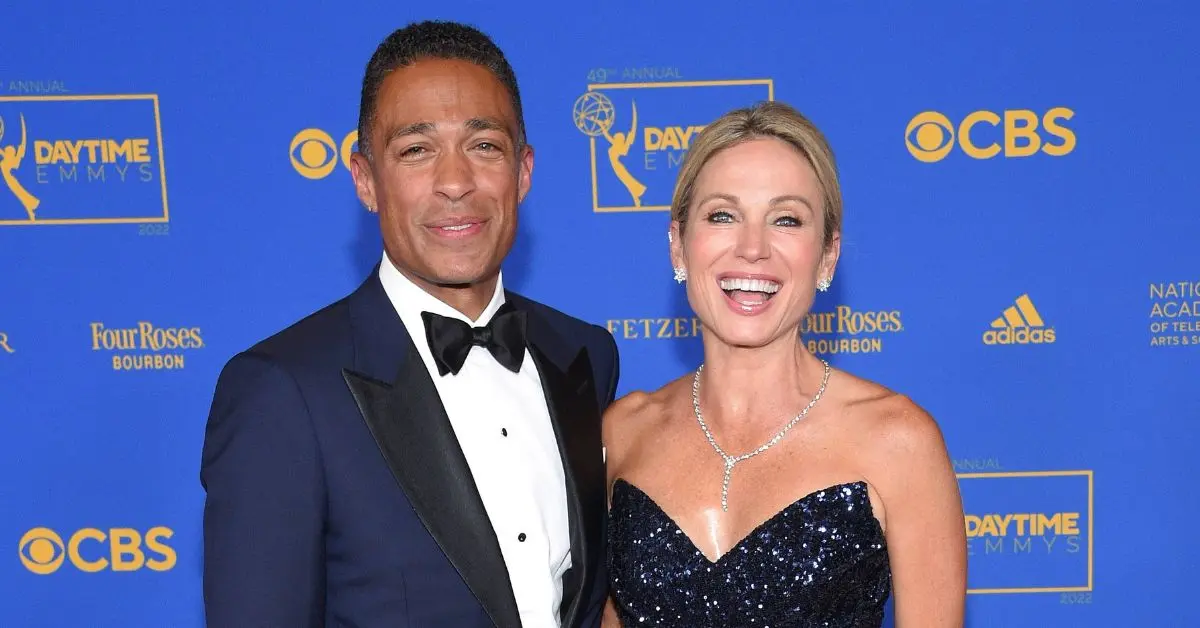 Also Read: TJ Holmes Reportedly Proposing to Amy Robach Soon as Former GMA Hosts Plan to Rival Kelly Ripa-Mark Consuelos' $160M 'Live' Empire With Their Own Show
Though there is no confirmation about when their friendship evolved into a romantic relationship, their advancements may be linked with their 2021's half-marathon training together. Ever since their 2014 meetup, they were good on screen however, the world saw them behind the scenes when they participated in a marathon.
In an old interview, she boasted about conniving her then-colleague to run the half-marathon with her even when she was married at the time.
"I pretty much announced to everyone that TJ was going to run the half-marathon with me, and then publicly pressured him to join."
Meanwhile, Holmes at the time answered on being asked why he joined with her,
"Great question. I'm still trying to figure out why I'm running in this race."
Since their affair became public, they filed for divorce from their respective spouses with the 50-year-old journalist having recently settled her divorce through mediation with her estranged husband, Andrew Shue.
Source: PageSix