https://youtu.be/EWd8yzRewzw
There is going to be an upcoming 3DCG remake of the very first Pokemon film called Pokemon the Movie: Mewtwo Strikes Back Evolution. It is looking to release in July and while it does look like it's going to be a remake of the original 1998 film, which was released as Pokemon the Movie: Mewtwo Strikes Back, there are certain things which seem to indicate otherwise. These include new official images of Armored Mewtwo. This does seem to indicate that the new design will be very different from that of the original one. You can check out the trailer for Pokemon the Movie: Mewtwo Strikes Back Evolution below:
How Is The Original Movie Mewtwo Design Different From The Remake?
In the original movie, Mewtwo does very briefly don the armor while he was working for Team Rocket. After that he leaves the organization to do his own thing, which involved him cloning a whole gang of Pokemon. The previous version's armor was a relatively pared down design that came with a full face covering. However, in the new movie it seems like the design is more involved.
Also Read: Detective Pikachu Sequel In Development At Legendary; Could A Pokemon Cinematic Universe Follow Soon?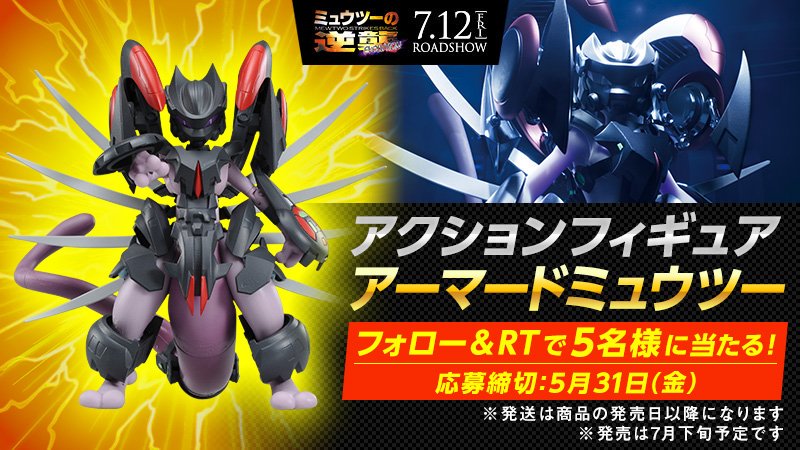 Accordingly to Serebii, a translation of a very recent CoroCoro issue indicates that the armor will be used for suppressing Mewtwo's power, just like how it was used in the original movie. Also, these aren't Spoilers, the original movie was released more than two decades ago it's time you checked it out. But if you think that the remake won't have anything different from the original one, then think again because unlike in the original one; the colors, accents and the general construction of the armor does appear have been changed. The original movie went for a more armor-like appearance while the new 3DCG film- seems to have a design that is more like the ones on Xenoblade Chronicles 2 with very odd protrusions and extensions. You can check out the new design below:
┏━━━━━━━━━━━━┓
  全世界に告ぐ――。
  原点にして、最高峰。
┗━━━━━━━━━━━━┛

7/12(金)公開
「ミュウツーの逆襲 EVOLUTION」
最新予告映像の第2弾を解禁!

映像にはあの伝説のシーンが・・・!#ミュウツーイヤー#ミュウツーの逆襲https://t.co/Pi7n5hdKyw pic.twitter.com/gQxdXjs4E2

— ポケモン映画公式ツイッター (@pokemon_movie) April 20, 2019
Pokemon the Movie: Mewtwo Strikes Back Evolution is currently scheduled for a release on July 12th in Japan. The film is being directed by Kunihiko Yuyama and Motonaru Sakakibara, with screenplay written by Takeshi Shudo. There has been no official confirmation whether the movie will be a direct remake but the trailer till now does seem to indicate so.
(Source: comicbook.com and newsweek.com)