After a long wait, Camrus Johnson has been finally revealed as Batwoman's Batwing in the new set of posters showing Camrus in the blue and black suit.
He has been playing the part of Luke Fox of the CW's show since the very first season and the fans have been waiting for his superhero transformation since a long time now.
And finally they can get a  glimpse of Arrowverse's Batwing will look like in action.
Originally, in the comics, the Batwing was a man who went by the name of David Zavimbe who went on to become a part of Batman Incorporated after meeting Bruce Wayne.
Once Zavimbe went on to acquire his own suit, he became Batwing and fought for justice in his home city Tinasha which is set in Democratic Republic of Congo.
According to the DC comics, Zavimbe was later replaced by Luke Fox. Luke Fox is a son of Lucius Fox who was friend of Batman and went on to fight many crimes in Gotham alongside many classic Batman characters.
Fans can finally now see the new live-action Batwing in the set of gorgeous posters.
The same were shared by Caroline Dries on Twitter who is the brain child of  Batwoman.
The new posters show that Luke Fox aka Camrus Johnson is suit up in the signature blue and black and ready for all the action.
The new suit seems to be heavily mechanized and for sure has some advanced technologies which makes it give a modern touch to the classic look.
Here are the pictures of the new Batwing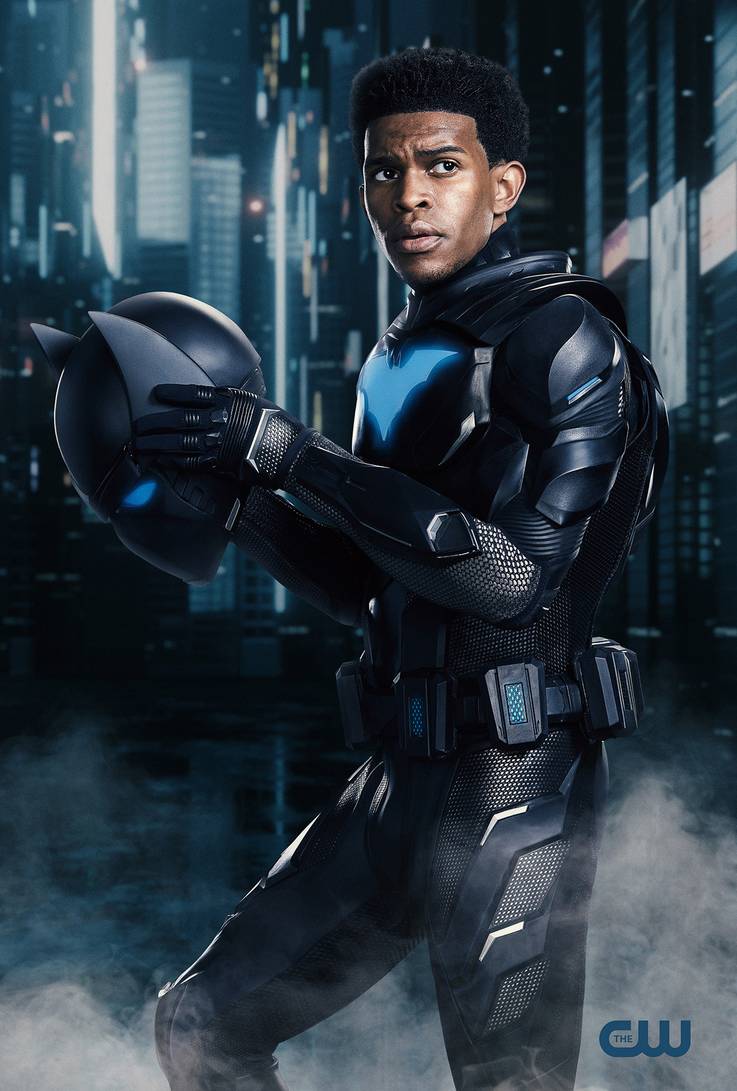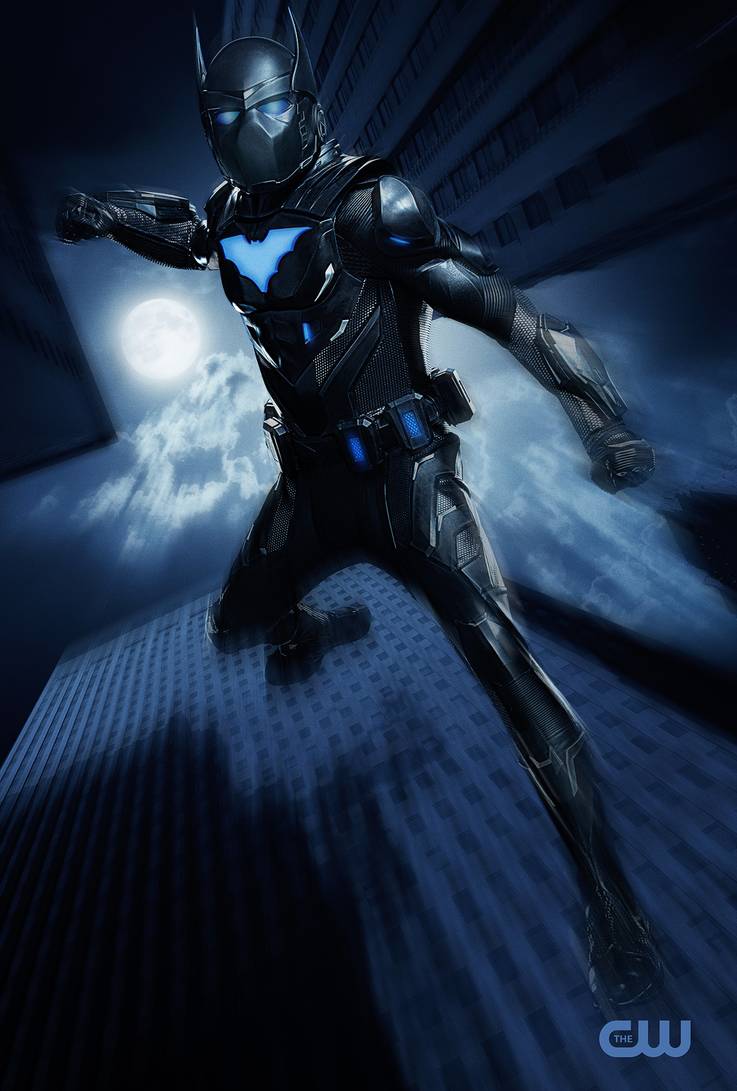 DC Comic Fans know that the Batwing suit has always been complex and the Arrowverse version would probably be complex as well.
The Batwing's suit also has wings which gets him the name. This suit allows him to move around the city pretty easily and also helps him get the perfect "bird's eye" view of such action. Now we know the posters do not exactly show any wings but one of the pictures does show him falling from a great height and maybe that does mean he used his wings in order to drop down for this surprise attack.
Some fans have already spot the similarity between this Batwing suit and the armor Bruce Wayne wore in Batman v. Superman : Dawn Of Justice.
We are not sure yet when will Luke Fox actually suit up as the Batwing on Batwoman but fans can expect it anytime soon.
The Season 2 was already full of twists and turns so an entry of a new hero would be a treat for the fans to watch!