We all love Batman. If you are a DCEU fan or an MCU fan at some point in life, you must have felt love for the savior of Gotham City, The Batman. Batman always successfully gathered full fans be in comics or T. V or Movies. But the form in which he is highly popular is in the Comic World. When the first Comic was released way back in 1939, no one ever thought that this fictional comic character could become so much popular in the upcoming time. 21st Century is the living proof for the love Batman had gathered to date. Over the years, Batman has encountered many Batman Costumes or Batsuits, and more or less every Costume follows the same pattern of black color. Recently Ben Abernathy, who is the star editor of DC extended Universe, revealed the new Costume for the next edition of Batman. Many fans Netizens teased this design, stating that it looks quite similar to George Clooney's look in the "Batman and Robin."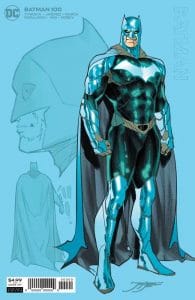 The new Costume is opened up just before the beginning of the Joker War arc. All the fans are quite excited to know the reason for such a drastic change in Costume and why the change had brought? Is the change necessary? In a recent interview with the editor John Abernathy with ComicBook.com, he gave assurance to the readers that all the things are going to be explained, and the readers will not be left in a Cliffhanger situation. He thinks that the Suit is quite dashing and gives a fresh look. John Abernathy also praised the artist Jorge Jimenez for designing such a beautiful suit.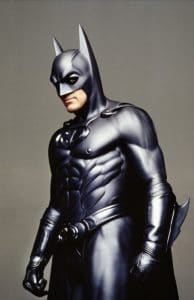 Coming to the comic, till now in version 95, Bruce Wayne was speculating that Lucius Fox customized the New Batsuit and vice versa, and the misunderstanding extends to the Caped Crusader. The whole sole purpose of the new customized Batsuit will only be known after the publishing of edition no. 100. However, I feel the Suit was something unique and looks "Out of The Crowd" type. All the curiosity will be answered soon after the release of the latest edition.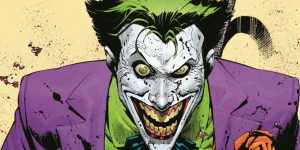 Thanks for your feedback!