The Kim Kardashian-Taylor Swift feud had gotten so daunting that it's challenging to recall what life was like when they got along. However, a recently rediscovered Entertainment Tonight video from 2009 transports us to a simpler time.
But, after decades of conflict and a long-awaited reconciliation, Swift and West appear to be no closer to reconciling than they were following the rapper's February 2016 release of Famous from his The Life of Pablo album and ex-wife Kim Kardashian's successive claims that Swift was aware of West's plans to release the track, as well as the infamous leak of a phone call between West and Swift discussing the song. 
Kim Kardashian claims to be a Taylor Swift fan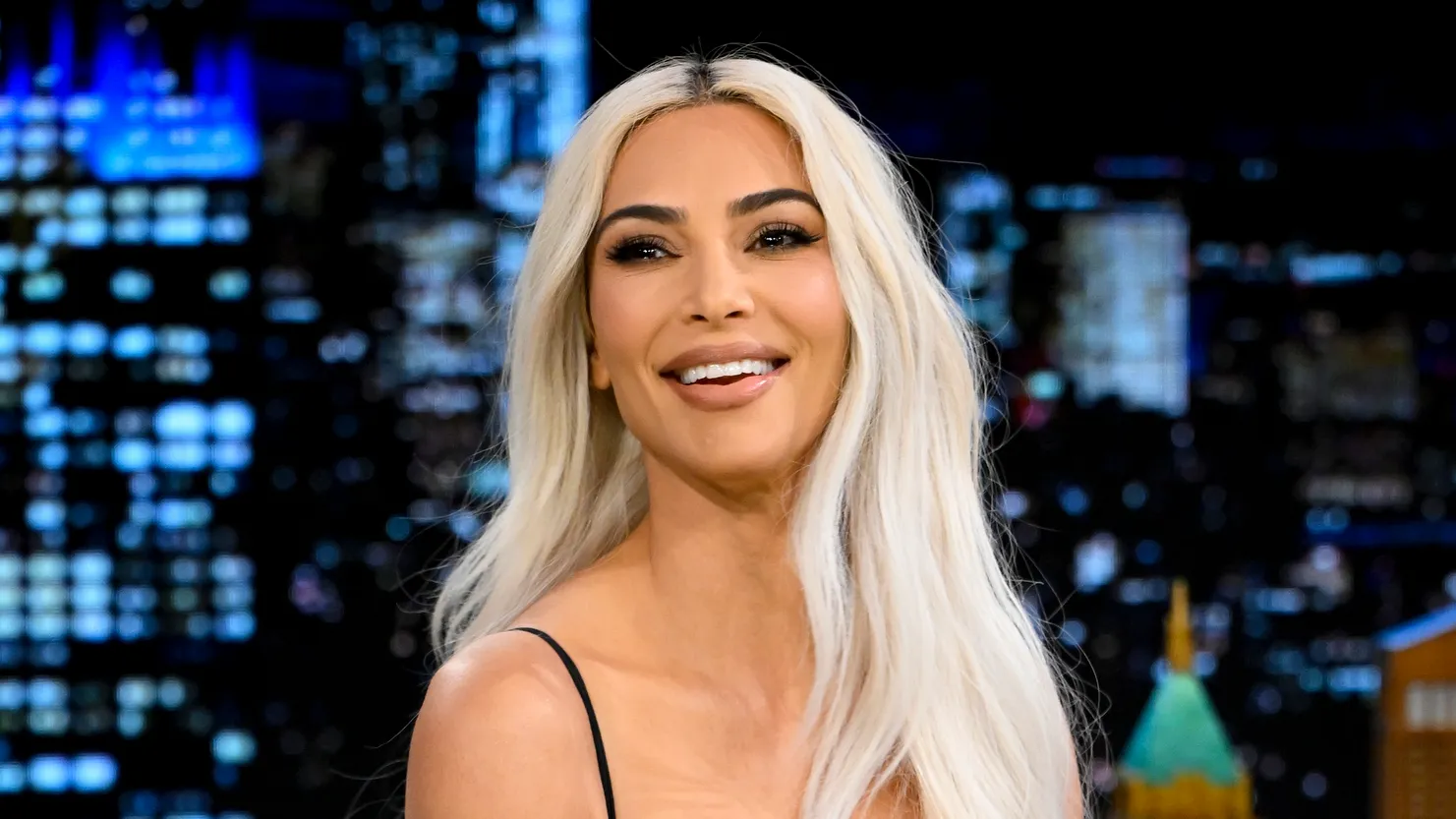 The Keeping Up with the Kardashians reality star bragged about the singer in a recently found 2009 video posted by Entertainment Tonight, even saying that she's a major fan of her work.
"I love Taylor Swift, I'm the biggest Taylor Swift fan," Kardashian stated on the red carpet, adding that Swift's 2008 single "Love Story" was her "number one song" on her iPod. "I'm following her on Twitter; I just signed up." She then also added, "I'm watching you, Taylor, and I'm following."
Kanye West interrupts Taylor Swift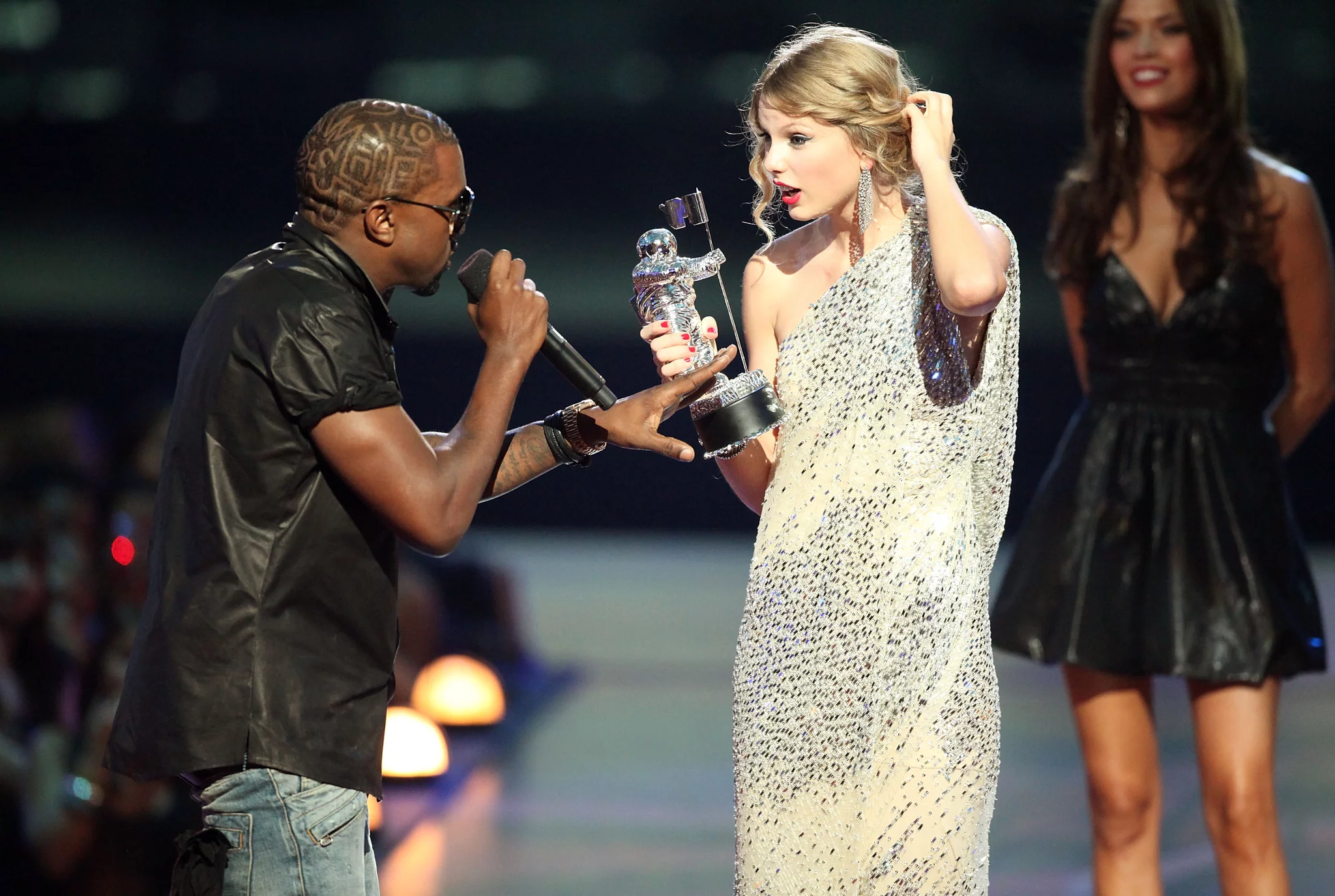 Kanye West climbed the steps to disrupt Taylor Swift's acceptance speech for You Belong with Me during the 2009 VMAs. "Yo, Taylor, I'm happy for you; I'd let you finish, but Beyoncé had one of the best videos ever," he said.
Also Read: Taylor Swift, Drake Reportedly Team Up for Kanye West-Kim Kardashian Diss Track, Are Now Toning Down an Earlier Version Because It Was 'Too Direct'
Swift, the best of them all, made a strong fightback against Kanye West with her great speech at the 2015 VMAs. Swift won again at the 2015 Video Music Awards, this time for best video of the year for her song Bad Blood.
Returning to the stage like a queen, the singer delivered a beautiful speech that not only poked fun at West but also effectively ended her long and ugly feud with the rapper.
Taylor Swift's response to Kanye West's action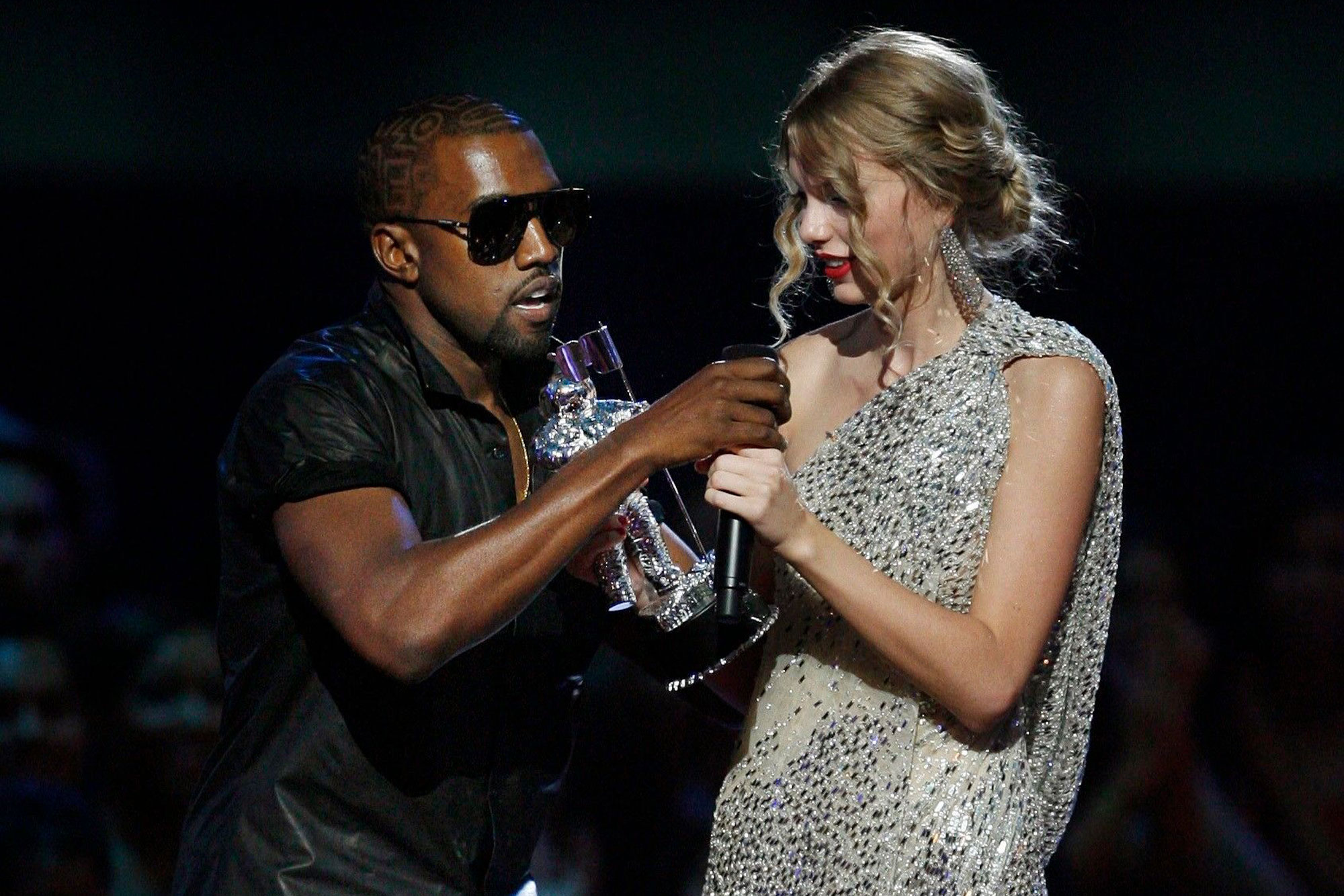 Producers went backstage to console Taylor Swift and Beyoncé, who were both crying. She was scheduled to perform in the following section of the ceremony, so it was a pressing matter.
Taylor Swift managed to keep her cool and conducted with a smile on her face, even though the fact that her voice was noticeably shakier in the final verse than it was during the prerecorded segment.
Also Read: Is The Rivalry With Kardashians Not Over For Taylor? Khloe Kardashian Likes The Meme Of Kris Jenner Allegedly Leaking Taylor Swift's Private Jet Data
Backstage, a producer casually mentioned to Beyoncé that she would most likely be taking the stage soon and suggested that she take advantage of the opportunity to focus on Taylor Swift.
Taylor Swift wanted to go home with her mother after her performance, but Toffler persuaded them to stay. Soon after, Beyoncé won Video of the Year for "Single Ladies," and instead of giving her acceptance speech, she welcomed Swift onstage to do so. Beyoncé stated, "I'd like to give Taylor her moment." Kanye West later apologized publicly to Swift and all her fans on his blog.
The immediate after-effects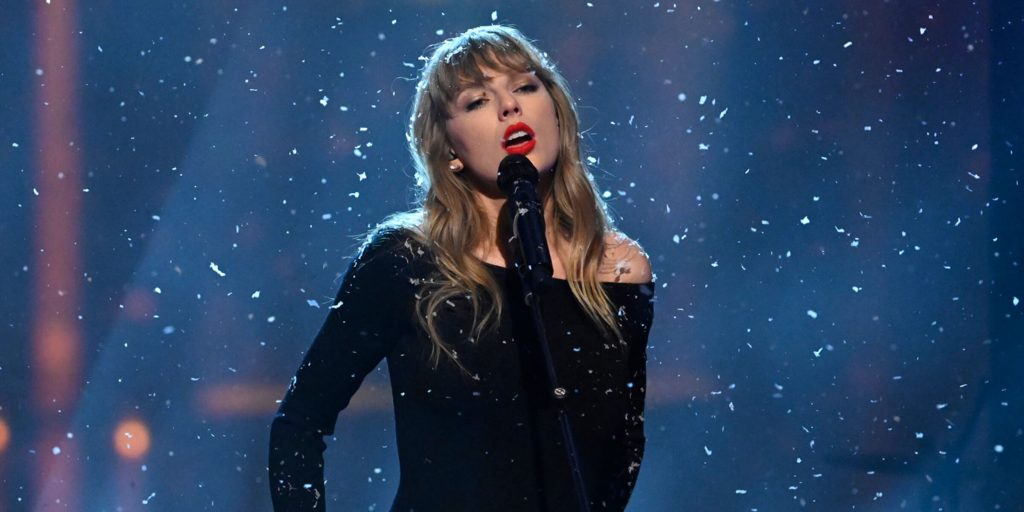 MTV then cut to a segment featuring Eminem and Tracy Morgan. From that point forward Twitter would be one of the main tools used by the media to shape the story for media coverage. As Kanye West decided to walk offstage, he dismissed and passed the microphone back to Taylor Swift, who stood nearby, lips pursed and body tense.
Also Read: "I'm not finished because I don't compromise": Kanye West Renews His Feud With Kim Kardashian, Claims His Kids Are Being 'Indoctrinated' Without His Consent
The claimed phone call between Swift and West was released online in March 2020, revealing that West did not ask Swift to authorize the "I made that b*tch famous" phrase. Swift asked supporters to donate to coronavirus (COVID-19) relief instead of focusing on the past controversy in response to the phone call surfacing.
While Kardashian, West, and Swift's infamous feud lasted several years, it appears that it is now a thing of the past.
Source: Cheatsheet
Thanks for your feedback!