Cartoon Network's Courage the Cowardly Dog is one of the most loved cartoon shows of call times. It has possibly inspired many hardcore horror dogs and it is still remembered as the show that gave us nightmares.
Though it was lighthearted in many aspects, it gave us many jumpscares. Here are some of the scariest yet best moments from Courage the Cowardly Dog which will make you want to rewatch the series!
1. Demon in The Mattress
This was one of the scariest episodes and gave us nightmares as a kid. But for those who don't know, it was inspired by the 1973 film The Exorcist.  An evil green spirit possesses Muriel, which comes from her new mattress. She behaves quite similarly to Reagan from the horror film.
Even her voice changes and is opposite to her usual caring self. Muriel's head was spinning and she was even vomiting on Eustace. So the kids were lowkey made to watch something similar to a horror movie they wouldn't have watched.
2. Heads of Beef
After seeing this episode, kids probably had a tough time looking at meat the same way. Muriel is not well and so Eustace takes Courage to get a burger from a local dinner. And there is a group of suspicious-looking pigs running the restaurant and Eustace is okay with it.
The episode starts getting weirder and weirder and as always Courage realizes that the meat has the face of the customer who went through a door a few moments ago.  Courage thinks that diner is probably serving human meat.
3. Freaky Fred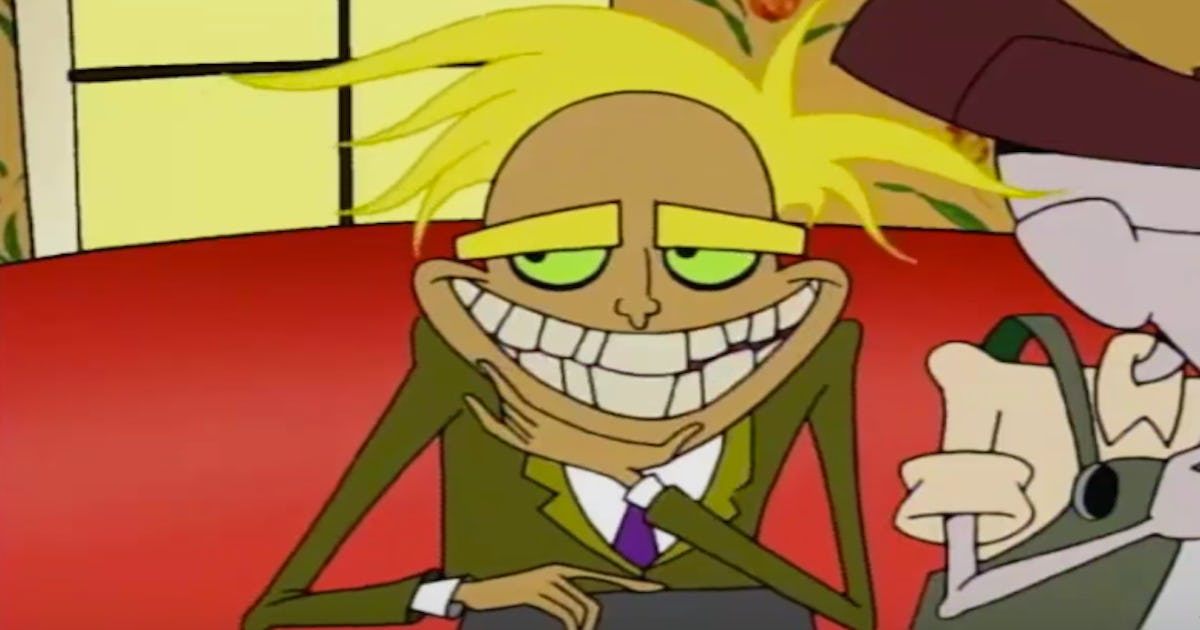 We were never told much about Muriel, but we did meet her strange nephew Fred. He can freak out anyone who sees him on the screen. There is something evil about him. Even adults could get scared with those furrowed eyebrows and green eyes and oh that smile.
What makes him scarier is the fact he narrates his inner monologue in a sinister tone and gives references to all the "naughty" things he has done in past. He even escaped an asylum because he was obsessed with his job (barber). He even trapped Courage in a bathroom and went on to shave him bare. For those who don't know, this episode was inspired by Sweeney Todd. Guess that explains a lot of things.
4. Everyone Wants To Direct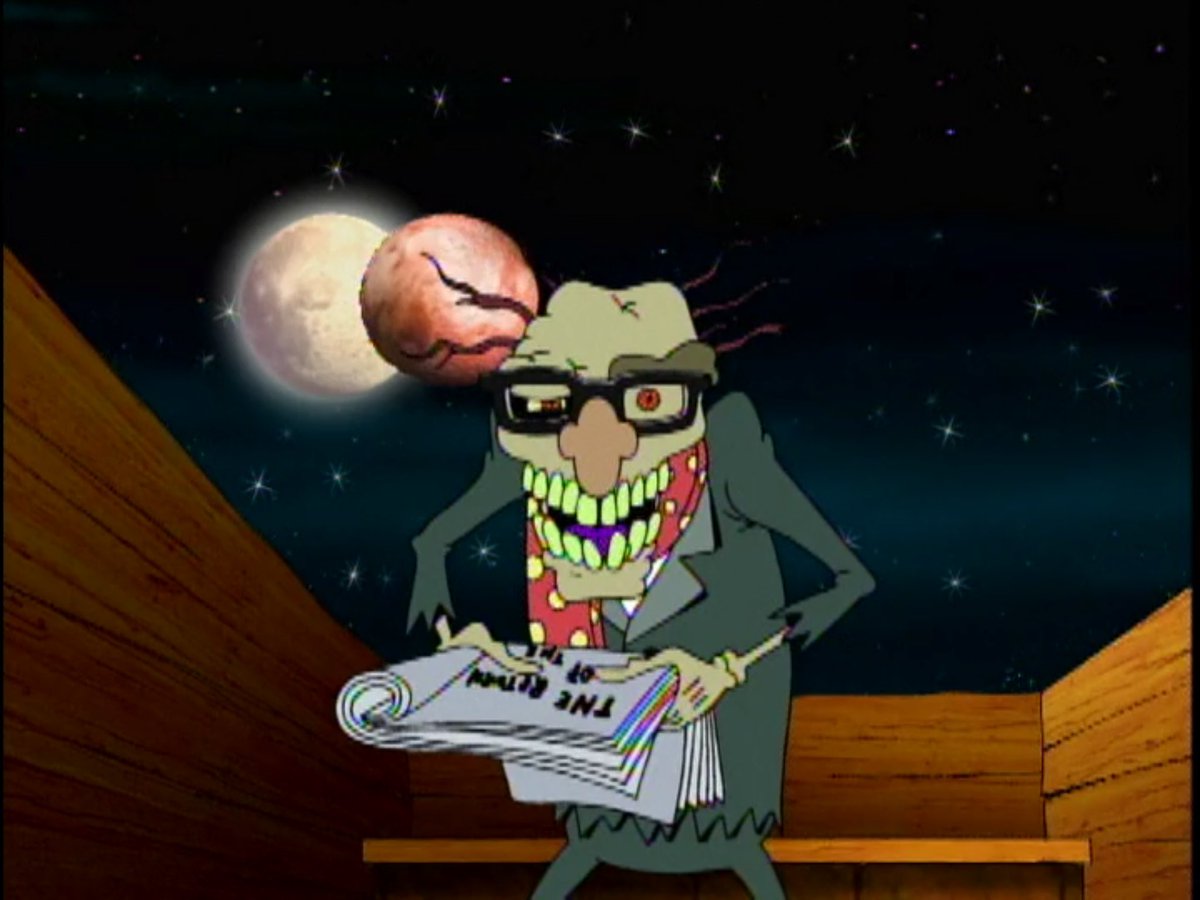 Director Benton Terentella shows up at the Bagge house and says he is interested in using the farm as a set in his upcoming film. He even casts Eustace and Muriel in the film. But he uses them to act out a "ritual" that will resurrect his partner who was buried under their farmhouse.
Courage once again saves the day by amending the film's script and rewriting it.
5. Queen of the Black Puddle
This episode certainly stands out from the first season of the show. After a thunderstorm, Courage finds out that an "entity" is lurking in the puddles outside the house.
Courage is forced to swim into the Queen's underwater domain and free him from her clutches. This episode showed us one of those times when Eustace was nice to Courage.
Thanks for your feedback!