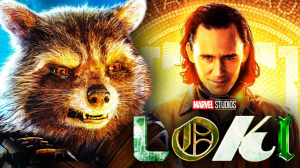 Apart from the exciting MCU projects that have made their debuts in Phase 4, the makers have utilized its new Disney+ platform to convey more stories than ever before.
This has derived from Marvel Studios: Assembles series that has launched one episode on each of the four debuts so far. It helped the MCU fans to understand how each of the characters was brought to life.
The latest story rotates around the making of God of Mischief, Loki. It includes a total of six episodes where Tom Hiddleston's character faces some of the biggest challenges in his life. From echoing the deleted scenes of the series to unrevealing Kang the Conqueror's plot, Assembled is trying to add more adventure in the stories of the Multiverse.
The episode of Loki continued to showcase official Marvel Studios concept art by showing a classic cameo of an MCU character in the story.
We meant Trash Panda
Assembled's episode on Loki showcased a concept art where Loki was standing in a queue and his other variants in the TVA (Time Variance Authority).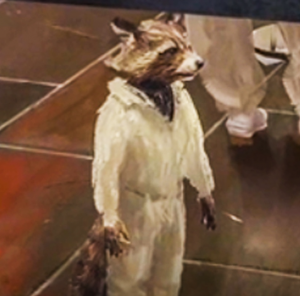 The queue featured Ravagers from Guardians of the Galaxy. It was wearing the same TVA outfit as others in episode 1. At the same time, Miss Minutes reflected a rundown in its hologram form.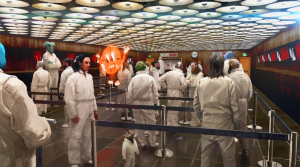 The image showed Bradley Cooper's Rocket Raccoon. However, there is no sign of any Ravagers in the final credits of Loki.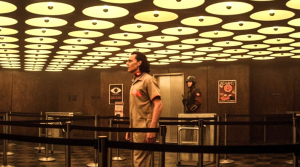 During the last scenes of Loki episode 1, there was only Loki, and one other variant was there as Non-TVA agents in the room.
Unseen Chaos from the Ravagers
The list of cameos for Loki seems to be growing day by day. Apart from Jonathan Major's debut as Kang the Conqueror, Loki also had a quick cameo of Jaimie Alexander's Lady Sif in episode 4. Even a scrapped Chris Hemsworth cameoed in Loki that let Disney+ pick from a litter of MCU regulars.
Rocket and the Ravagers were taken from the alternate version of the fighting sequel in Guardians of the Galaxy Vol. 2. But it did not go well because of the bureaucracy. Possibly Raccoon was arrested by the TVA because it killed Yondu instead of Nebula knocking him.
Whether it has been explored in Guardians of the Galaxy Vol. 3 or Thor: Love and Thunder or not, the reason for this group showing up as variants is intriguing.
Loki season 1 and Marvel Studios: Assembled is available to stream on Disney+.