The most awaited sequel of the Breaking Bad Universe, El Camino was released this weekend. Fans are already speculating about yet another instalment in the series. But Vince Gilligan has "no plans" for another chapter in the Breaking Bad universe. Once he finishes up Better Call Saul Gilligan will turn his attention towards "something completely different."
What new is the Breaking Bad creator upto?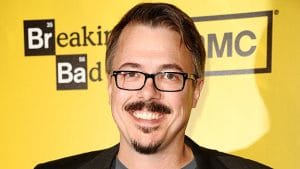 So far, it seems like the series creator Vince Gilligan isn't exactly opposing to the idea. However, he seems to think it might be time to move on to something new.
"I gotta probably figure out a whole new story that's not in the Breaking Bad/Better Call Saul universe to work on next. I don't want to overstay my welcome, so we'll see how this one goes. Never say never, but it's probably time I do something new", said Gilligan.
Gilligan only developed his sequel movie because he wanted a definitive end to Jesse's story. With that story told, and Jesse since disappeared to Alaska, Gilligan is putting Breaking Bad in his rearview mirror. But never say never.
"What happened to Walter White?"
Gilligan went so far as to include a scene in El Camino, stating Walt to be dead to satisfy viewers who couldn't help but ask, "What happened to Walter White?"
"Walter White's story ended with Breaking Bad," Gilligan stated.
Most fans appear to be speculating about a Breaking Bad sequel that follows the character Jesse Pinkman (Aaron Paul). Paul stated that he is open to playing his role only under the condition that Gilligan stays on the project.
Unfortunately, if there is a Breaking Bad sequel, it will be without Walter White (Bryan Cranston), as we know his character died in the series finale.
El Camino: A Breaking Bad Movie and all episodes of Breaking Bad are now streaming on Netflix. The fifth season of Better Call Saul is expected to premiere on AMC sometime in 2020.
Source: comicbook, refinery29
Thanks for your feedback!