Having massive arms as Thor: Love and Thunder star Chris Hemsworth looks like a personal torture. It looks it would hurt a lot as shown in a workout video recently shared by the actor himself.
Chris Hemsworth took his Instagram to share an extensive clip of an intense arm work he used to produce Thor's beastly set of guns and pythons and it looks like slow death.
View this post on Instagram
He wrote " Occlusion training. Welcome to occlusion training with @rossedgley By restricting blood flow and oxygen the muscles are forced to work harder in a shorter period of time and a bunch of other "sports sciency" stuff happens. Basically it's one of the most uncomfortable training methods I've experienced but part of the puzzle in growing Thor's arms to look like the legs of a racehorse . Don't try this at home unless you have yourself a professional pain guru like Ross @centrfit #thorloveandthunder."
Chris Hemsworth has become extremely famous for his colossal physique and all the efforts and hard work he has made to bring the God of Thunder to life in the Marvel Cinematic Universe, efforts that have clearly given him some hurt.
All that stuff that the actor refers to has clearly worked for him, considering the footage showing just how seriously Hemsworth has committed to the physical aspect of Thor.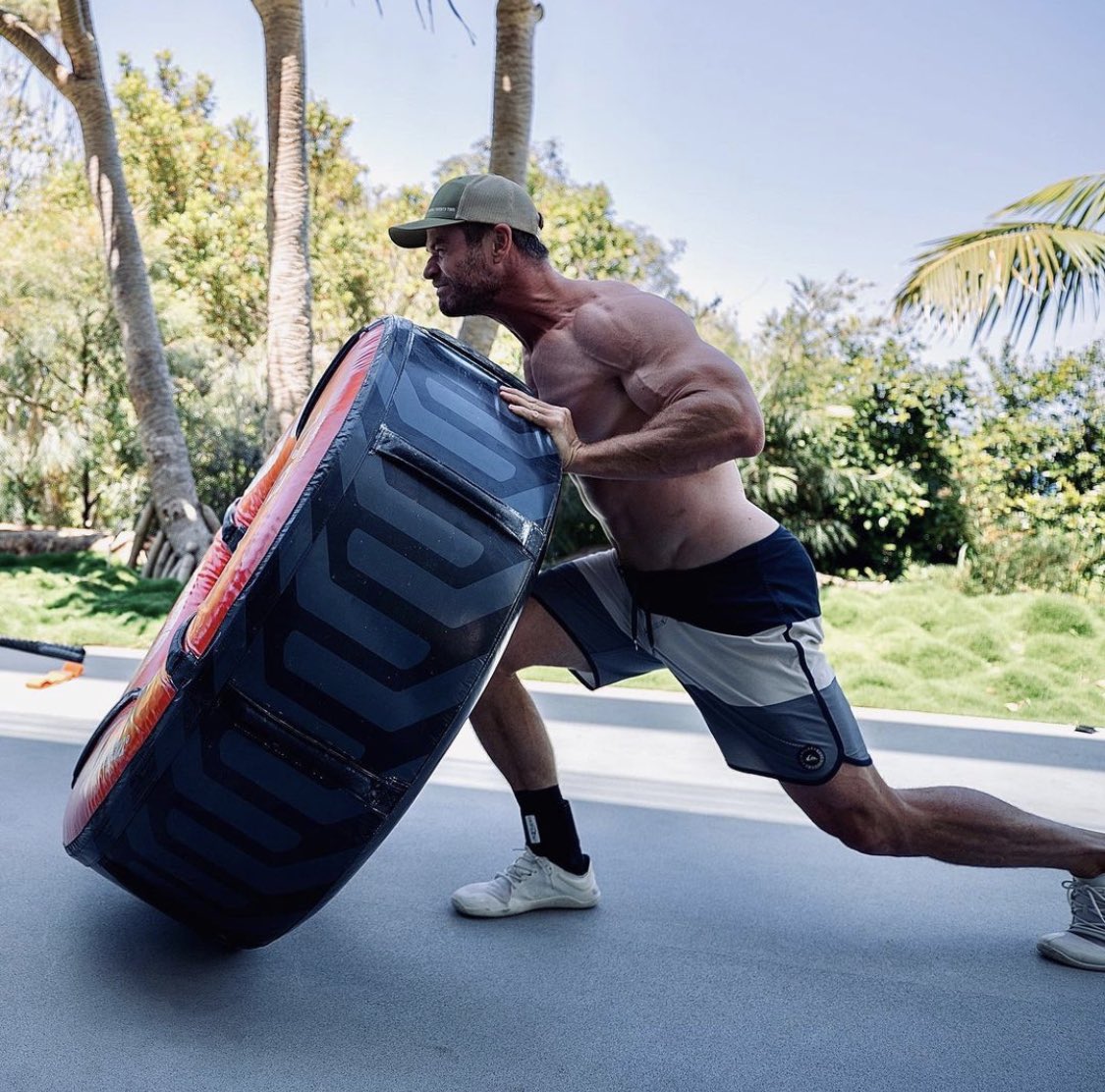 Hemsworth is not the only member of the Thor: Love and Thunder cast to put his body through its paces for the Marvel sequel considering Natalie Portman recently revealed that she too has been hitting the gym for her return as the love interest Jane Foster.
In an interview, when she was asked about her training, she said " It was really fun." She then added, "I worked with a trainer, Naomi Pendergast, for, I think it was, four months before shooting, and then obviously all the way through filming. We did a lot of weight training and a lot of protein shakes-heavyweight training that I haven't ever done before."
When she was asked if she will be wielding the coveted hammer Mjolnir in the movie; she proudly replied, " I do, I do".