Khloe Kardashian and her ex-Tristan Thompson had a rough patch in their relationship but kept on going until they finally called it quits back in 2021. Now that the ex-couple have recently welcomed their second child, who had debuted in Hulu's The Kardashians, reports about the latter spotted with OnlyFans model Juanita JCV have surfaced on the Internet. He is now on the scumbag list after the recent accusations of singer Adam Levine cheating on his pregnant wife have bombarded online.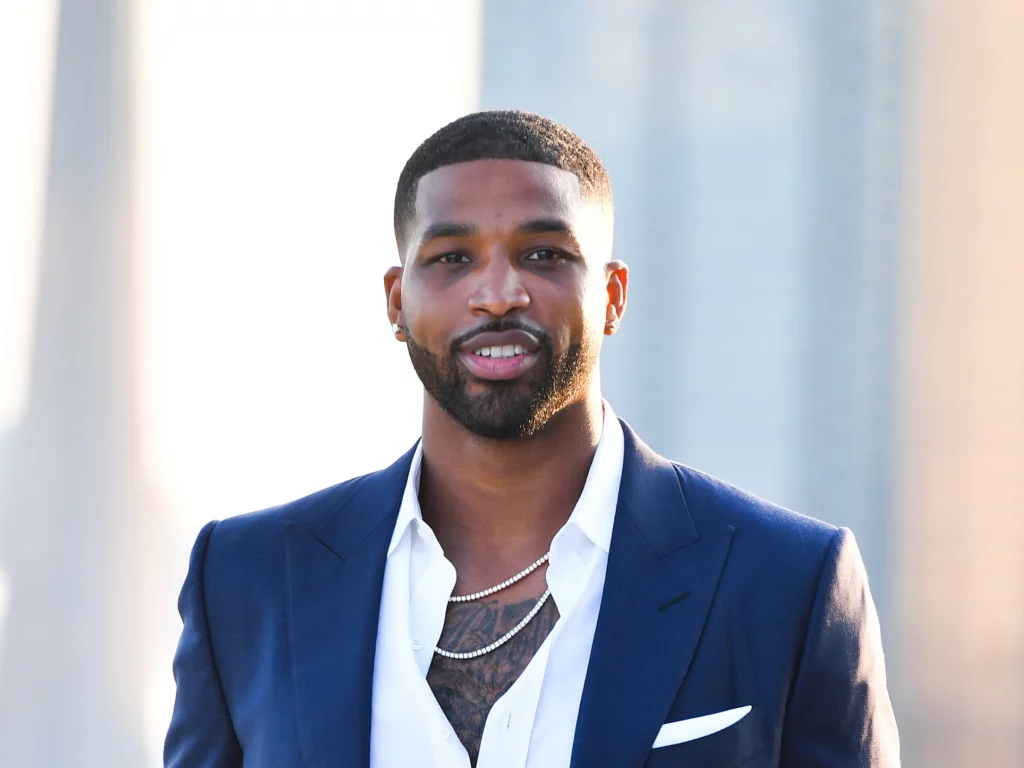 Also Read: Fans Troll Khloe Kardashian For Supporting Tristan Thompson, Asks 'What's the point of all those workouts?'
Tristan Thompson Spotted with OnlyFans Model Juanita JCV
Also Read: Despite being Called 'Climate Criminal', Khloe Kardashian Brags About $700 Worth 'Unsustainable' Luxury Baby Gifts for Newborn Son With Tristan Thompson
The 31-year-old basketball player, Tristan Thompson, was spotted with the OnlyFans model Juanita JCV at Jack Harlow's concert after party at The Nice Guy eatery in West Hollywood on Wednesday. The duo was not pictured together arriving at the party with DailyMail stating that they came separately however they left together in Thompson's Maybach SUV.
For the unversed, Juanita, who is also known as Juanita Belle has over 2.2M followers on Instagram and 65.8K followers on TikTok. Not only that, she is also a model on the NSFW platform.
Khloe Kardashian and Tristan Thompson's Baby Boy Debuts on The Kardashians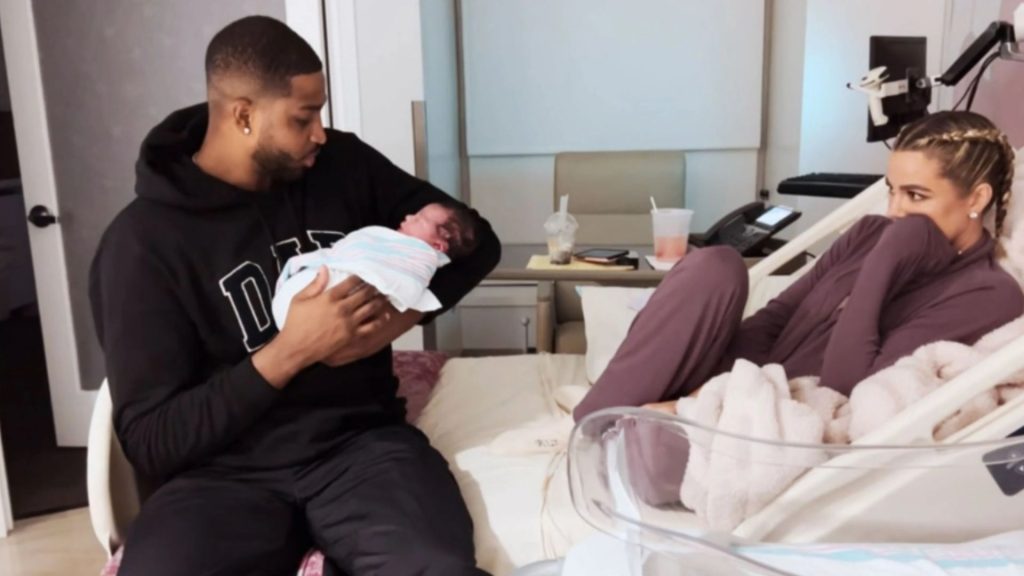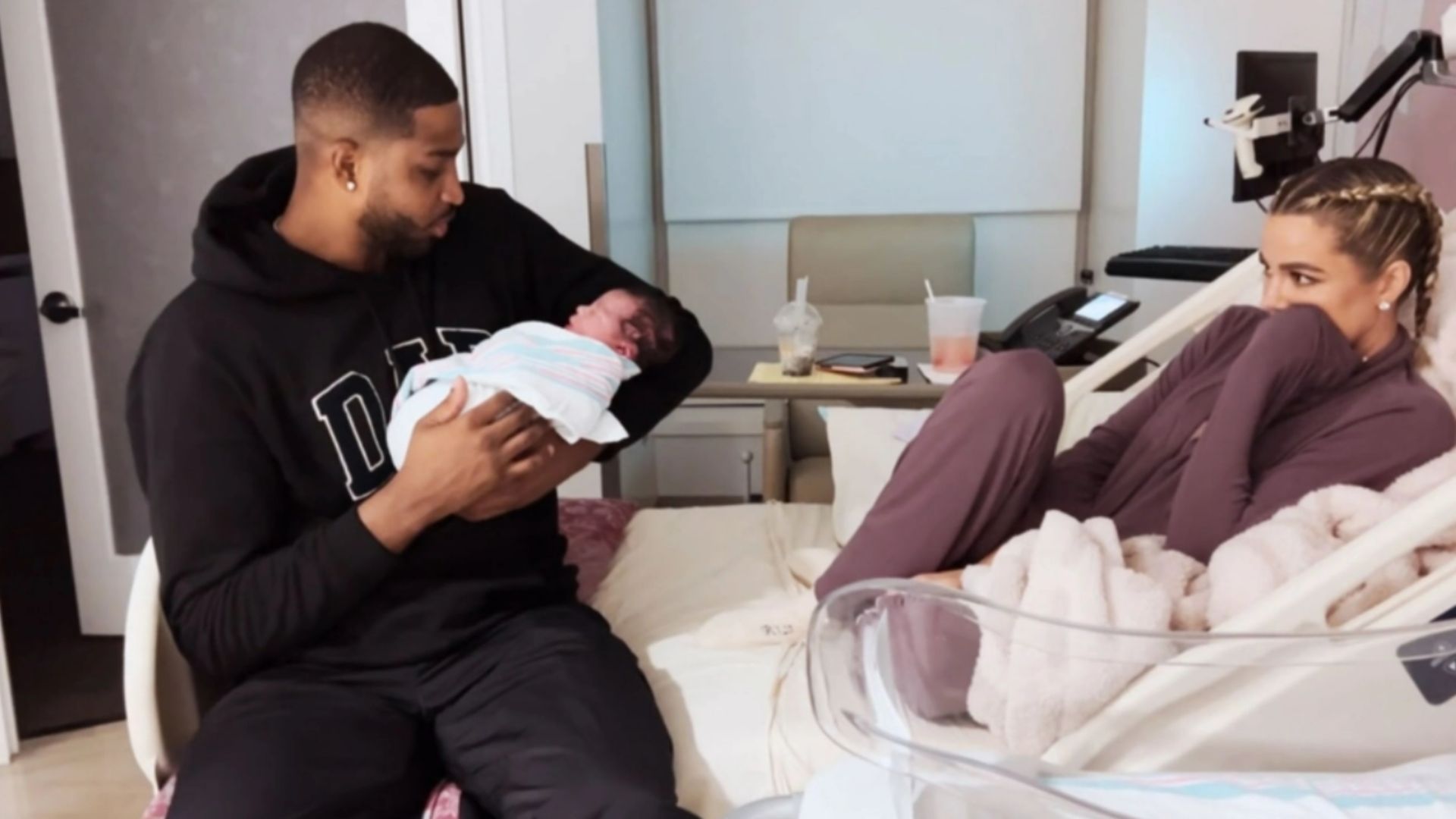 Also Read: Is Tristan Thompson The Father Of P*rn Star Lana Rhoades' Baby? Fans Convinced Khloe Kardashian Has Been Cheated On Yet Again
The on-off ex-couple who welcomed their second baby back in July has made his appearance on the Season 2 premiere of The Kardashians. Though the player was not present during the arrival of the baby boy, Kardashian allowed him to visit them in the hospital.
She explained, "Tristan wants to be here so I figured, why not," adding, "Let him come. He'll never get this moment back."
She was extremely happy with the newcomer in the family stating, "It's such a beautiful gift that we're able to have." Sharing how she was heartbroken when she got to know about her ex cheating on him stating, "Ever since December, it's been this dark cloud looming over me every single day." 
You May Also Like: Maryka And Alyson Rose Claim Adam Levine Flirted With Them, Asked The Two Models To Sleep With Him
However, "Now that my son is here, I get to move on and I get to enjoy. It's almost like I get to close that chapter and be done with this trauma and put it behind me."
Though she did not reveal her second baby's name, she hinted that it will start with the letter T.
In other news, singer  Adam Levine has recently been accused of cheating on his pregnant wife Behati Prinsloo. An Instagram influencer, Sumner Stroh on TikTok had claimed to be in a relationship with the singer last year. Later on, a few women shared screenshots of Levine flirting with them while he was still in a relationship with Prinsloo. Though, the singer had addressed the accusations made by the influencer admitting to crossing the line.
Source: DailyMail
Thanks for your feedback!