Controversial Twitch streamer Adin Ross, who was permanently banned from the platform earlier this year, is facing new allegations of using a racial slur during one of his popular e-dating shows on the Kick platform. The 22-year-old supporter of Andrew Tate, known for his rapid and financially lucrative rise in recent years, has denied vehemently uttering the offensive word.
The incident has sparked a heated debate among his fans and critics alike, stirring up a storm of controversy and discussion. Adin Ross has been no stranger to controversy throughout his career, and this latest accusation adds fuel to the already fiery discourse surrounding his online presence. The streaming community and viewers are closely following the situation, awaiting further developments and clarifications from all parties involved.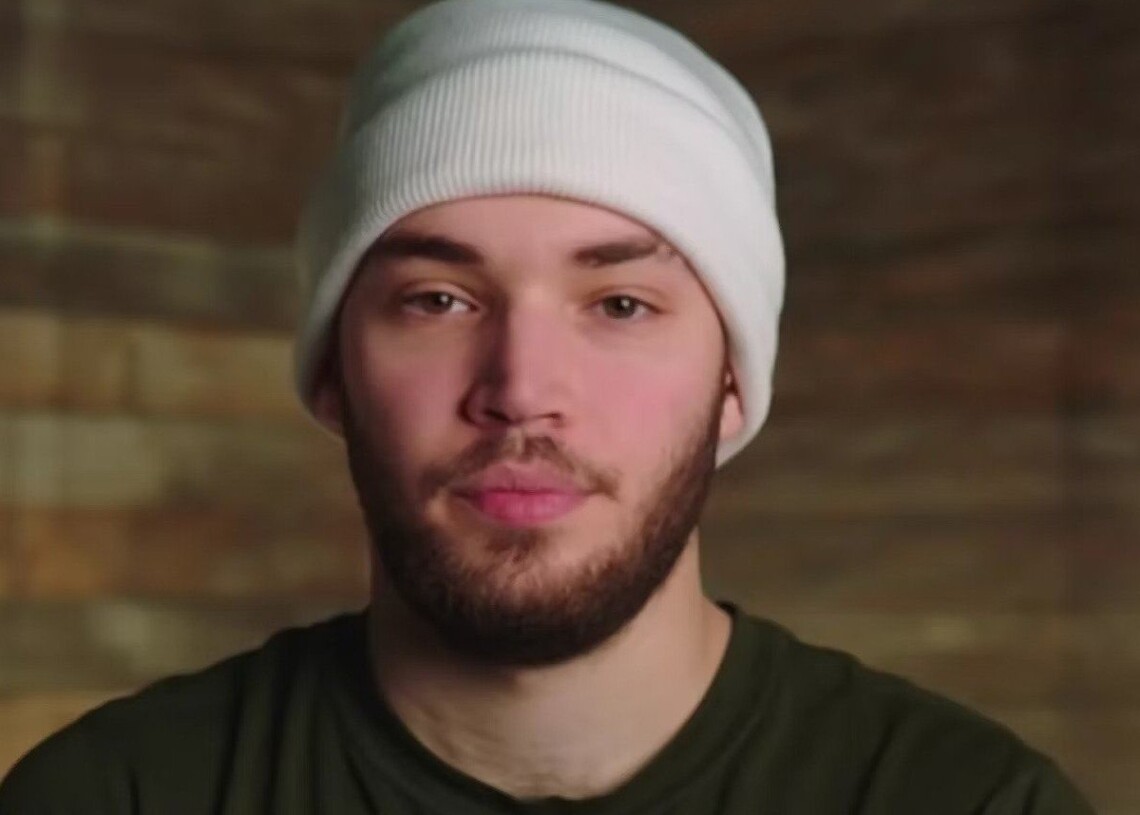 Read More: 'We're breaking the internet': Kanye West Makes Enemies With YouTuber Adin Ross as He Kicks Him Out of His Platform for Anti-Semitic Rant
Adin Ross Uses the N-Word During his Livestream
During the livestream on Wednesday, Adin Ross was using the Kick platform, which he now prefers since he was banned from Twitch due to repeated warnings. He was accompanied by Renae, an adult performer who played the role of his date. In one particular moment during the episode, Renae did a full 360-degree spin to give Ross a better view of her physical features.
Adin Ross has denied accusations that he used a racial slur in this clip pic.twitter.com/uslLaBG4De

— Dexerto (@Dexerto) May 24, 2023
In response, Ross swiftly turned around himself, and afterward, he made a bold statement that some viewers claimed contained a derogatory term. Almost immediately, thousands of people in the video's chat pointed it out, causing Ross to defend himself.The controversial comment that Ross is now denying occurred after he fulfilled Renae's request to do a quick spin.
"N****, I got you. I got you. You know, I'm just wearing… I'm wearing some cool, chill s**t. Just, you know, just cool s**t,"
Ross continued, describing his casual outfit consisting of shorts and a T-shirt.
Read More: Andrew Tate's House Arrest: When Will Top G be Free From "Ridiculous" Situation in Romania?
What Controversy Caused Twitch to Ban Adin Ross From The Platform?
Twitch has permanently banned controversial streamer Adin Ross due to his decision to showcase hateful and uncensored chat behavior during one of his livestreams. This marks the eighth and final ban issued by Twitch against Ross, who has been streaming since 2019 and has been involved in multiple controversies.
Less than a year ago, Ross received an indefinite ban from Twitch for using "offensive slurs or symbols" that violated the platform's community guidelines. The ban was lifted after a month, making it his longest suspension at the time.
According to a statement provided to Dexerto, Amazon's streaming service clarified that Ross's permanent ban was a result of an incident where he allowed "unmoderated hateful behavior" in his chat.
While Twitch's community guidelines cover various forms of content falling under this category, the statement specifically highlighted messages promoting anti-Semitism and general racism as examples of chat behavior that content creators are expected to actively moderate.
Although the statement leaves room for speculation, Dexerto points to a broadcast on February 24 as the likely reason behind Ross's permanent ban. Since the ban, Ross has transferred his online personality to the online platform Kick.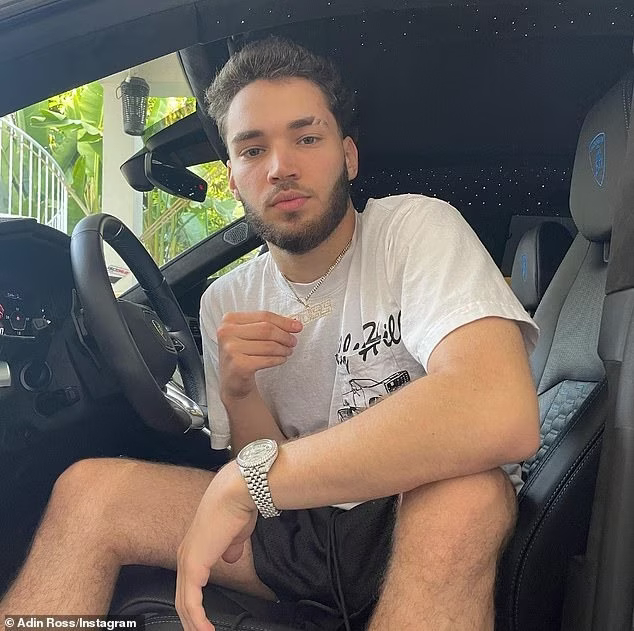 Read More: "I'm not sure what Shakira looks like": Andrew Tate Takes a Dig at Shakira's Beauty After his Release From Prison
How Did Adin Ross Defend Himself?
Ross displayed astonishment and even dismissed the allegations with laughter when confronted with the purported remark made by viewers in the chat. He asserted that he had no clue about what they were referring to.
"Hey! They're claiming I said it, pal!" he said to his companion and fellow participant Rangesh Mutama, also known as 'N3on,' before proceeding to explain that he had no recollection of such an incident and that the accusation was made using TikTok.
Mutama responded by asking Ross to replay the earlier clip, assuring him that he could determine whether or not he had used the offensive term because he was familiar with Ross's way of speaking.
Read This: OnlyFans Model Sky Bri Confesses Why She "Hooked up" With Jake Paul Right After His Breakup
Ross then challenged the viewers to present the specific segment that allegedly contained the slur, stating, "Please show me the video." Eventually, the viewers complied, leading Ross and Mutama to watch the clip in real-time.Upon watching the footage, Mutama promptly agreed with the fans' accusations that Ross had indeed used the slur, exclaiming, "Jesus Christ, brother! You said it outright! Do it again."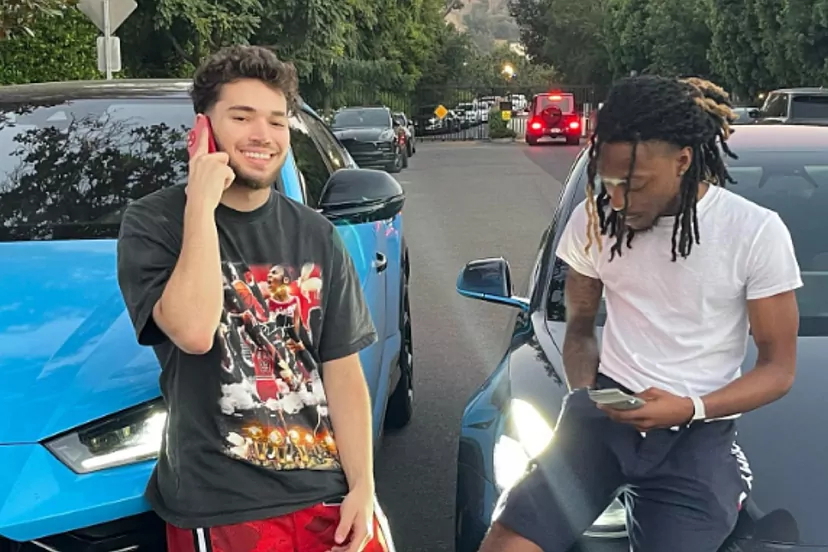 However, even after being presented with the evidence, Ross continued to deny the claims.
"Brother, I swear to God… N3on, I didn't say it, brother! No, I didn't!" Ross proclaimed before the video had gone viral. He insisted that he had been misunderstood and had actually said, "And I got you."
Ross exclaimed, "I said this, I'm being honest," while the others in the conversation remained skeptical.
"I said this… N3on, I said, 'And I got you.' 'And I got you,' it says," Ross clarified.
Read More: "It will have a ripple effect much more dangerous": Wrestlemania Star Logan Paul Warned Fans About Andrew Tate as Top G Put Under House Arrest
Ross offered to play the clip at a slower speed for a second time to support his point. When he heard what he said, which hasn't been verified, he burst into laughter.Despite this, Ross continued to deny giving the signal.
Source: MARCA