There are few animes as widely praised as Shinichiro Watanabe's Cowboy Bebop. The very popular anime recently got its very own live-action version on Netflix. While they tried their best to create the most accurate live-action version of the anime, it still is missing some colors. Here we have ranked 5 of the most powerful characters in Netflix's live-action series Cowboy Bebop.
WARNING: SPOILERS AHEAD!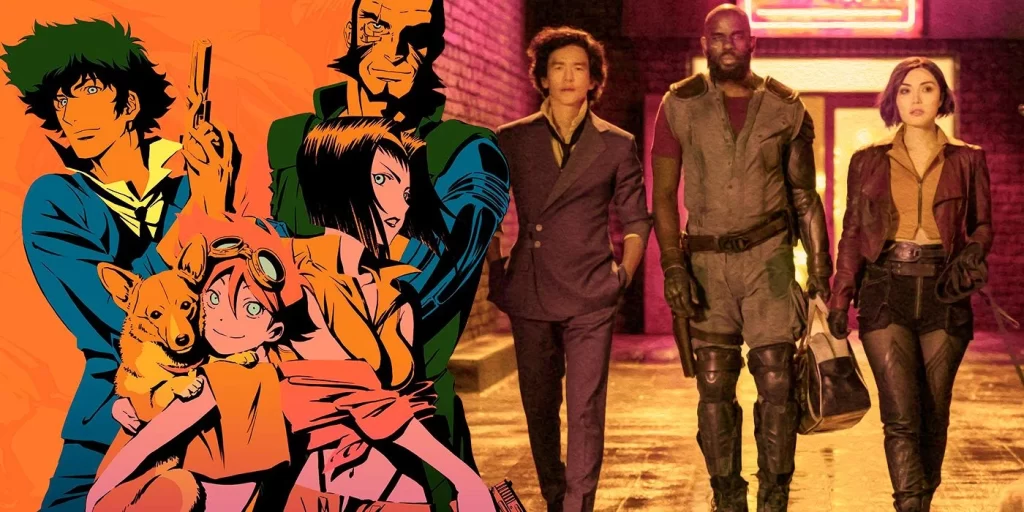 5) Jet Black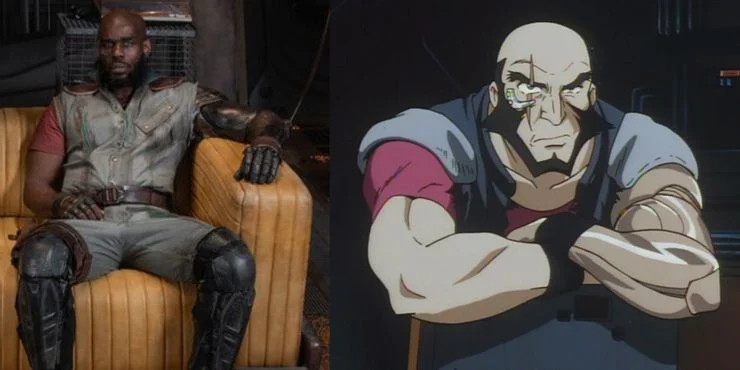 Without Jet Black, there is no Cowboy Bebop, well because it's his ship. Physically, Jet is very tall and very muscular. Jet was formerly an inspector with the Inter Solar System Police (ISSP) for many years until he lost his left arm in an investigation. Jet thinks he is a "renaissance man".
Jet is a highly underrated character in the new Cowboy Bebop. Mustafa Shakir's energy is unmatched and he has proven that he was the best choice for the role of Jet.
4) Faye Valentine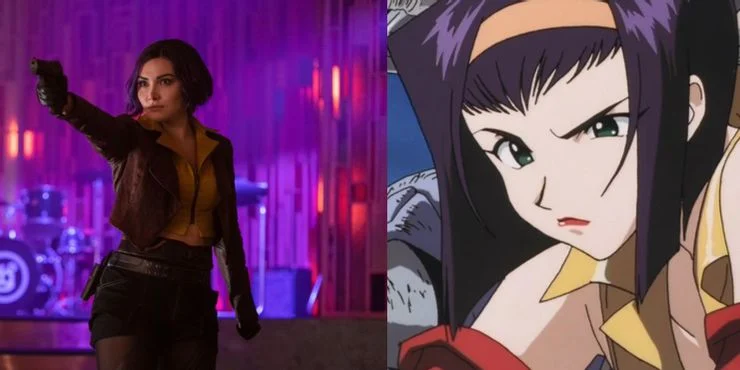 In the live-action Cowboy Bebop, Daniella Pineda flawlessly portrayed the anime version of Faye Valentine. In the anime, Faye Valentine proves to be a worthy fighter amongst the Bebop crew with her guns as well as being able to look after herself.
3) Vicious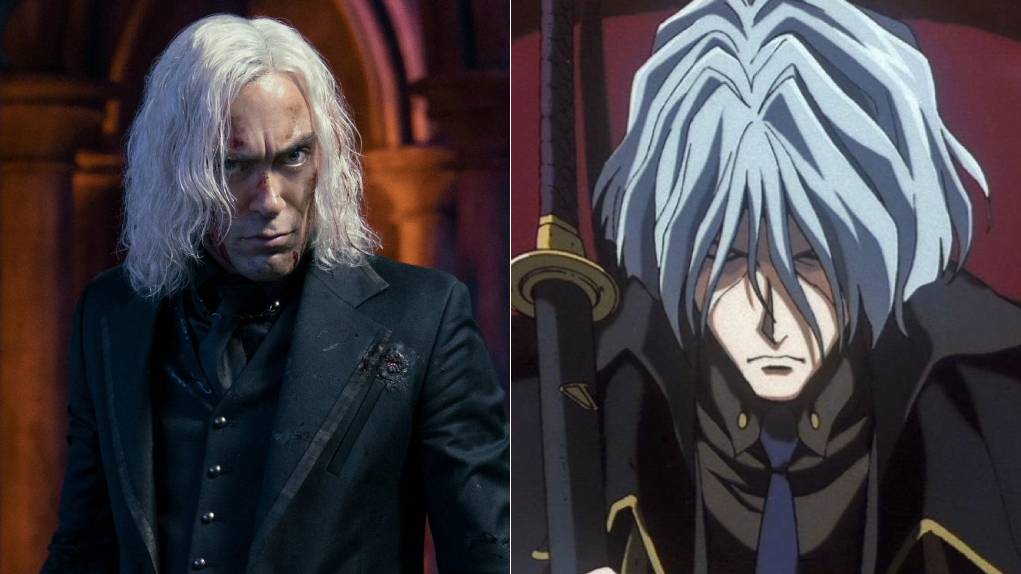 In both versions of Cowboy Bebop, Vicious plays a very important role. In the anime, he is ruthless, bloodthirsty, skillful, ambitious, and is ready to do anything for power. He was not always evil but it was the betrayal of Spike, his friend, and of Julia, his beloved, that changed him. His favorite weapon is not a gun but a katana which he skillfully uses, even against guns.
In the live-action, there's a major change: Vicious has actually married Julia, leading to quite the love triangle between the married couple and Spike.
2) Julia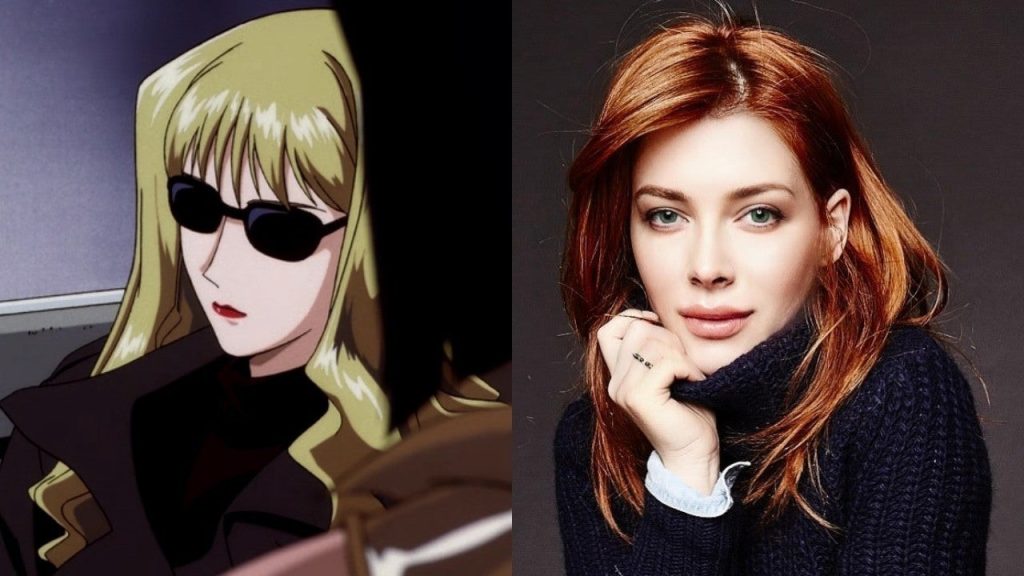 In the anime, Julia was not around enough to establish herself but we get to see her in one of the saddest Cowboy Bebop episodes. In the live-action series, she is present from the very beginning and plays an important role. Her goal to claim the throne comes with a choice to kill Spike. The moment makes every viewer rethink every scene she was in leading up to this moment. Her sudden shift as a villain makes her a genuinely compelling character.
1) Spike Spiegel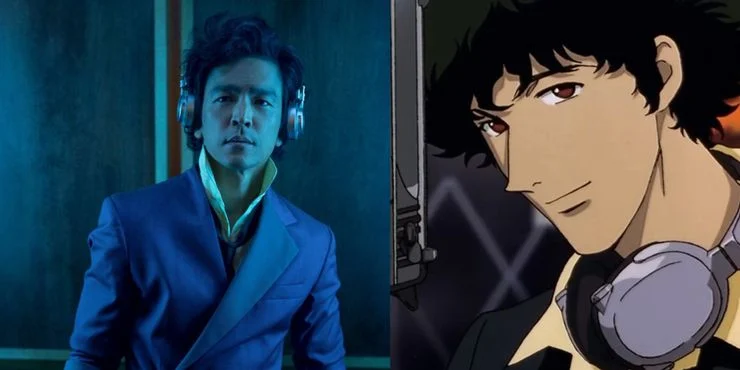 The major inspirations for the character of Spike Spiegel are actor Yūsaku Matsuda for his charismatic physique and taciturn personality, and Bruce Lee for his fighting technique, using the same martial art, Jeet Kune Do.
In the live-action series, Spike remains the best fighter in the solar system, with a reputation as "Fearless". He is an exceptional fighter and exhibits marksmanship. He was able to fake his own death and deceive the syndicate for several years. It not always winning a fight that makes someone strong, it's the ability to bounce back.
Also Read: Crunchyroll/Funimation Confirms Launch Of Attack On Titan Final Season Part 2