The CW's superheroes are set to team up in an epic crossover event for the Crisis On Infinite Earth. In just a few weeks, the 5-part adventure will begin. And based on the photos and videos from the sets, heroes from Arrow, The Flash, Black Lightning and more will team-up to take on the dangerous Anti-Monitor.
What The Social Media Posts Reveal
The leaked photos and videos from the sets of the show reveal that the crossover is sure to excite all DC fans. The photos and videos show the likes of Black Canary, Superman, Vibe, and The Flash going to war with an unseen force.
Crisis On Infinite Earths Set Photos and Videos
What The Flash Showrunner Has To Say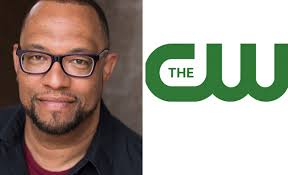 According to The Flash showrunner Eric Wallace, Crisis on Infinite Earths will be an explosive event.
"Crisis turned out to be the best thing that could have happened to…The Flash because it created an immediacy to things. We know that on December 10, 2019, the Flash will die….We're not messing around," said Wallace after a screening of the season premiere.
"The Monitor showing up and making a cosmic pronouncement drives you to extremes in order to fight against or accept the coming Crisis. And every episode this season… is all about 'do I accept death or do I fight it?" he added.
Within the Crisis on Infinite Earths event, DC decided to eliminate their multiverse in favour of one single unified Universe. Many have theorized that the Anti-Monitor will have the same ambition when he goes head-to-head with a gathering of heroes.
Will you be watching Crisis On Infinite Earths on the CW? Share below in the comments.
Here is the full schedule for Crisis On Infinite Earths:
Supergirl: Sunday, Dec. 8 at 8/7c
Batwoman: Monday, Dec. 9 at 8/7c
The Flash: Tuesday, Dec. 10 at 8/7c
Arrow: Tuesday, Jan. 14 at 8/7c
DC's Legends of Tomorrow: Tuesday, Jan. 14 at 9/8c
Source: comicbook, fullcirclecinema