DC has never failed to surprise us with several powerful and tough heroes as well as villains. Black Adam tops the list of powerful characters in DC. Although Black Adam believes himself a hero, his cruel tactics and ancient ethics have often led to conflicts with Earth's heroes. Fights can get ugly and gory when someone is as powerful and cruel as Black Adam. This list will look at some of the "DC Characters Black Adam has Utterly Decimated."
5. Terra
After the whole state of Bialya was decimated, the world's superheroes came together to chase down Black Adam. For some of them, it wasn't really a good idea. When the Teen Titans encountered Adam, he thrashed them brutally.  Tragically, this would be the last combat for a few of them. Terra, an alternate dimension replica of the Terra who had deceived the squad, would be one of them. Black Adam would kill her by punching her in the chest.
4. Kobra
Kobra was a cult leader whose actual goal was to usher in the Kali Yuga, a period of chaos. In order to achieve its goal, the gang would stage large-scale terrorist assaults. The JSA was soon able to trace Kobra and put him to trial, but he managed to flee. Before knocking down Kandhaq, Adam and his squad managed to track down Kobra, who had his heart ripped out in retaliation for all of the innocent victims decimated by Kobra over the years.
3. The JSA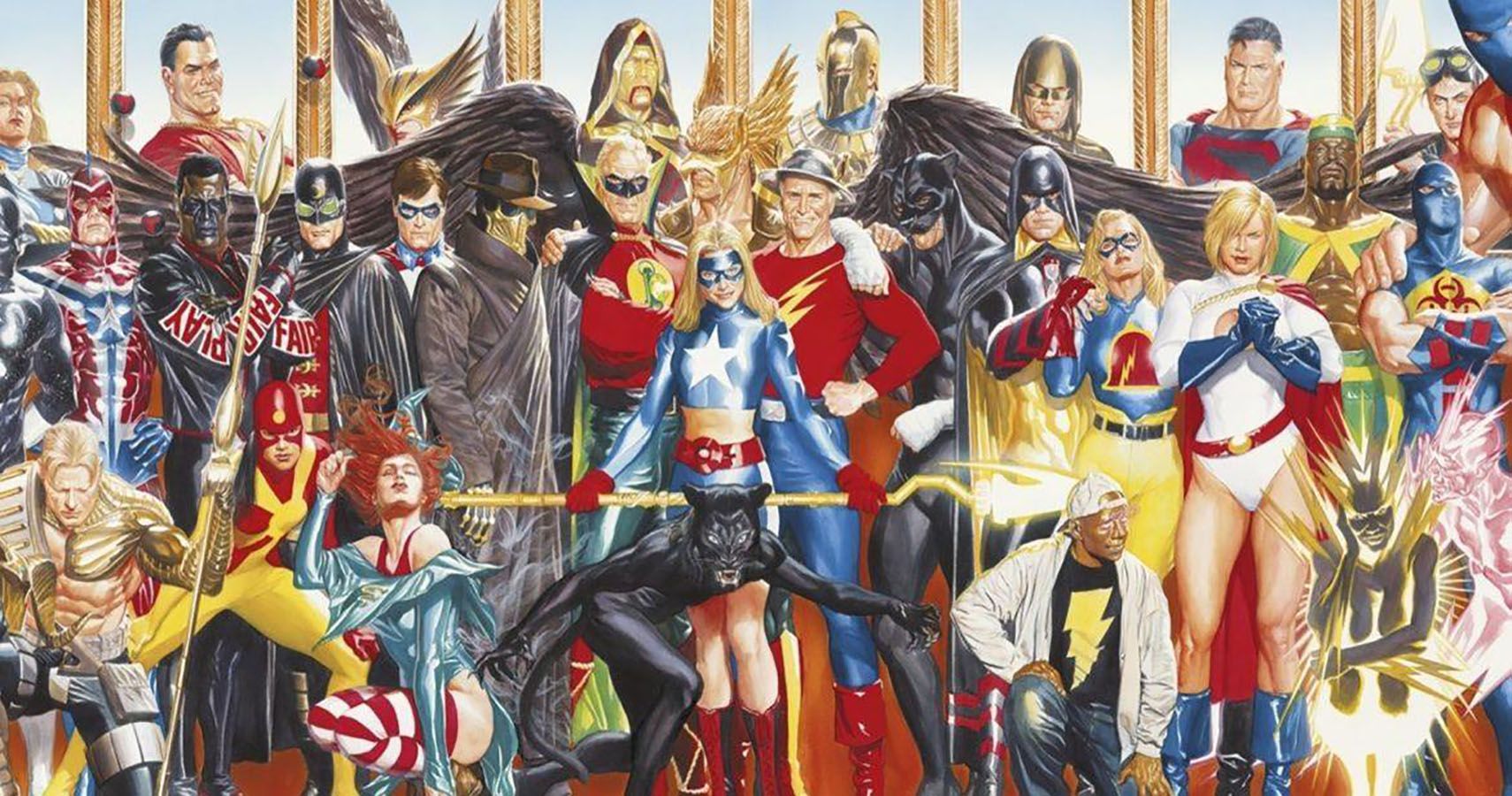 Black Adam realized at one point that he needed to free his homeland of Kandhaq from its cruel dictatorship. Since the JSA would not get involved, Adam and Atom Smasher sought the help of some allies and conquered the country back by force. Fearing a global issue, the JSA intervened, and Adam was able to single-handedly knock down the team, softening them up for the majority of his team.
2. Hawkman
Hawkman had acquired charge of the JSA when they agreed to take on Black Adam since his previous incarnations had given him knowledge in situations like this that current JSA head Mister Terrific lacked, and he had also worked with Black Adam in a previous life. After a brief thrashing of the rest of the group, he targeted Hawkman and unleashed his rage on him, smashing every cell in his body.
1. Shazam
Related: Dwayne Johnson Has "Envisioned" Black Adam's Crossover With Henry Cavill's Superman
For a long time, Shazam and Black Adam have been at odds with each other. They are nearly equal in strength, as they are both boosted by the magician Shazam. The most significant variation in the level of power is that Shazam occasionally shares his abilities with other Shazam Family members. Over the years, their conflicts have been tremendous, and there have been occasions when Shazam has received the worst of it. He'd always return back, but he'd suffered a lot of damage from his arch-nemesis.
Thanks for your feedback!