Tom Holland and Zendaya are obviously one of the most adored couples in the Hollywood industry. Their on-screen love relationship made their off-screen presence quite bothersome due to the extreme media attention they were a part of. After the duo denied their relationship rumors for quite a while, it eventually got exposed to the world.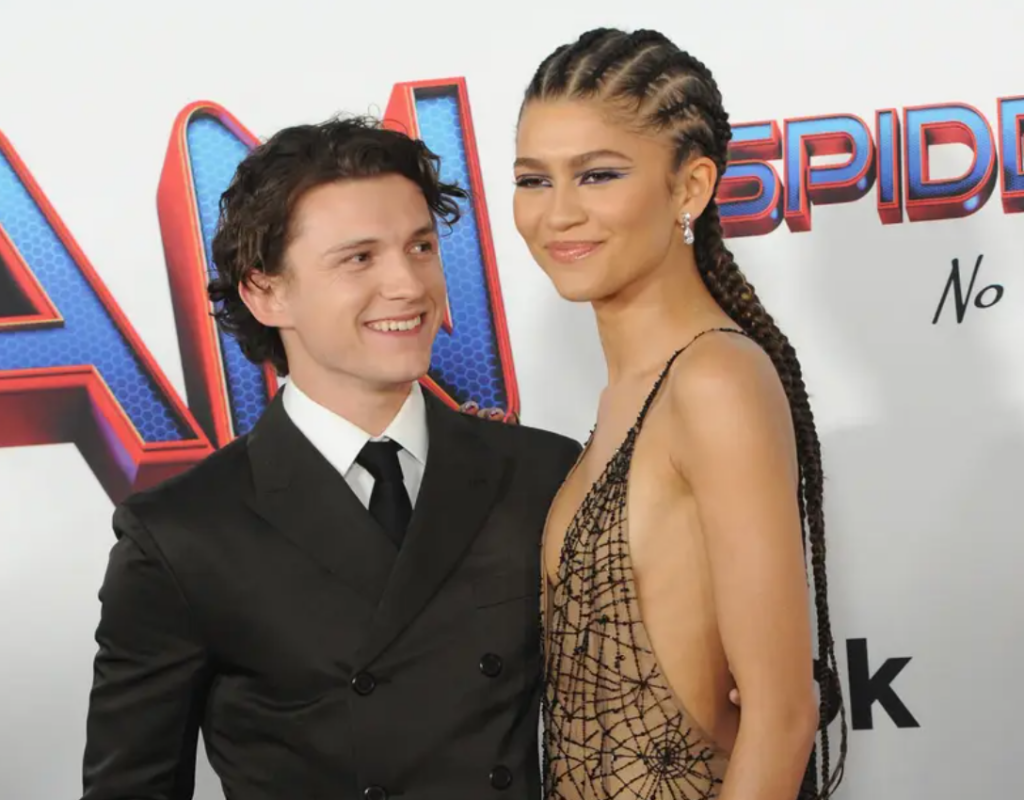 Also Read: Zendaya's Mom Claire Stoermer Seemingly Debunks Tom Holland-Zendaya Engagement Rumors
Though they always garner attention, a particular photograph of the actor was much discussed especially among the fan community even before he was romantically involved with the actress.
Tom Holland Tagged Zendaya on His Manhood on Instagram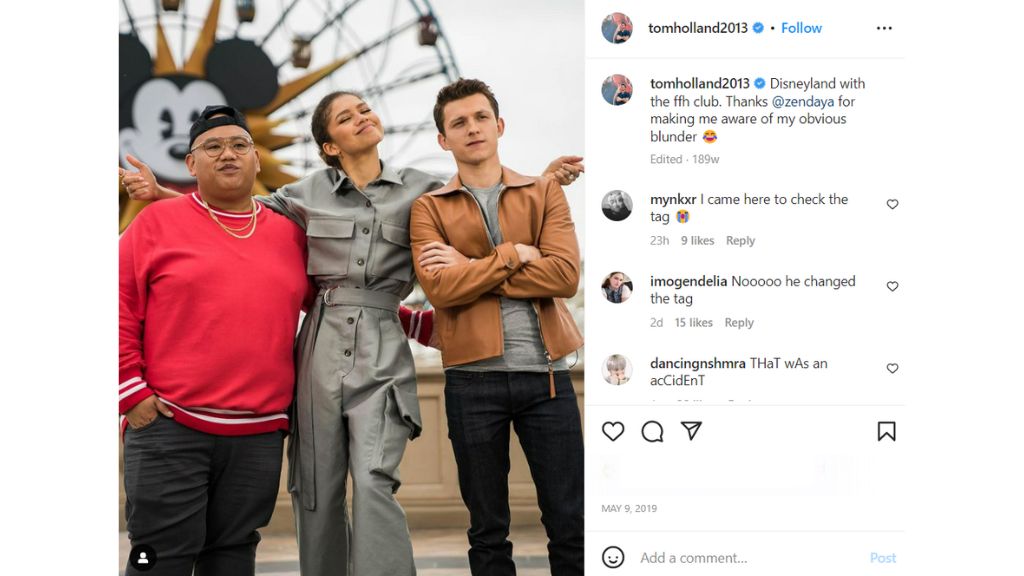 Also Read: Zendaya Becomes 1st Black Woman To Win 'Outstanding Lead Actress in a Drama Series' Emmy Twice
Back in 2019, the Marvel Cinematic Universe (MCU) star, Tom Holland uploaded a picture of his co-stars, Jacob Batalon and Zendaya from his solo project Spider-Man movies. While the picture was very pretty which fully displayed the on-screen chemistry of him with his co-stars, his tag of the female lead was what caused the unrest.
In the picture, he tagged the actress on his crotch. In one of his interviews, the Spider-Man friend's trio made an appearance to promote their then-latest film, Spider-Man: Far From Home where the interviewer confronted the actor with his Instagram upload.
On recalling the post, their reactions were hard to pass by as the friendly neighborhood Spider-Man actor got too flustered and shared that it was just an accident. Batalona and Zendaya's expressions were more teasing ones before the actress shared called the app stupid.
Well, it was indeed a mistake with Holland later on fixing the tag in the correct place.
A Brief Note on Tom Holland and Zendaya's Relationship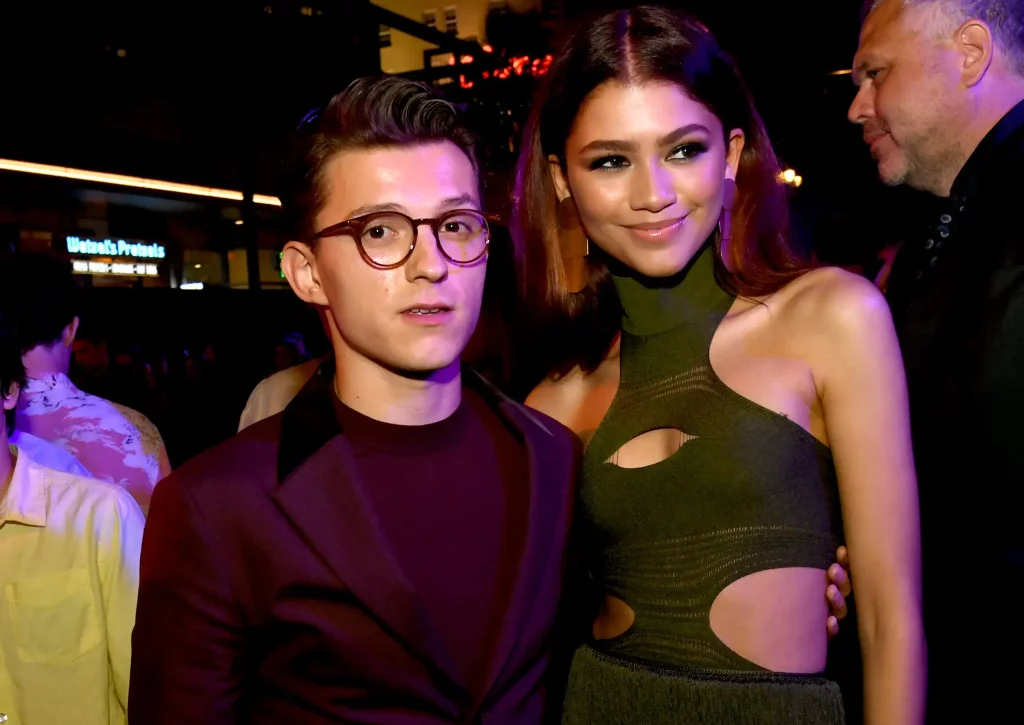 Also Read: As Celebrity Private Jet Emissions Controversy Rages on, Tom Holland Takes 4400 Mile Commercial Flight To Budapest To Meet Zendaya, Was Reportedly Knitting to Pass Time
The lovebirds' relationship went public when they were spotted kissing in a car. The co-stars-turned-couple took another couple step when they attended a wedding together in August of that year. In November, the actor opened up about his relationship with the actress who wanted to be in a low-key relationship though his desires were unfulfilled.
"One of the downsides of our fame is that privacy isn't really in our control anymore, and a moment that you think is between two people that love each other very much is now a moment that is shared with the entire world."
For a while, there had been rumors circulating that the couple is getting engaged. Though MJ portraying the actress's mother addressed the rumors by stating it a "clickbait," it is still not enough to make fans convinced about the ongoing sparks.
As per recent reports, they are now "in settling-down mode" however nothing is confirmed as of yet.
Source: Youtube