Today MCU'S Guardians of the Galaxy turned six years old. On this Joyful occasion director and writer of the movie James Gunn uploaded some old snaps of cast and crew members in twitter account captioning "Guardians of the Galaxy Vol 1 opened six years ago today. Wow".
Because MCU fans were fascinated with solo and pre-established heroes, there weren't many expectations Before its release date, but the box office collections proved everyone wrong. The film turned out to be a big hit with an extensive box office collection of 772.8 million dollars!


The film takes you more than three-decade back with the story of a boy peter Quill (star-lord) who was kidnapped by a group of aliens following his mother's death in 1988. The aliens are smugglers (also known as Ravengers) who works for Yondu Udonta. The boy met many friends and foes in the journey along with his companions Gamora (daughter of Thanos), the angry Darx the destroyer, Groot a super talented tree-like organism native of planet X and rocket raccoon and a genetically engineered raccoon who addresses himself as Rocket. The team was on the journey to save the Universe from the villain Ronan, the Accuser who wanted to conquer the Universe with the help of the orb stone, which is one of the six infinity stones.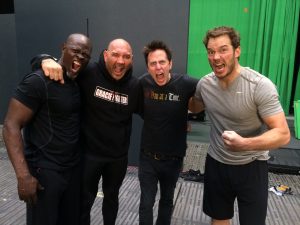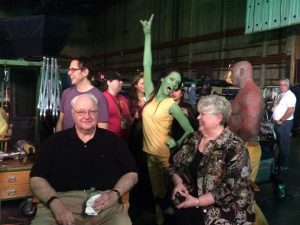 From these photos, it seems that they are quite happy and living good old pre COVID- 19 days.
The second volume was also directed and written by James Gunn, but it didn't live up to the mark as of its precursor. Unfortunately, he was fired by the production house of the franchise Walt Disney co. Due to various unpleasing tweets which he made years back got resurfaced. After this incident, he was hired immediately hired by DC for the movie Suicide, which is scheduled to be released in August 2021. Soon Disney felt the importance of James Gunn, and Disney cordially rehired him for the sequel guardians of the galaxy season 3. The film is expected to start its production in February 2021, but until now, there is no concrete information regarding this.
Thanks for your feedback!