Warning! Spoilers for The Death of Doctor Strange: Strange Academy #1 
Marvel Comics – Doctor Strange's death continues to have an influence on the Marvel Universe, as Strange Academy has decided to cancel all classes after learning that its founder has been slain. Classes at Marvel's Hogwarts are cancelled as Doctor Voodoo notifies the student population that the greatest magic user (and a hero most of them look up to) was killed, according to a new preview for The Death of Doctor Strange: Strange Academy #1.
The Consequences That Follow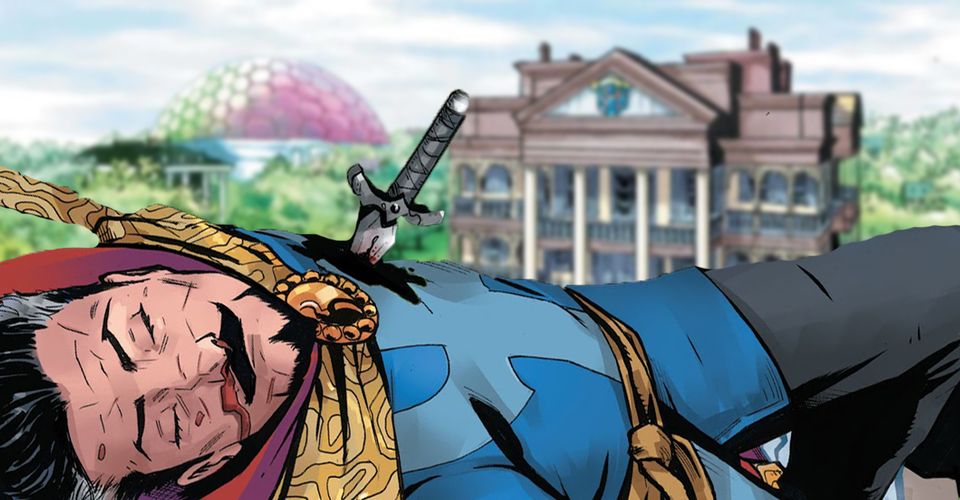 Death of the Sorcerer Supreme has had terrible consequences for the Marvel Universe, as the magical protective barrier that surrounded Earth vanished after he died, allowing a slew of supernatural enemies to invade his kingdom. The Three Mothers are among them, a fearsome collection of criminals so powerful that they recently embarrassed the Avengers on their own turf. A temporal residue of Doctor Strange arrives in his place to solve his own murder. As it happens, Marvel has just announced that Doctor Strange's school would be closed for the time being.
The plot goes back to Doctor Strange supporting the Enchantress against a threat to her children in a new preview for The Death of Doctor Strange: Strange Academy #1 by Skottie Young, Mike del Mundo, Marco D'Alfonso, and VC's Clayton Cowles (H/T Multiversity). Meanwhile, news of Doctor Strange's death reaches the brightest young sorcerers from around the Marvel Universe.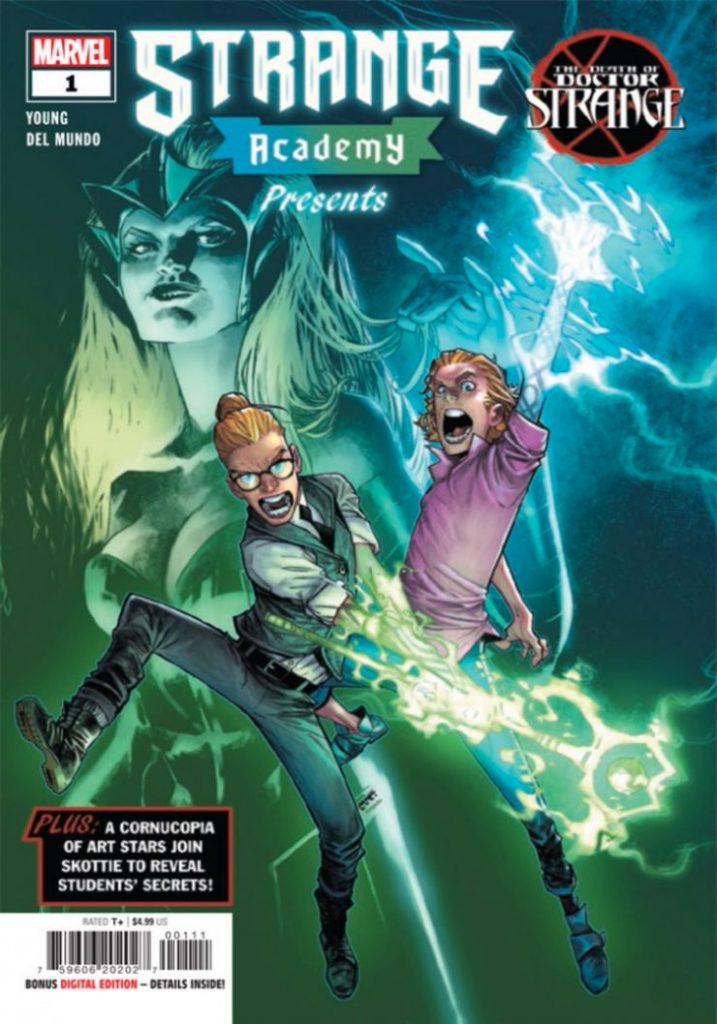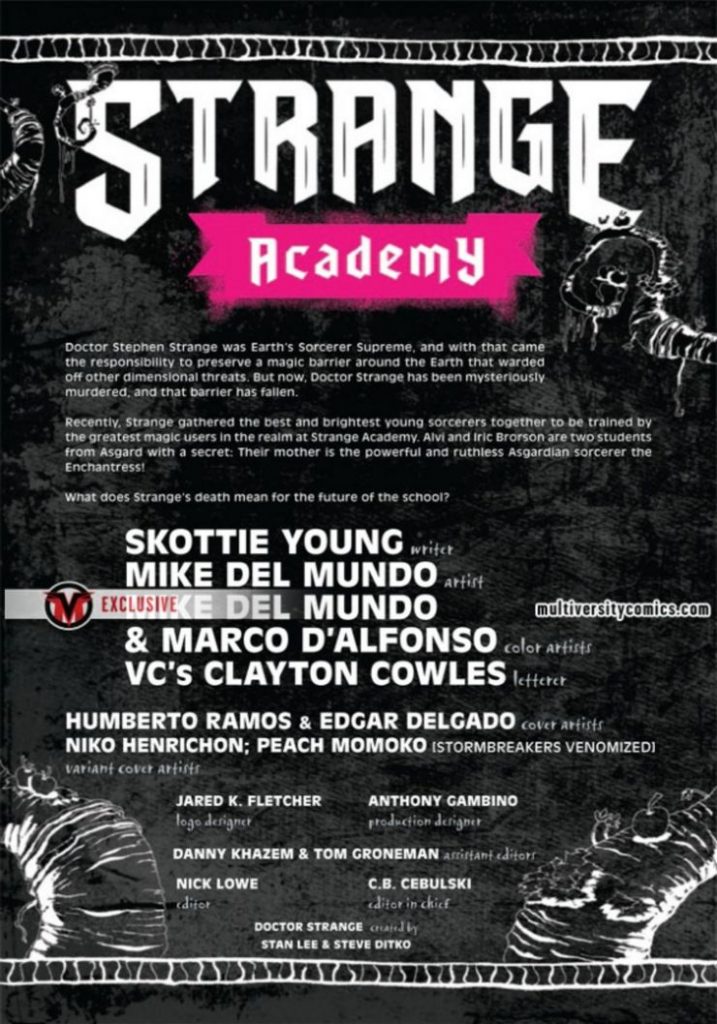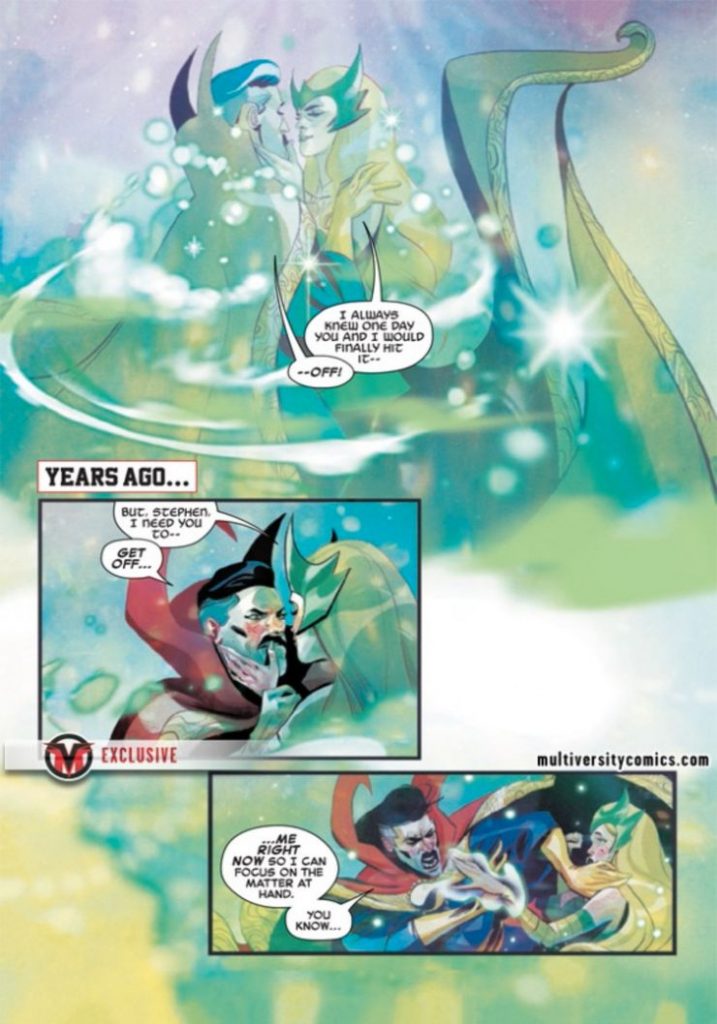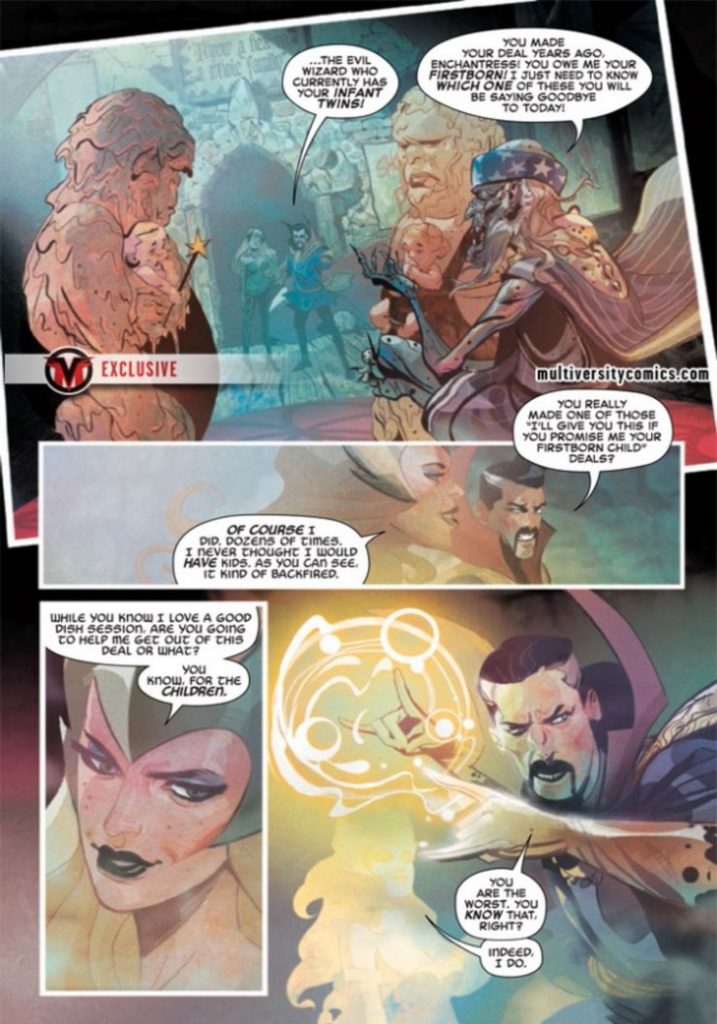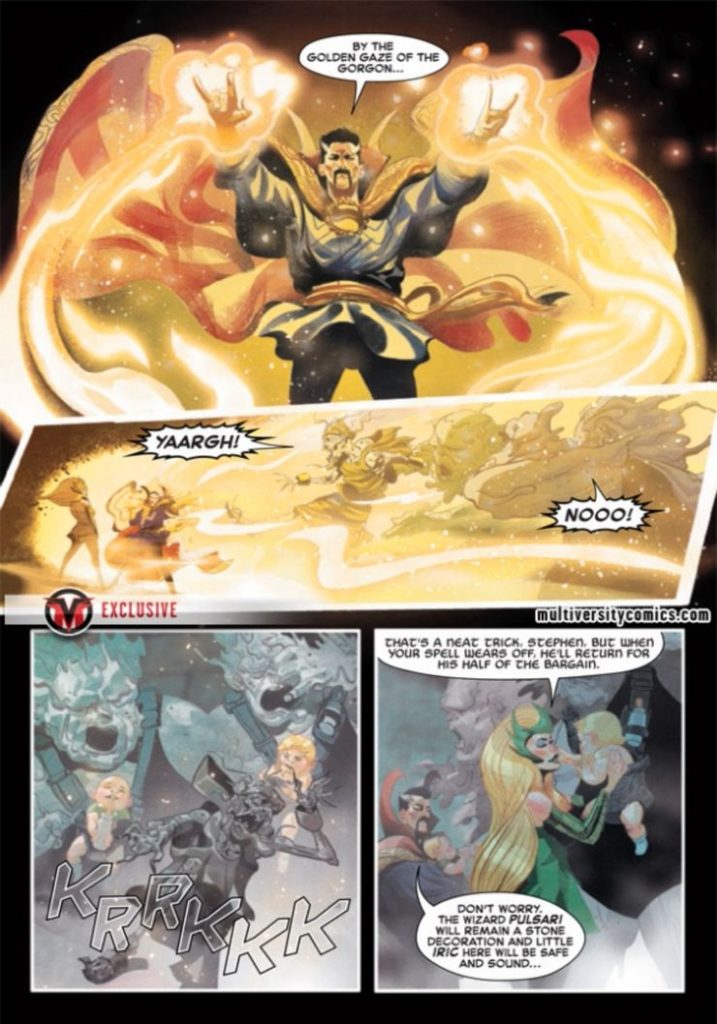 Doctor Voodoo informs the pupils that what they have heard is correct, and that Doctor Strange is no longer alive. He informs the pupils right away that the death of the Sorcerer Supreme will have far-reaching consequences in "every dimension, realm, and plane of existence." To ensure the safety of his students, he informs Strange Academy students that lessons will be postponed until further notice. Instead of learning magic at Marvel's Hogwarts, the children will be taken home for an unknown period of time until Doctor Voodoo and the teachers figure out what to do.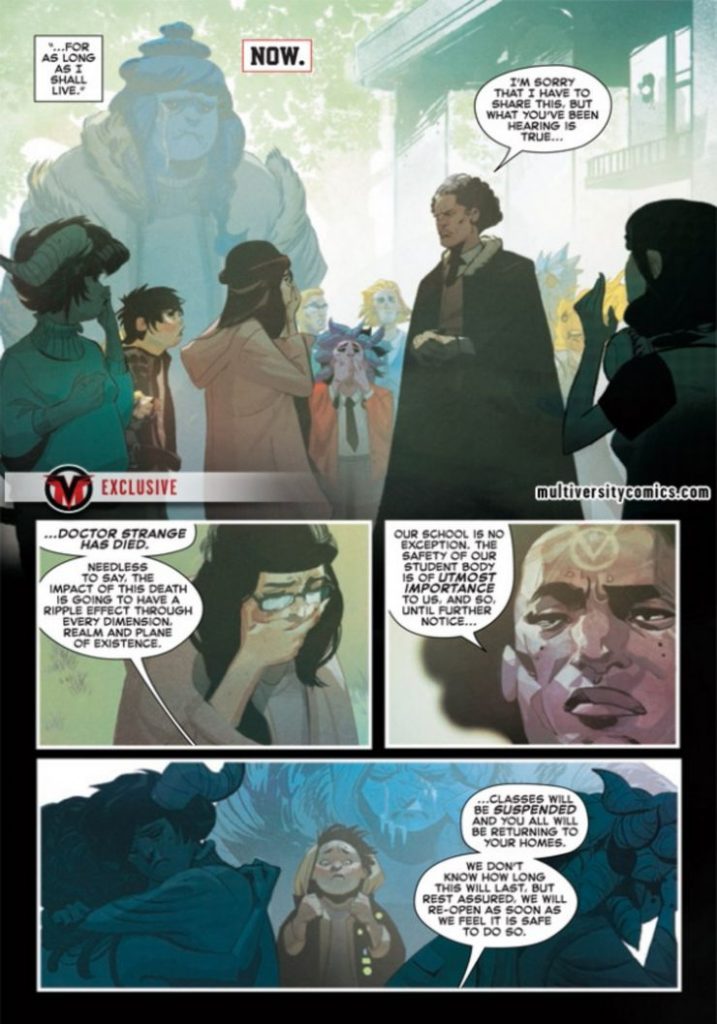 For the time being, shutting down Strange Academy may appear to be a hasty choice, but it isn't. With Doctor Strange no longer alive, no one knows what kind of magical threats might strike the school, attempting to kill or influence the next generation of magic users. If someone in the Marvel Universe is murdering sorcerers, the pupils could be in grave danger. The Marvel version of Hogwarts will eventually resume, but for the time being, students being taken home keeps everyone safe. On November 3rd, The Death of Doctor Strange: Strange Academy #1 will be available at comic book retailers.