Attorney Camille Vasquez has surfaced as the latest suggestion from Johnny Depp supporters in the social media campaign to portray Mera in Aquaman 2. The defamation trial between Depp and his ex-wife Amber Heard ended last week, and the jury will now decide if either party has proven their case unequivocally. Depp had sued Heard for $50 million, stating that false allegations of domestic abuse had defamed him, while Heard counter-sued for $100 million, insisting that she is speaking the truth and that she is the one being defamed.
Depp admirers have been praising the attorney's courtroom talents, believing she did an outstanding job defending the former Pirates of the Caribbean actor. With the trial completed, Vasquez's name is once again trending on social media, with many fans insisting that she should play Mera in Aquaman 2, and some even tweeting a photoshopped image of her in the role.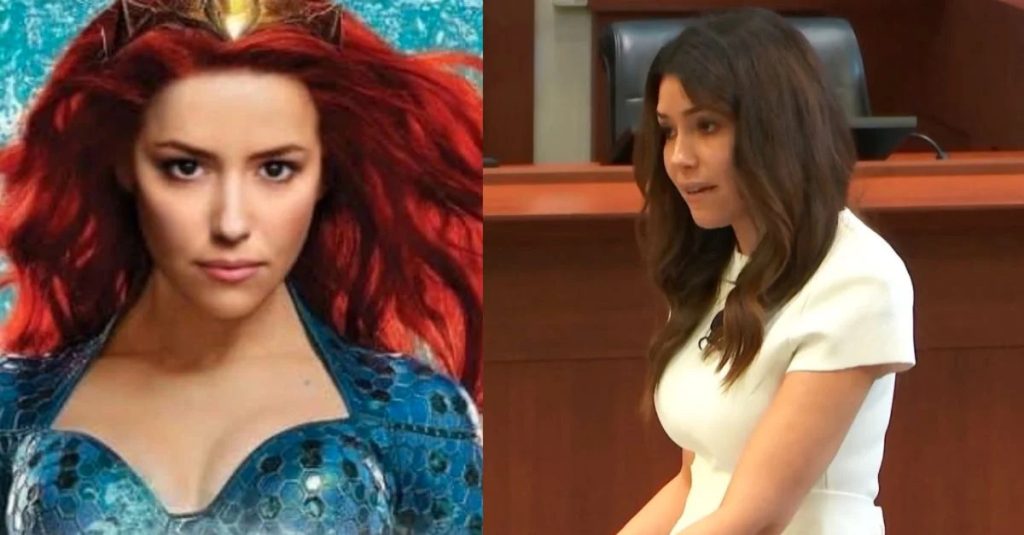 Fans Took To Twitter To Share Pictures Of  Vasquez as Mera in Aquaman 2
Saw this on Facebook…epic!!

Camille as Mera in Aquaman…lol#JusticeForJohnnyDepp pic.twitter.com/GeliFvPpzC

— Jen 🏴‍☠️ ⚔ 🏴‍☠️ (@No_Reason_Jenz) May 29, 2022
Camille as Mera would be awesome!! #CamilleVasquez #AquamanAndTheLostKingdom pic.twitter.com/w3UWjTj2kI

— Wendy Campbell 🏴‍☠️⚓️💜 (@campbedream) May 28, 2022
Just replace Amber Heard with Camille Vasquez for the role of Mera in Aquaman 2 at this point.

— m (@920401) May 26, 2022
The real Aquaman and Mera @ThatUmbrella @TheEmilyDBaker @andysignore @PopcornedPlanet#JusticeForJohnnyDepp#Aquaman #Aquaman2 #CamilleVasquez #JohnnyDepp #JohnnyDeppVsAmberHeard #AmberHeardIsALiar #AmberHeardIsAnAbuser pic.twitter.com/yoJFtBsCQu

— Adam (@Adam71442776) May 29, 2022
Can we recast Mera and give the role to Camille Vasquez? I think everybody would be happy with that #CamilleVasquez #JusticeForJohnnyDeep #Aquaman pic.twitter.com/LFheVVgy5k

— Stevie 7 💮 (@SteviestStevie) May 28, 2022
Can Heard Be Replaced In Aquaman 2?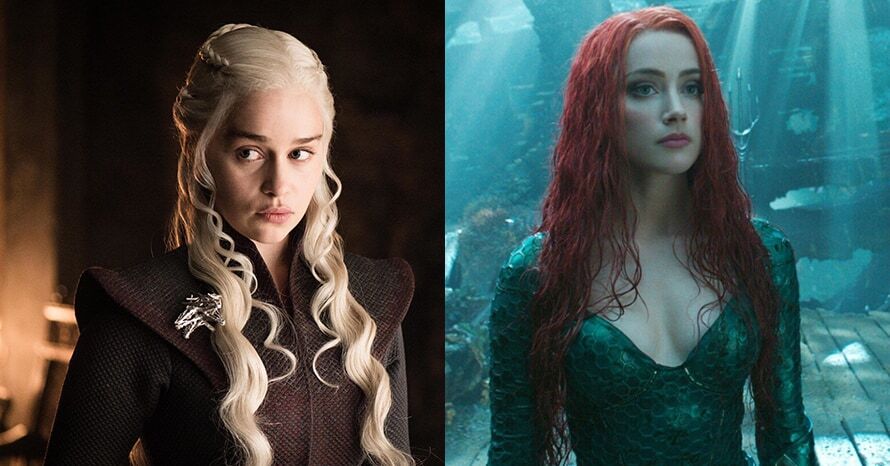 Because Camille Vasquez isn't an actress, there's no reason to suppose she'd be interested in playing Mera in Aquaman 2. Previously, fans had hoped that other well-known actresses would be cast in the role. Emilia Clarke has been mentioned by fans as a possible Mera in the DCEU. Given her demonstrated connection with Momoa from their work on Game of Thrones, many fans believe Clarke would be an ideal substitute. Meanwhile, many more admirers have suggested Blake Lively.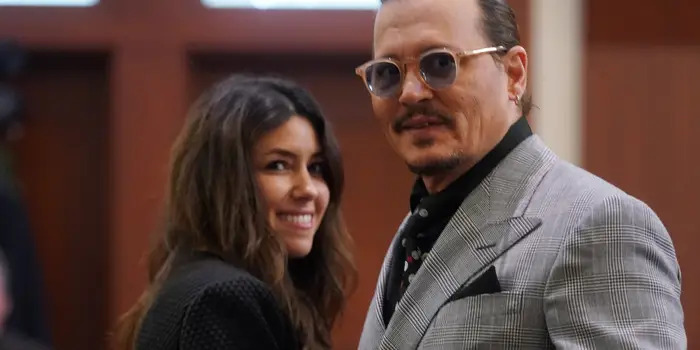 Despite the fact that Aquaman and the Lost Kingdom was postponed until 2023, the film is now complete. Reshoots with a new Mera would be prohibitively expensive, and for that reason, it does not appear probable that this will happen. Mera's involvement was apparently cut from the original script to less than ten minutes, and during her evidence, Heard stated that Mera's presence had been severely reduced from the original draught she'd seen. The actress claimed in court that her part was cut because of defamatory statements made by Depp's legal team, but producer Walter Hamada testified that the remarks had no bearing on Heard's involvement in the movie.
In any event, depending on the outcome of the trial, plans may change. If the jury finds Heard guilty, Warner Bros. may feel obligated to have the actress removed from the movie. On March 17, 2023, Aquaman and the Lost Kingdom will be released in theatres.
Thanks for your feedback!