Marvel's The Eternals has begun shooting with its dazzling cast in United Kingdom. It has Angelina Jolie, Kumail Nanjiani and more as part of the cast. Among them is Games of Thrones alum Richard Madden. He has joined the Marvel Cinematic Universe as Ikaris. Since filming is going on outdoors in public locations so some photographers have succeeded in snapping pictures of Madden in his Ikaris look. Ikaris is one of the most powerful characters in Marvel. Check out the other powerful Marvel characters, who are just too powerful to be in the MCU:
Richard Madden's Ikaris Flies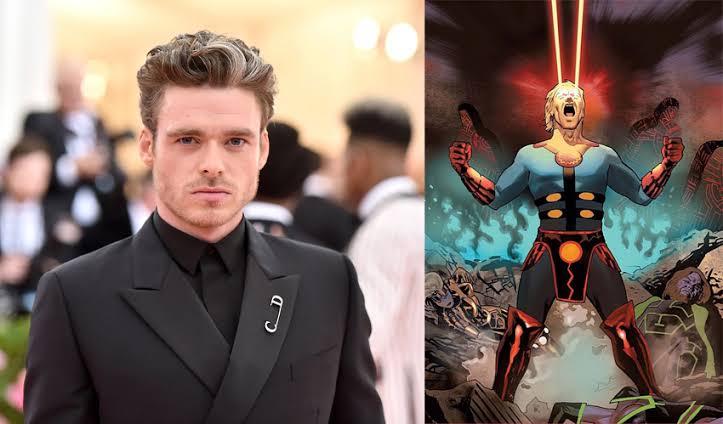 In the photos, Madden's Ikaris can be seen flying. He seems to be arriving in a location or perhaps making his way to the ground. The flight thing is consistent with the powers he has in the comics. But that's not the only power he has. He has several other superhuman abilities as well. For people not well versed with the comics, it might be difficult to separate Ikaris from the other Eternals. But one way of recognizing him is with his clothes. He wears a lot of bright colors although that doesn't seem to be the case here. But this might be because of the lighting in which the photographs were taken. The dark setting could attribute to the dull colours.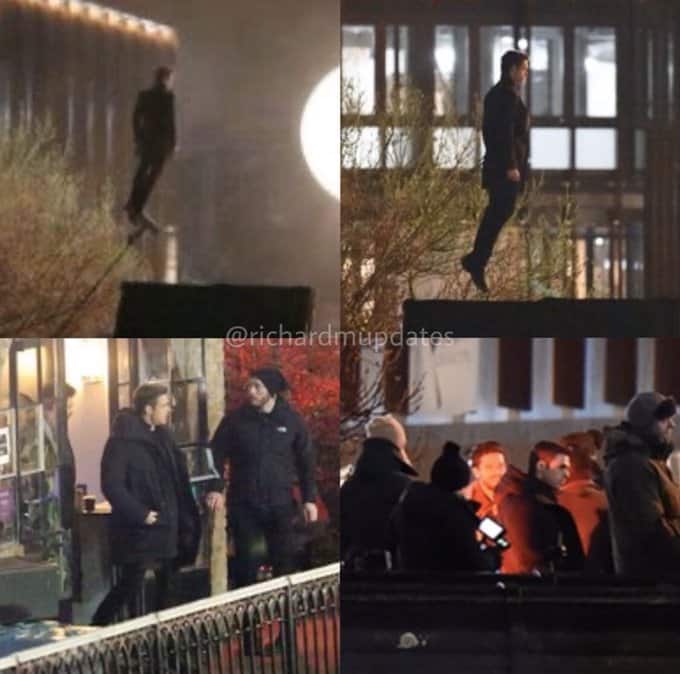 Also the pictures aren't really in HD but it's the first time we are seeing a member of the Eternals cast in their superhero suits. As for what's going on in the photos, it looks like a major action sequence is being shot in London. Check out the tweet below:
https://mobile.twitter.com/EternalsSecrets/status/1220031543869157376
What Is The Eternals About?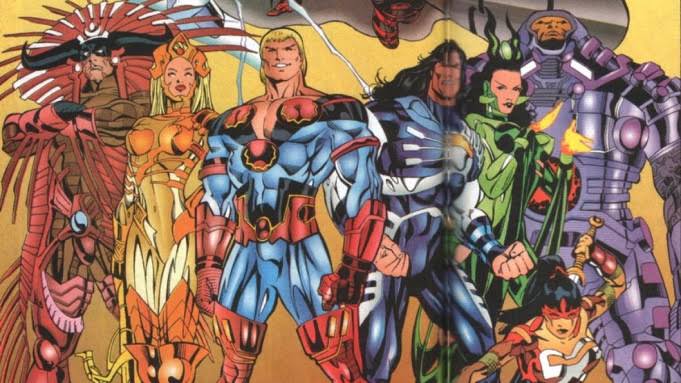 The Eternals features a new team of Super Heroes in the Marvel Cinematic Universe. It's about ancient beings who have been living on Earth in secret for thousands of years. The official synopsis for The Eternals states that:
"Following the events of Avengers: Endgame, an unexpected tragedy forces them out of the shadows to reunite against mankind's most ancient enemy, The Deviants."
It looks so good already and we are saying that just after seeing some set photos! We can barely wait for the movie.
READ MORE: Eternals Will Feature the MCU's First Deaf Superhero
(Source: comicbook.com and winteriscoming.com)