Jennifer Lopez wants her things to be more extravagant! The 53-year-old diva has gone through three marriages, two engagements, and countless relationships before getting settling down with her new husband Ben Affleck this year. Their relationship does count as special not only because they were each other's lovers in the past but also because of the engagement ring she is particularly in love with.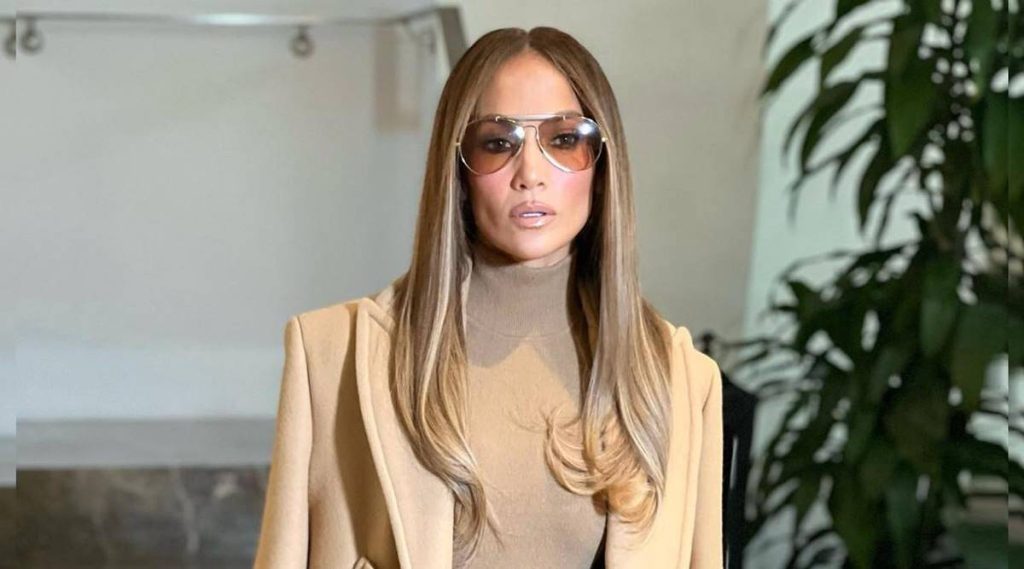 Also Read: Jennifer Lopez Is Busy Showing Off Her 'Mrs' Necklace Amidst Allegations Of JLo's Control Freak Nature Turning Ben Affleck Into Her 'Personal Robot'
The actress is widely known in Hollywood because of her acting talent and her dominating singing career as well. However, her personal life somewhat overshadows her career which is what happened when the news of her marrying the Batman star started to surface online. Back in 2002, Bennifer received major media coverage at that time which somewhat resulted in annulling their relationship. Even though they are now united, their relationship at that time is still discussed especially because of the engagement ring.
Jennifer Lopez's 6.1-Carat First Engagement Ring She Received from Ben Affleck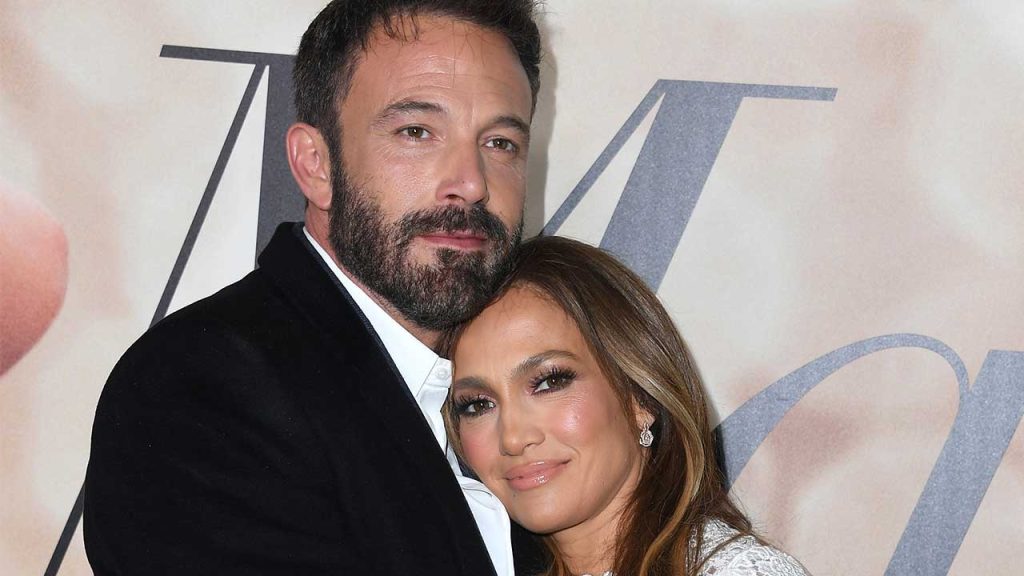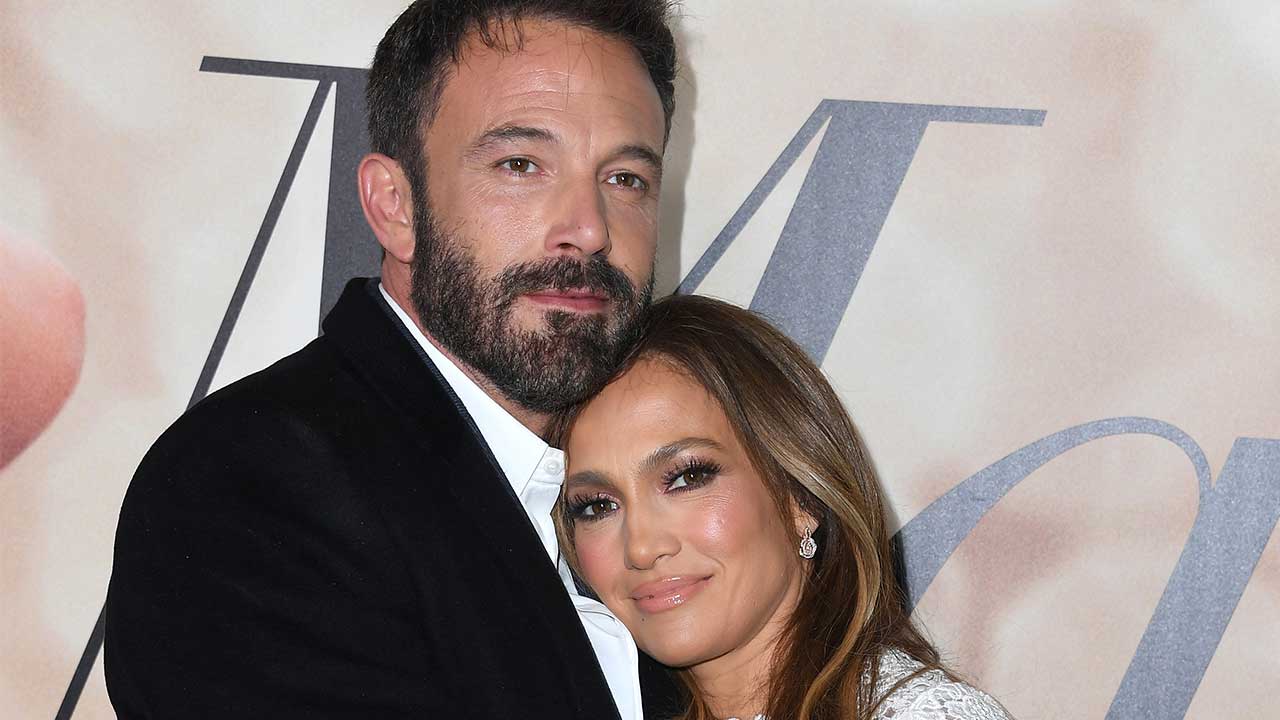 Also Read: Did Jennifer Lopez Put Up a Grand Facade To Fool Everyone Ben Affleck is Happy in New Marriage?
The 53-year-old actress-singer Jennifer Lopez back in 2002 was proposed to by her beau Ben Affleck with a 6.1-carat pink diamond by Harry Winston. The massive diamond reportedly cost $1 million at that time. The pink diamond was cushion-cut with baguette-cut side stones that made it worth its money.
She told Diane Sawyer back at that time, "I looked at the ring, and I was like, 'Oh my God." From the reaction itself, it was crystal clear that the diva was in love with her beau.
"It was just – it's the most magnificent thing," she said bragging about the first engagement ring she received from her then-fiancee Ben Affleck.
Even though their love was highly publicized at that time, they ended up calling off their engagement back in 2004 when they were about to tie the knot.
The Green Diamond Ring She Received From Her Beau Ben Affleck This Year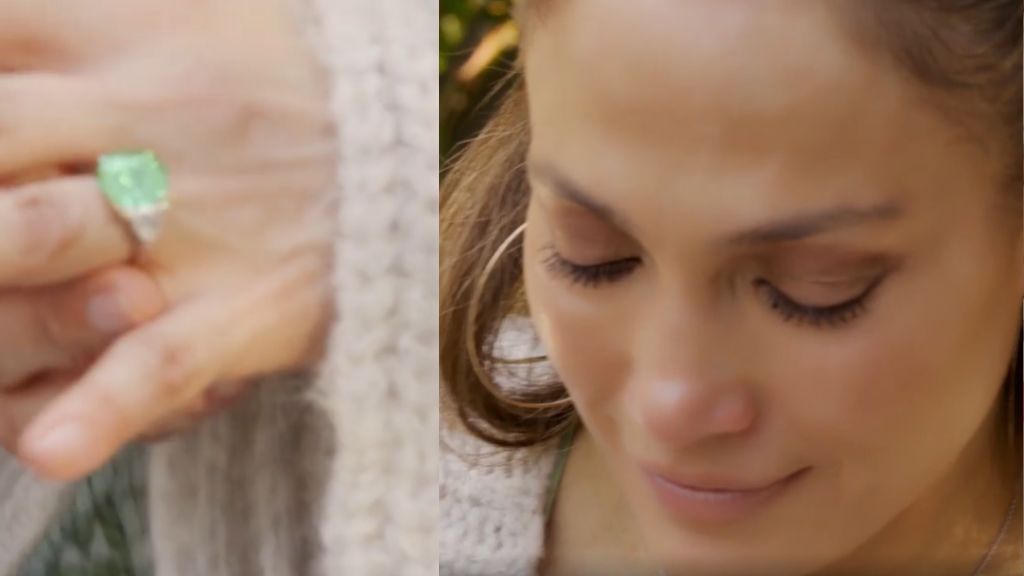 Also Read: Jennifer Lopez Reportedly Keeping Ben Affleck Under a Tight Leash, Claims She's a Total Control Freak Destroying Affleck's Life
Looks like they were meant to be! The couple after breaking off their ties rekindled their relationship last year. Back in April this year, she revealed her engagement with her beau again and this time, her engagement ring has gone an upgrade.
She was proposed to by the Gone Girl actor earlier this year with an 8.5-carat green engagement ring. The natural green diamond center stone is extremely rare and is estimated to have cost between $3 million to $10 million.
That diamond was sourced by Ilan Portugali of Beverly Hills Diamonds.
That green engagement ring holds a special meaning in JLo's heart especially because green is her lucky color. In a past newsletter, she even revealed that there were many moments in her life "when amazing things happened" as she was wearing green.
The duo finally tied the knot twice this year in a private ceremony at Affleck's estate in Riceboro, Georgia before exchanging their vows in July.
Source: VogueUK