We have a new trailer from Spider-Man: No Way Home and it has started giving fans on Twitter major flashbacks from Andrew Garfield's Amazing Spider-Man where Gwen Stacy falls off the roof. Marvel Comics sees Gwen Stacy as Peter's first romantic love before she dies at the hands of the Green Goblin. The character debuted on the big screen in 2012's The Amazing Spider-Man and was played by Emma Stone, who also went on to reprise her role in the sequel that hit the theaters in 2014.
MJ's Scene In The Trailer Reminds Fans Of The Amazing Spider-Man 2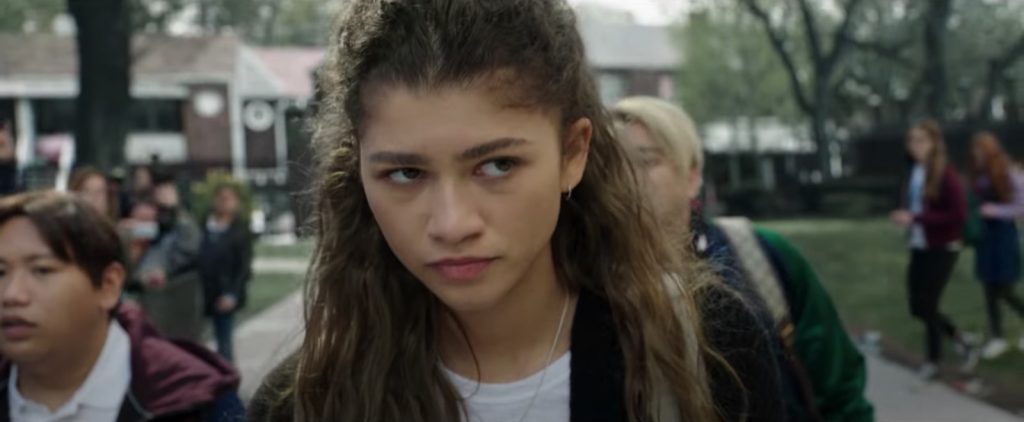 The Spider-Man suit is now worn by Tom Holland since the character was brought by the MCU in 2016. Holland's Spider-Man made its debut in 2016's Captain America: Civil War. Ever since, we have seen two Spidey films that were major box office hits, namely, Spider-Man: Homecoming and Spider-Man: Far From Home, which came two years back. While the third installment is set to hit the theaters on December 17 this year, it stars most Marvel mainstays like Jon Favreau, Zendaya, Marisa Tomei, and Benedict Cumberbatch as Doctor Strange. No Way Home will also bring back some of the most iconic Spidey villains that fans have previously seen onscreen like Jamie Foxx's Electro, Willem Dafoe's Green Goblin, and of course, Molina's Doc Ock.
After No Way Home released its anticipated second trailer, fans could not get their attention away from one of the scenes which reminds them of Gwen Stacy's final moments in 2014's The Amazing Spider-Man 2. This resulted in Gwen quickly trending on Twitter as fans went on to compare the two scenes in the films. The scene that we're talking about here takes place at the end of the trailer where MJ can be seen falling from a skyscraper while Holland's Spidey is seen reaching out to her. Among the trending tweets and comments, one user pointed out that it could be Garfield's Spider-Man saving MJ as he failed to save Gwen in almost the same scenario in his own film.
Here are some interesting fan comments:
The night Gwen Stacy died, adapted in TASM & referenced in the MCU #NoWayHome pic.twitter.com/f5HL45wQyj

— Spideys News (@spideysnews) November 17, 2021
THIS HAS TO BE FORESHADOWING THAT ANDREW'S SPIDEY WILL COME TO SAVE MJ, SINCE HE COULDNT SAVE GWEN #NoWayHome https://t.co/0zUwz70O87

— faz (@buckyssteven) November 17, 2021
THE MJ AND GWEN STACY DEATH PARALLELS??? MARVEL WHEN I CATCH YOU #NOWAYHOME #NOWAYHOMETRAILER pic.twitter.com/DEXyMlp1bw

— auti (@thisiskick) November 17, 2021
NO, NOT THE GWEN FALL PART 2 #NoWayHome pic.twitter.com/Hk11aZFdTO

— future_of_mcu (@Future_of_Mcu) November 17, 2021
It has been long in rumors that No Way Home would be featuring both, Tobey Maguire and Andrew Garfield, who happen to be the two actors who have played the previous versions of the superhero in the franchise.
While the trio's appearance hasn't been confirmed yet, the forthcoming Spider-Man film has enough references from previous films to keep fans hooked. No Way Home will start from where Far From Home left us – which ended with Jake Gyllenhaal's Mysterio exposing Peter's Spider-Man identity to everyone. In No Way Home, Peter asks for Doctor Strange's help in restoring his secret identity but the spell breaks open a multiverse, inviting "unwanted guests."
Spider-Man: No Way Home Releases On December 17th
This plot will allow the MCU in revisiting the whole Spider-Man universe into a thrilling experience. While both earlier iterations of Spider-Men, Andrew and Tobey, have denied any involvement in the film, the latest trailer reveals that at least five old villains are back which suggests the involvement of more heroes. For sure, this will get fans nostalgic who have been Spider-Man franchise fans since Sam Raimi's Spider-Man trilogy. Whatever the case might be, this will be nostalgic for all Marvel and more importantly, die-hard Spider-Man fans.