Nintendo and Team Ninja have revealed a brand-new Marvel Ultimate Alliance 3 gameplay video which shows off a little bit of the upcoming Nintendo Switch exclusive in action. But what's interesting here is that it shows off one of the game's 27 playable characters: Hawkeye. While the new gameplay video is a little bit on the shorter side but it does offer us a raw look at some of Hawkeye's gaemplay abilities and style, both of which look really fun to use.
Who Is Hawkeye/Clint Barton?
Clink "Hawkeye" Barton made his Marvel debut back in 1964 via issue 57 of Tales of Suspense. He was raised by an abusive father and had a rough childhood which caused him to run away. But eventually he came across a travelling circus and joined them. It was there that he learnt the basics of bow and sword skills and later on, he became a carnie star. But after seeing Iron Man, he decided to use his skills to fight crime rather than simply entertain people. Eventually, Hawkeye joined the Avengers.
Also Read: Robert Downey Jr. Shares BTS Video From The Set Of Avengers: Endgame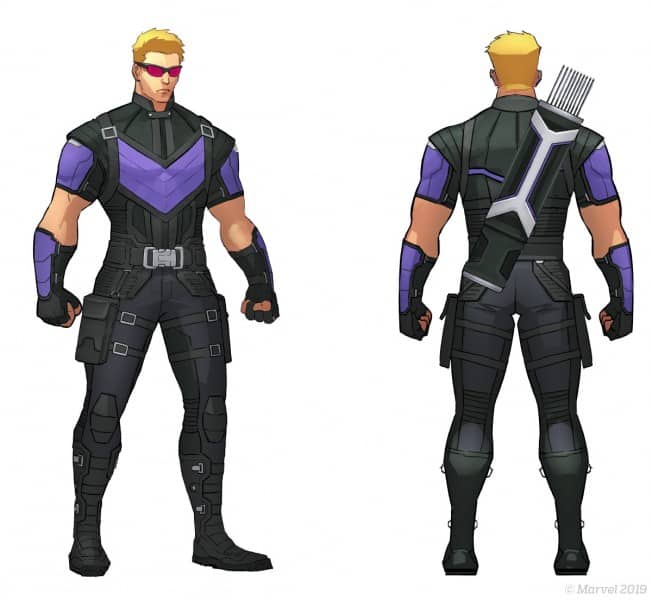 Hawkeye is unrivaled in archery and he is also in the best of shapes. Let's not forget his eyesight which is ungodly and what allows him to thread the needle so often.
What Powers Does He Have In Marvel Ultimate Alliance 3?
Hawkeye's gameplay abilities are bombastic as well. He comes packing lots of special types of arrows which includes explosive and electric arrows. He can shoot these arrows in a variety of ways and this includes making arrows rain from heaven or firing off multiple ones in a scattershot style.
Hawkeye is very flexible in combat but he isn't very strong. He works better as a support character rather than someone who would lead the charge.
Marvel Ultimate Alliance 3: The Black Order will be releasing on July 19 via the Nintendo Switch only.
(Source: comicbook.com and polygon.com)