Taylor Swift and Harry Styles's short-lived romance was one of the many relationships Swift wrote a song about. The Lover singer started dating the former member of One Direction in 2012, and in 2013 they decided to call it quits. Recently, Swift and Styles's relationship topic was ignited once again after the Our Song singer stood up for the As It Was singer at the Grammy Awards, where Styles was heckled by the crowd.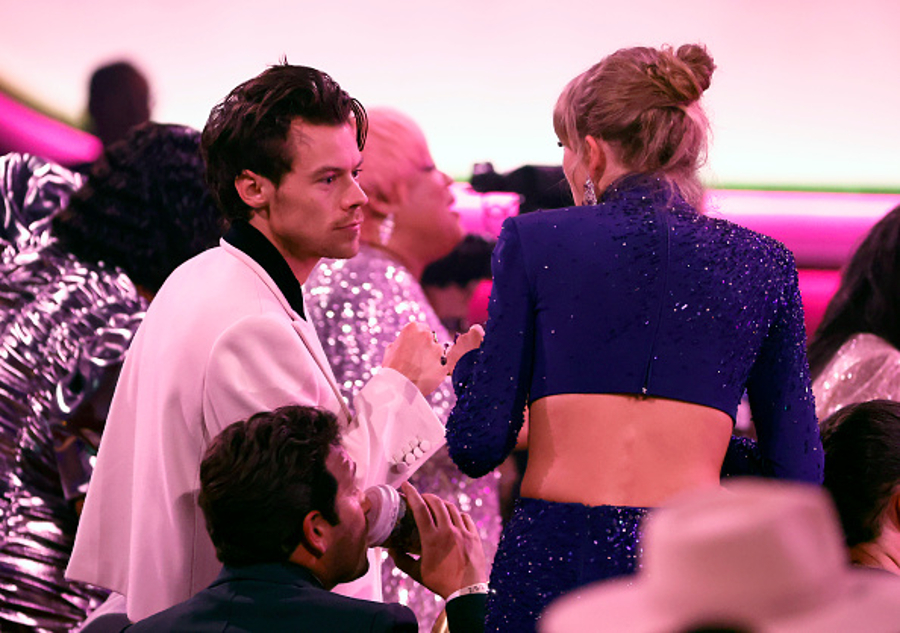 Even though their romance was brief and did not last long, the beginning of this relationship was very dramatic and romantic. 
Read More: Taylor Swift Unfazed By Joe Alwyn Breakup, Makes Triumphant Stage Appearance: "We've A Lot To Catch Up On"
Harry Styles carried Taylor Swift on his shoulder at

 X Factor

 rehearsals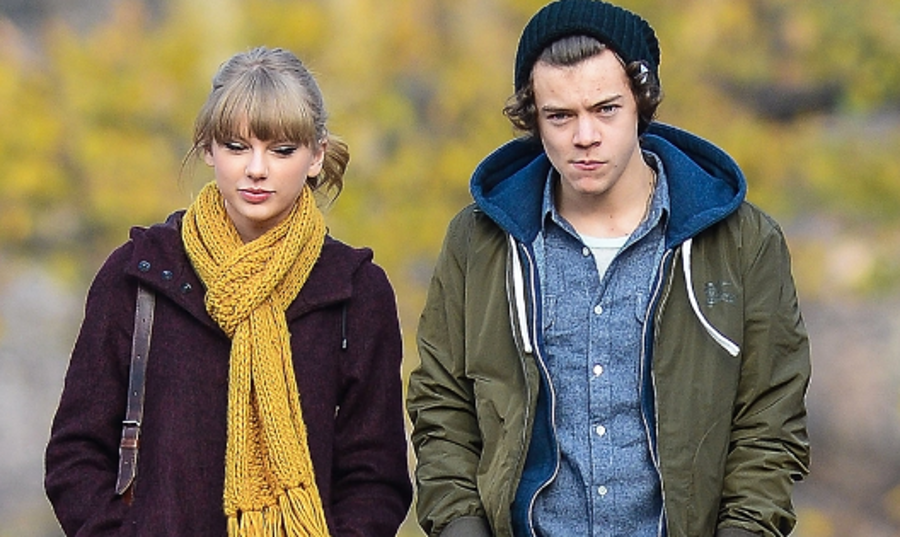 Taylor Swift and Harry Styles first met at the Kid Choice Awards in 2012, but it was a casual meeting on stage. Swift was seen grooving with her bestie Selena Gomez to the One Direction song What Makes You Beautiful. The romance between Styles and the Love Story singer ignited on the rehearsal sets of X Factor where both performers were rehearsing for their performance. When Swift was on stage, Styles saw her and smiled, and she smiled back. A source present there said,
"He was smiling at her while she rehearsed. When she was done he jumped up on stage, picked her up, put her over his shoulder, and carried her off stage. The whole crew was really surprised."
The Karma singer and the former One Direction member were reportedly talking and laughing about it when Styles picked up Swift and carried her off the stage. They were soon spotted together in Central Park, and photos of them walking hand in hand went viral. Their relationship was confirmed after they were pictured together. Reportedly, Swift wrote the songs Style and Out of the Woods about the British Singer.
Read More: Harry Styles Narrowly Escapes Olivia Wilde After Caught Kissing Her Close Friend Emily Ratajkowski In Public
Harry Styles describes his relationship with Taylor Swift as Hard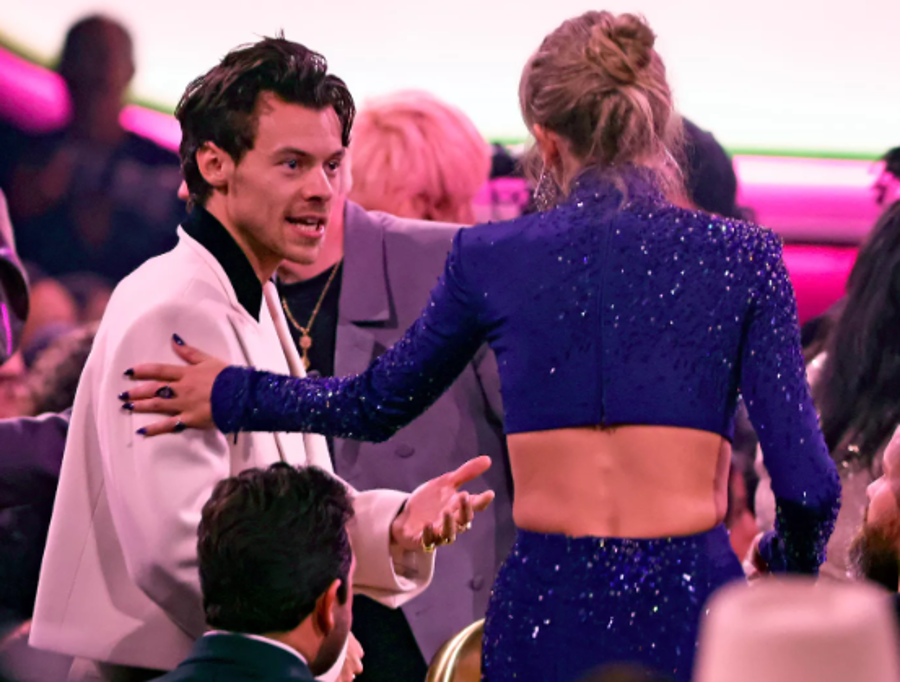 After few years of their breakup, in 2017, Styles spoke about his relationship with Swift. He talked about the pictures with Swift where they were captured at Central Park. In the interview, Styles discussed his former lover for the first time. While talking about the pictures with Swift and their relationship, Styles said, 
"When I see photos from that day. I think: Relationships are hard, at any age. And adding in that you don't really understand exactly how it works when you're 18, trying to navigate all that stuff didn't make it easier." 
He further added,
"I mean, you're a little bit awkward, to begin with. You're on a date with someone you really like. It should be that simple, right? It was a learning experience for sure. But at the heart of it – I just wanted it to be a normal date."
Read More: "How Misogynistic And Pathetic Of Cannon To Suggest This": Nick Cannon Joking About Having A Baby With Taylor Swift Makes Her Fans Furious
When Styles was asked how he felt when Swift wrote a song about him on The Howard Stern Show, the singer said it is flattering, as a person spent their time creating a song. Styles and Swift's reunion at the 2023 Grammy's was a sight for sore eyes for all their fans. The Lavender Haze singer is making headlines yet again for her breakup with Joe Alwyn, and Styles' pictures kissing Emily Ratajkowski in Japan too have gone viral. 
Source: PEOPLE