Marvel Phase Four has already begun and seen the start of the Multiverse that will only keep expanding. This means there are higher chances of several Marvel characters coming back on our screen. If reports from Comicbook.com are to be believed, Idris Elba's Heimdall can make a return to the MCU.
Idris Elba sat down with Brandon Davis from Comicbook.com and spilled some beans on how his Marvel character Heimdall can make a comeback in the future in Marvel Multiverse. He said that Heimdall only 'seemingly' died in Avengers: Infinity War.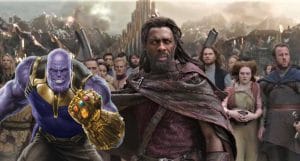 While talking to Entertainment Tonight during the promotion of The Suicide Squad, Elba said 'everything is possible' hinting at bringing back the character.
The possibility of Heimdall coming back to MCU increased when Idris Elba was spotted partying with the cast members of the upcoming Marvel movie Thor: Love and Thunder in Australia. This has certainly increased the chances of Heimdall returning to MCU. This also aligns with the latest tweet from Taika Waititi saying, 'craziest film ever'.
In an Instagram post in June, the director shared, "And that's a wrap on Thor: Love and Thunder". "Sometimes two people come together to inspire the world and change the cinematic landscape forever. And then there's me and [Chris Hemsworth] who are too cool to care about anything except making movies that bring people absolute joy. Ok I don't look cool I know that."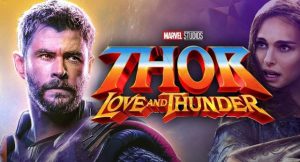 The filmmaker also shared, "This film is the craziest thing I've ever done and I'm honoured to bust my ass and have a nervous breakdown so you can all see it in May 2022."
Taika Waititi also called the next Thor installment 'bigger, bolder, better' as compared to its previous movies.
In 2019, Taika Waititi shared with Entertainment Weekly about the next installment of Thor. He said the movie will see the superhero and other characters embarking on a new adventure. The whole premise will make the movie bigger, bolder, ad better.
These hints certainly increase the speculation of Idris Elba's Heimdall return on big screens.  Thor: Love and Thunder will release on May 6, 2022.