As Buckingham Palace grapples with a racism incident and the Prince and Princess of Wales visit the US, an emotional trailer teaser for the Duke and Duchess' upcoming Netflix documentary Harry & Meghan was released yesterday. The Duke and Duchess of Sussex, Prince Harry and Meghan Markle, are about to unveil their love story and subsequent retirement from royal life.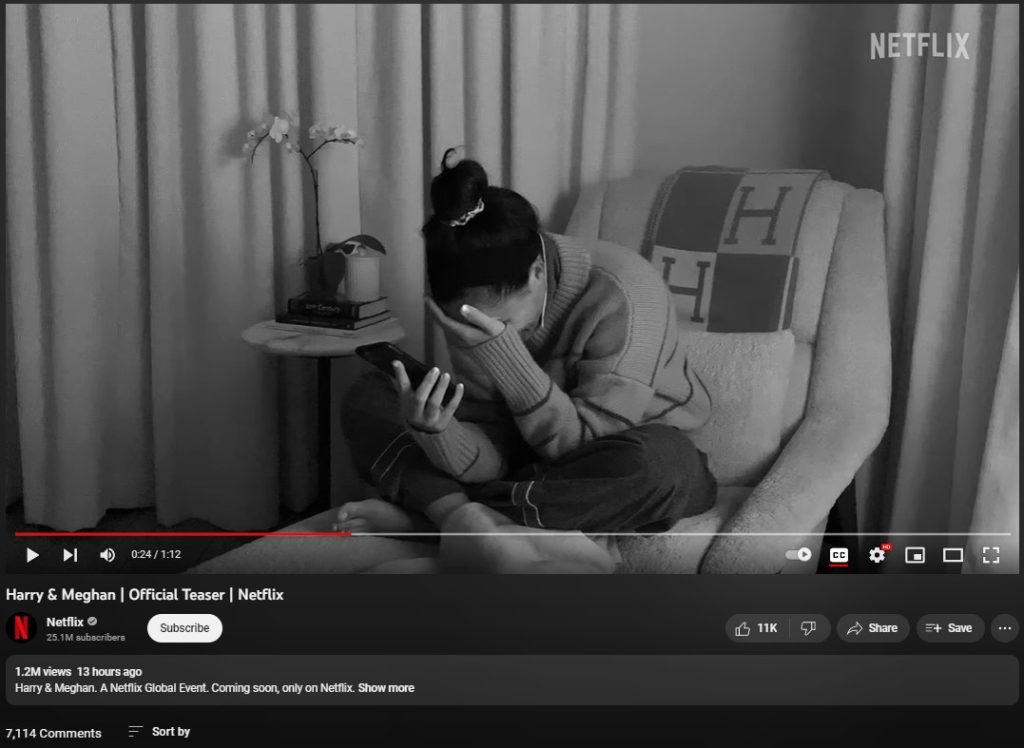 On Thursday, Netflix released a first-look trailer for its much-anticipated documentary series, which had been under wraps for months. In 13 hours, over 1.2 million people watched Meghan Markle and Prince Harry's Netflix documentary teaser, and over 11K people liked it.
Furthermore, people are wondering why Netflix kept the comment sections open for the teaser. More than 7K people have shown interest in the comments while expecting that comments can be turned off at any time for their security. Most comments mock the Duke and Duchess of Sussex and reveal what people think of the couple. Also, one of the most talked-about points in the comment is the picture of Meghan Markle crying on the chair in front of her Hermes blanket.
Also Read: 'Meghan Markle could very possibly be CIA': Crazy Conspiracy Theory Convinces Internet – Claims Duchess of Sussex Infiltrated British Royal Family To Sow Seeds of Discord
Netflix Releases Teaser For The Harry & Meghan Documentary
A 1-minute and 12-second teaser shows Prince Harry and Meghan Markle exchanging previously unseen intimate pictures, with one scene showing Harry tilting his head back as Markle wipes away her tears with both hands. Also, in one scene, the Duchess of Sussex is shown crying in front of her Hermes blanket, which has created excellent attention; and brief footage of the Duke and Duchess of Sussex's new life in California.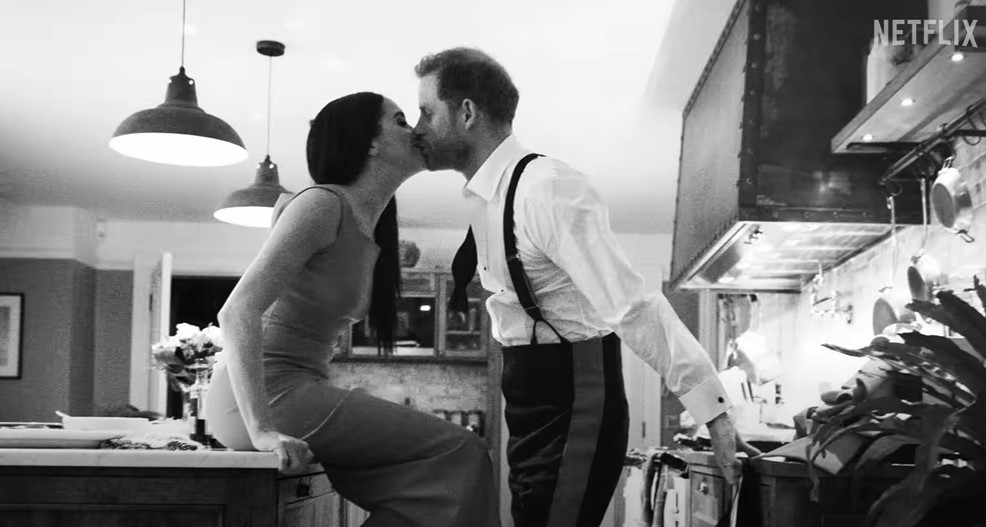 This docuseries, directed by Liz Garbus, promises an intimate account of the couple's courtship and unprecedented access to their tumultuous years as senior royals.
Garbus is heard asking the Prince,
"Why did you want to make this documentary?"
In voiceover, Prince Harry replies,
"No one knows what's going on behind closed doors."
He continued,
"I had to do everything I could to protect my family."
The trailer shares an array of romantic pictures of the couple, but none with their two kids. Also, one scene in the trailer, a stern-looking Kate Middleton sitting with Prince William and the photograph was taken at the Commonwealth Day service before the Sussexes left.
Among the other photographs is one of Markle sombrely wearing a black hat, taken at Queen Elizabeth's funeral, and another of a bank of press photographers.
In an interview with the camera, Markle explains the question which was asked by Garbus,
"When the stakes are this high, doesn't it make more sense to hear our story from us?"
Among other happy, personal photos, Prince Harry is seen playing the guitar for his wife, the couple hiking with him holding flowers, wading in a stream with their dogs, a pregnant princess silhouetted, and the couple kissing in their kitchen. In a very short time after the trailer was released, it has gained a lot of wild reactions.
Also Read: "People have been prosecuted for those threats": Amid Alleged Conflict With Royal Family, Meghan Markle Receives Disturbing Threats
Fans React Furiously To Meghan Markle Crying In Front Of Her Hermes Blanket
The Duke and Duchess of Sussex have received intense criticism for releasing the trailer while Prince William and Kate Middleton are visiting the United States. Also, the timing of the trailer is not ideal for Buckingham Palace, which is still dealing with the aftermath of the racial incident where Lady Susan Hussey, Prince William's godmother, apologized and resigned after making racial comments about the charity founder, Ngozi Fulani.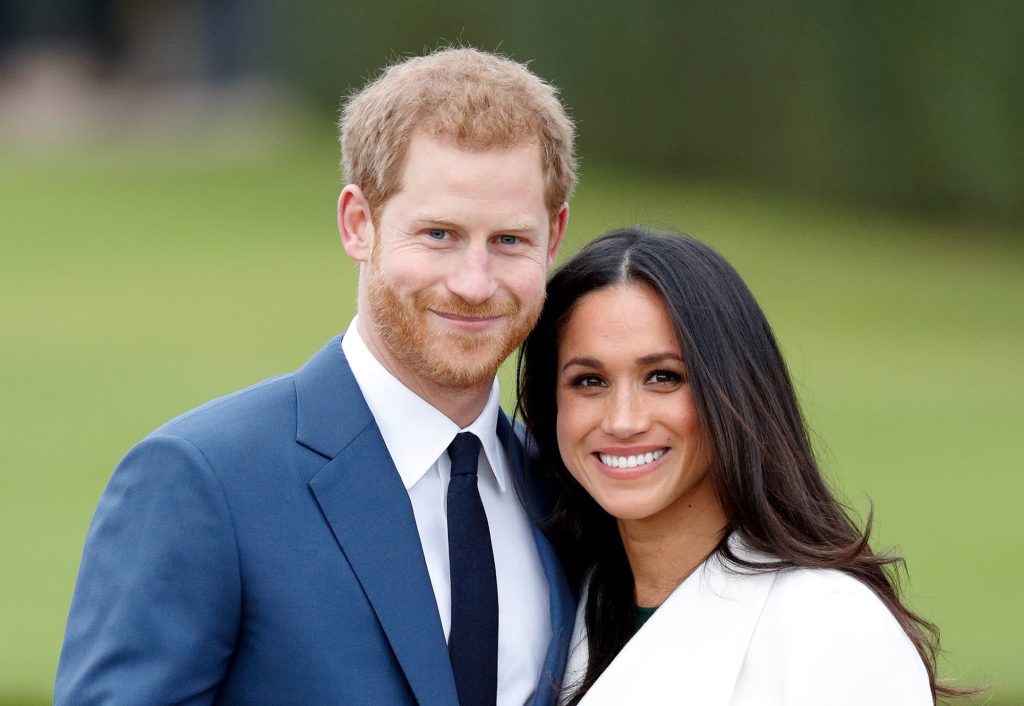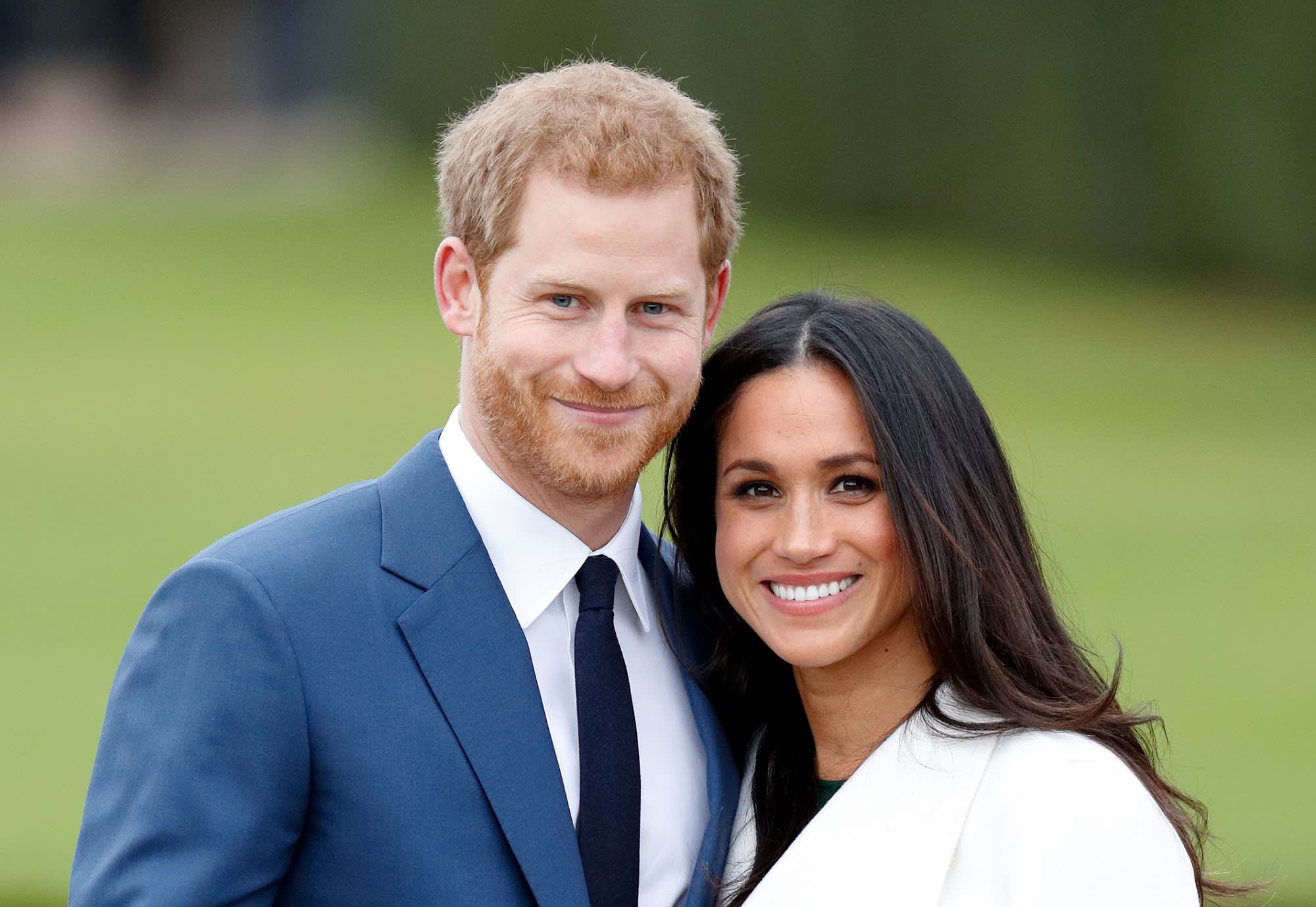 In terms of trailer reactions, Prince Harry and Meghan Markle have received a lot of criticism from the fans over some pictures and remarks in the trailer. Let's have a look at what fans are saying:
One user commented, "My favorite part is her crying in front of her Hermes blanket."
Then another commented, "How lucky is Meghan that she always has the camera recording when she is crying."
Another fan wrote, "We love a distressed Hermes moment." Then one user said, "The distressed picture of Megan in the chair with a Hermes blanket behind it is worth more than my salary."
Over this comment, a user replied, "The blanket is less than $2,000… not unattainably expensive Money doesn't buy joy. That's the point."
Apart from that, a user commented on the timing of the trailer release and said,
"Isn't it interesting that Netflix drops this trailer the same day that Prince William and Kate arrive in the US?"
Also, some comments were made on the privacy concerns that Harry talked about in the trailer. One fan commented,
"So this is how privacy works for them? They demand to live in a quiet and private life and yet film a Netflix documentary about their life behind closed doors? It doesn't make sense?"
Another user wrote, "Harry "I want my privacy" also, Harry "here's the trailer to my new Netflix doc."
People have already wondered why Netflix opened a comments section and let people talk about it out of the royal couple's security. However, it's time to pop some popcorn and brace yourself for yet another official full-length trailer that will be released soon.
Also Read: "They're not gonna stop until she dies": Meghan Markle Faces Real Threat to Her Life in the UK, Might End Up Like Princess Diana Reveals Former Counterterrorism Expert
Source: YouTube