WWE is the place where muscles win it all. But modern wrestling has also shown how you look during your fight can turn heads towards you. And Hulk Hogan just did that with his brand new look.
Colonel Sanders?Santa Claus? Who is this?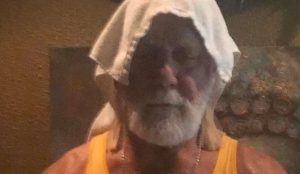 The hall of fame star Hulk Hogan showcased his brand new look on Saturday over Twitter. The star had recently had back surgery and is slowly recovering from it all with a high-intensity training throughout.
Brand new and pumped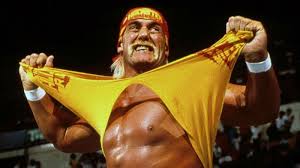 All pumped for the ring after the surgery
His post revealed a brand new look of all complete with a white beard. Twitter fans take it all with his post calling him Santa a father of KFC. Fans were all wowed with his new look and also made it hilariously well with this look. The fas and supporters also noticed how pumped up his figure has become at the same time. In a twitter post, he revealed that he is back on track out and is waiting for Wrestlemania. The fight means Hogan is all out to crack the ring and be a part of WWE.
Au Revoir to WWE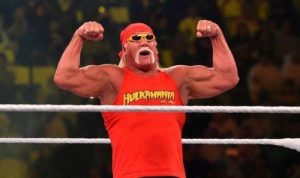 Hogan's last match was with TNA [Total Nonstop Action Wrestling] in 2012 and following which he had a horrible back injury. Hoga but vowed to all his supporters and fans that he would get back into the ring by getting back into shape. And he added onto it y saying that his next match is officially his last retirement match.
Sources:
Thanks for your feedback!