After the conclusion of the Infinity Saga, Chris Hemsworth's God of Thunder will return to the big screen. Natalie Portman will make her Mighty Thor debut and return as Jane Foster in Thor: Love and Thunder. Marvel fans have been anticipating Christian Bale's entrance into the MCU as Gorr.
Chris Hemsworth, Christian Bale, and Natalie Portman, among others, discussed their roles in the movie at the globally distributed press conference. The actor, who stands out in the movie by wearing a different outfit, talked about playing Gorr. Fans are asking how Anson Mount's scene in Doctor Strange 2 was less creepy when compared with Gorr's scream scene?
Christian Bale's Role As Gorr the God Butcher
One of the most intriguing villains of the time, Gorr will be against Thor. There has been much anticipation for Christian Bale's entry into the Marvel Cinematic Universe as Gorr. He has acknowledged that he was unaware of the superhero franchise before accepting the part.
In an exclusive interview Christian Bale reveals that, when he joined Thor: Love and Thunder, he talked to Taika Waititi about one specific request. He asked for the film to reference the "'Come to Daddy' video by Aphex Twin." Unfortunately, even though the request was not denied and the scene was shot, it can be found lying somewhere on the cutting room floor. As given in an article by Screenrant.
Christian Bale's Scream Being Compared To Black Bolt's in Doctor Strange 2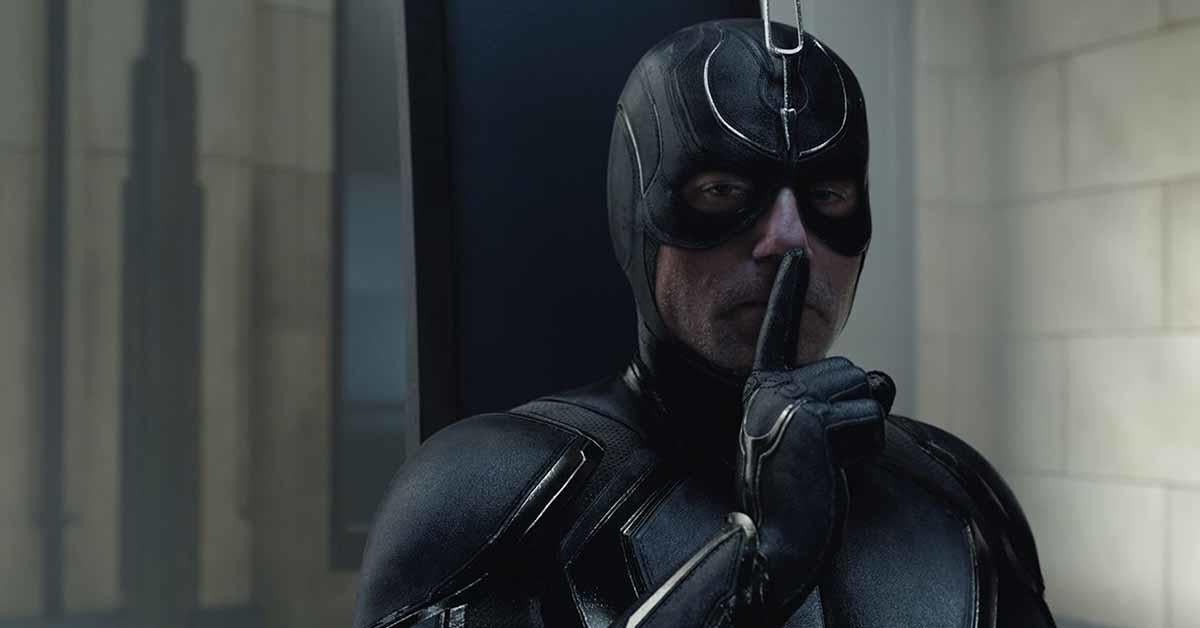 Black Bolt meets perhaps the worst destiny when Wanda confronts him. He freaks out and screams inwardly as a result of her magically closing his mouth, which causes his skull to explode.
Fans are asking Taika Waititi if this brutal scene is shown in theatres then why not the scream? Gorr the God Butcher's plot specifics have been scarce from Marvel Studios, but the character's appearance has been a hot topic of discussion among fans. The villain's appearance is said to be not exactly taken from the comics
Fans believe cutting the scream scene wasn't justified
Fans were excited about the much-awaited "Gorr scream". Soon after the news was released that the part was not included, the fans backlashed. They compared the infamous Black Bolt scene in the Doctor Strange 2 to scream. We hope that maybe in the future Taika Waititi would entertain the request made by Christian Bale and fans get to hear the "scream".
Its bullshit, but if someone can do with his voice more terrifying thing then brain explosion it's Bale 😀

— Argeras Salamanca (@ArgerasCz) July 5, 2022
Man's brain exploding? Sure why not

A SCREAM???? OH HELL NAH

— Slippin' Meth (@methisbroken) July 5, 2022
NEED the scream in the bonus features

— wallace (@pancakeiron17) July 5, 2022
Remember in order of the phoenix when Harry screamed after Sirius' death but David heated muted the sound and had the score over the top of it. They could have done something similar but they cut it out entirely? Yates muted daniels scream because it was really sad but this? Cmon

— Raptor (@XxRaptor_xX) July 5, 2022
Context: pic.twitter.com/qks26CVLCd

— Lord Scramble ☀️ (@LordScramble6) July 5, 2022