Keanu Reeves is a man of many talents. His acting skills are the envy of the film industry, and the star has accomplished a lot in his illustrious career. Reeves's charisma has earned him millions of fans all over the world. The John Wick star recently gave an interview where he shared intimate details about his personal life. However, if Reeves's latest revelations are to be believed, the actor recalled during a SmartLess podcast appearance on Monday that his agent asked him to change his name.
Keanu Reeves Was Told To Change His Name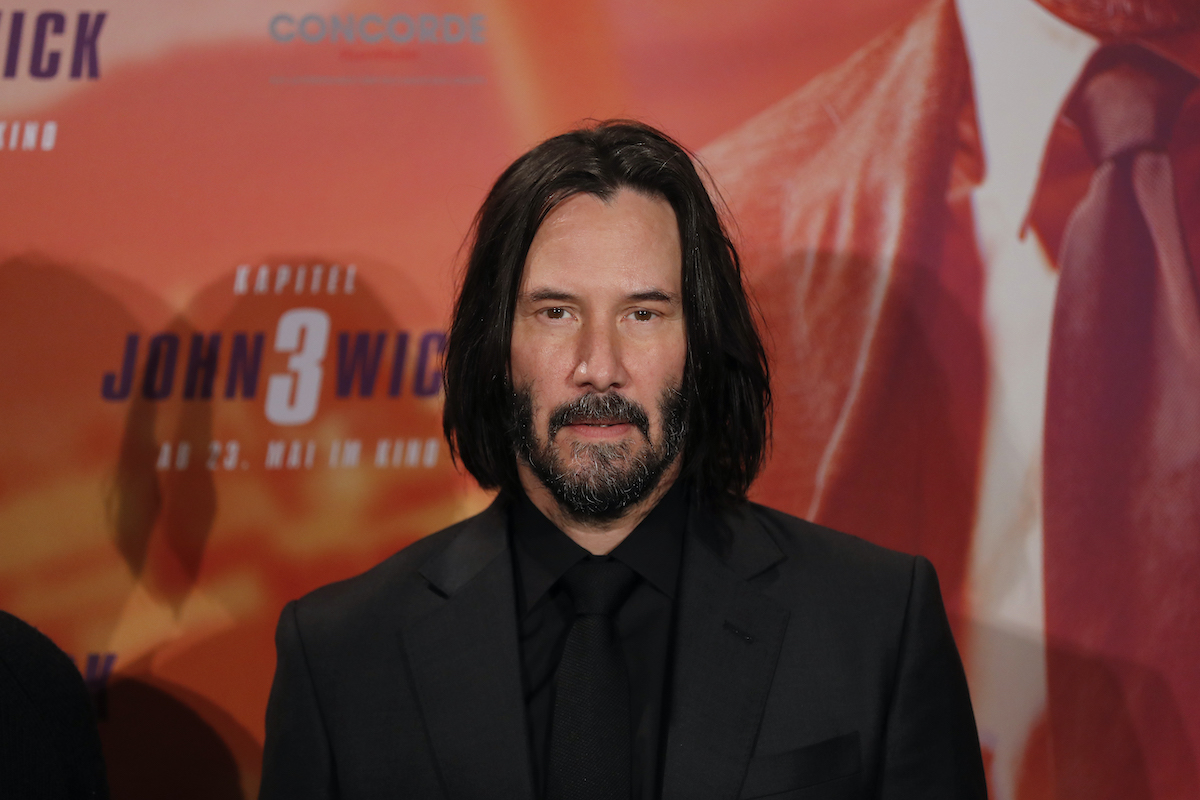 Keanu Reeves is currently enjoying a successful box office run with John Wick: Chapter 4, with fans praising the actor for his outstanding performance in the film. The actor appeared on the SmartLess podcast, hosted by Jason Bateman, Sean Hayes, and Will Arnett on Monday. The Night Before star reflects on his early acting days. Reeves also revealed that his agents asked him to change his name because it was too ethnic.
The Lake House actor said he tried experimenting with a different name using the initials of his first and middle name, Keanu Charles. 
He shared,
"I was like, 'OK, well, what's my name going to be?' And I was like, 'Templeton?' So, eventually, I came up with my first and middle initial, so I was Casey Reeves. Oh, my god."
He continued,
"But then I had auditions and they'd be like, 'Casey?' and I like wouldn't even look up. Eventually, I went back to my agents and I was like, I can't change my name."
 He added,
"One of the first plays I ever did, I was playing John Procter and one of the lines is like, 'Because it is my name, because I can have no other,' and that was just running through my head."
Keanu Reeves pointed out that his managers weren't impressed and that he tried again with a different name suggestion, Templeton Page-Taylor, but they didn't like that either.
Also Read: Keanu Reeves Gifted The Strangest Of Present To John Wick 4 Stuntmen After Exhausting Staircase Scene That Took 7 Days To Film
Keanu Reeves Shares His Moment of Bliss With Alexandra Grant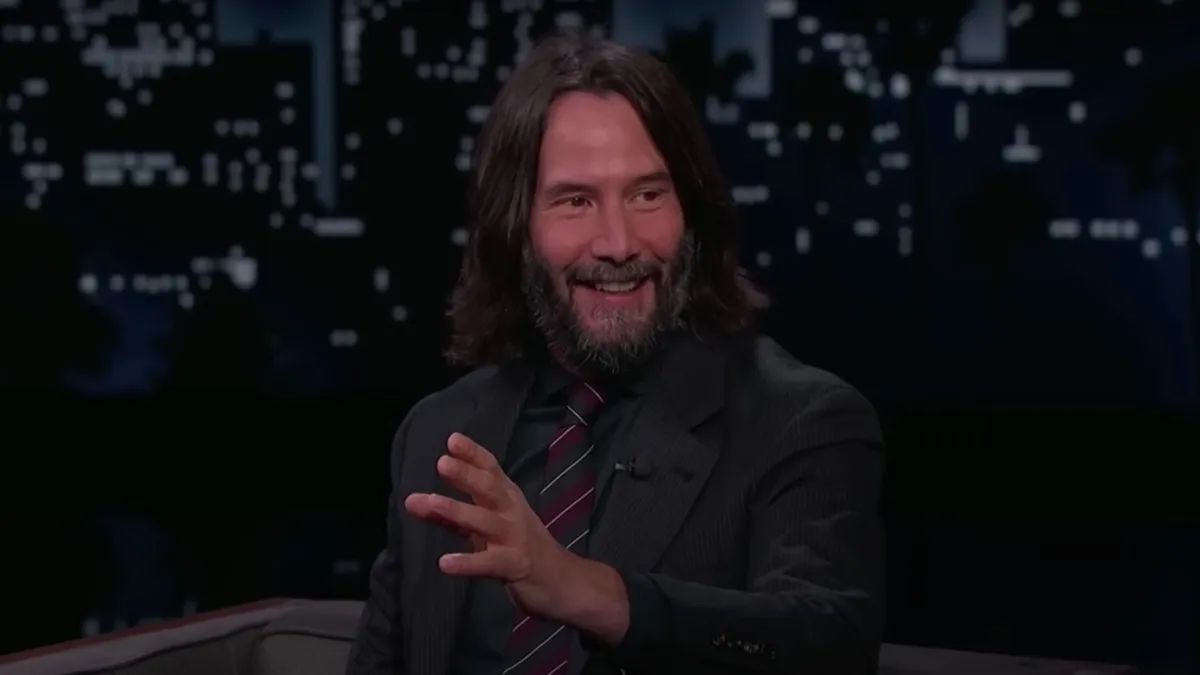 The charming Canadian actor Keanu Reeves recently gave an interview where he shared an intimate detail about his life. When asked about the last time he had a "moment of bliss', he discussed the passionate time spent in bed with his girlfriend Alexandra Grant. The John Wick star described the time spent with her and how it made him feel. Grant and Reeves share a sweet bond, and Reeves' narration illustrates the same.
Also Read: John Wick 4 Originally Intended To Keep Keanu Reeves' Titular Assassin Alive For Future Sequels: "I'll Let You Know He's Alive"
Keanu Reeves is currently promoting his newly released film, John Wick: Chapter 4, and receiving positive feedback from audiences. In a recent interview with People magazine, the actor revealed some juicy details about his personal life. During the conversation, the actor was asked when was the last time he had a "moment of bliss', and he instantly mentioned his girlfriend, Alexandra Grant.
Keanu Reeves Talks About His Girlfriend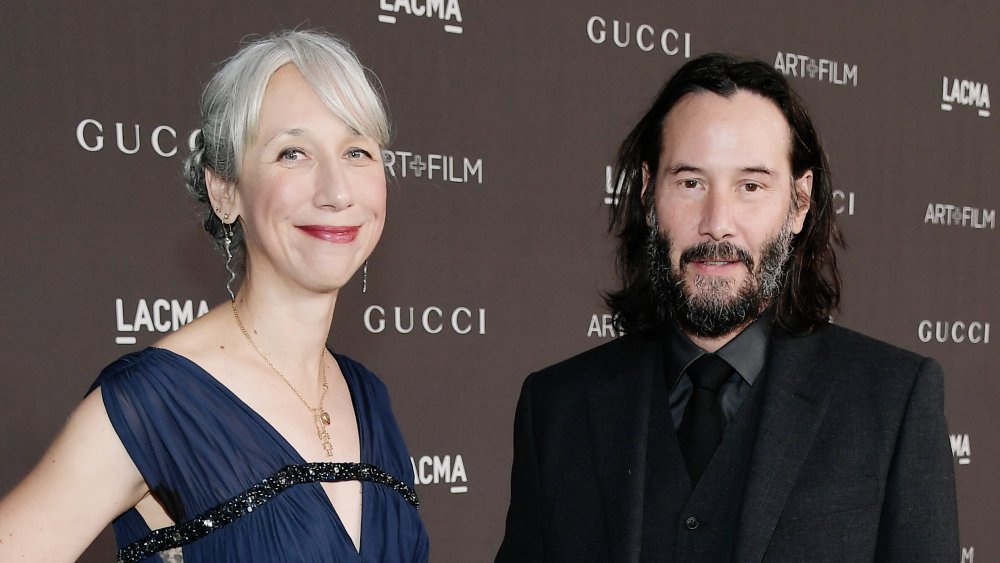 Keanu Reeves remembers his last blissful moment as laughing and giggling in bed with his longtime girlfriend, Alexandra Grant. The Night Before actor described the last time he felt happy. He said, 
"A couple of days ago with my honey. We were in bed. We were connected. We were smiling and laughing and giggling. Feeling great. It was just really nice to be together."
The couple has been dating for several years and made their first red-carpet appearance in 2019. Reeves and Grant first worked together on his book Ode to Happiness in 2011. They both own a publishing house together as well. Despite personal struggles and cut-throat competition in Hollywood, Reeves has won.
Also Read: Keanu Reeves Speaks Only 380 Words In 169 Minutes Long John Wick 4 And He Can't Blame The Scriptwriters For That
He has worked hard and today, he is without a doubt, one of the best stars in Hollywood. Thanks to his outstanding acting and beautiful personality, millions of fans everywhere love him. Throughout his decades-long career, he gave many hits. Indeed, he has left an incredible mark on the lives of his co-stars and fans.
Source: SmartLess Podcast- Keanu Reeves