Ever since Ben Affleck married Jennifer Lopez, there have been speculations of their marriage being a mess. Starting from their Grammy awards appearance to sources revealing their internal issues to media outlets, Affleck and Lopez have been subjected to gossip. Recently appearing on Jimmy Kimmel Live! Ben Affleck took the opportunity to clear out certain misconceptions.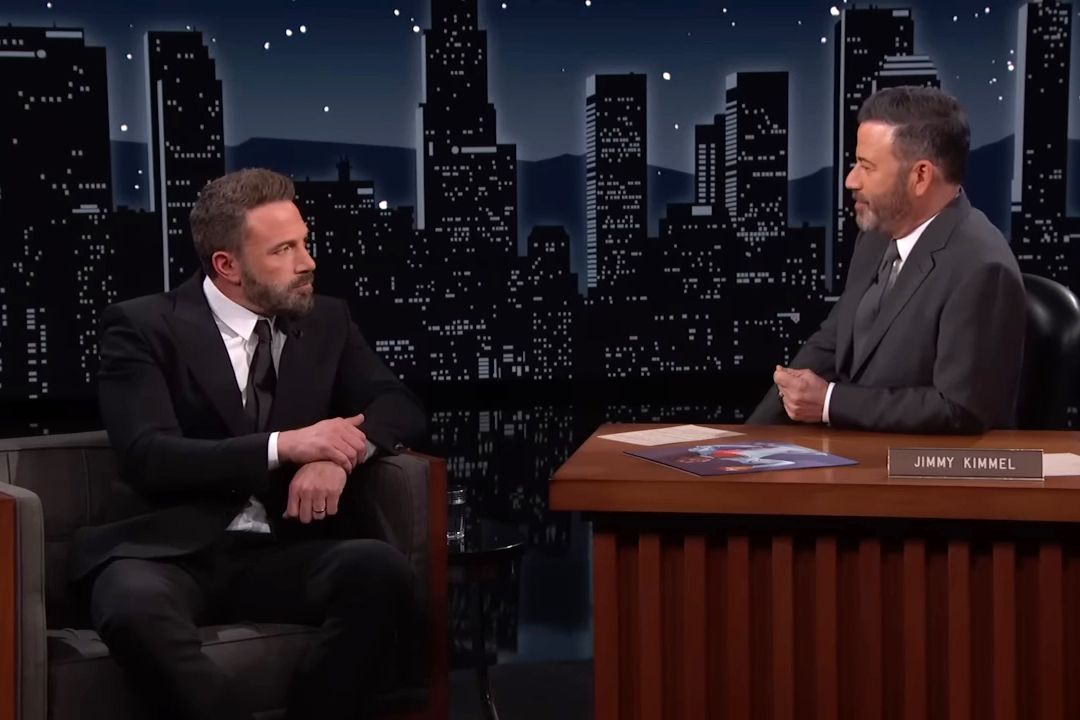 Psyched as you might get, Ben Affleck is readily aware of the online memes about him. Joking about those memes, Affleck stated, how his forlorn resting face became a subject of laughter. The Oscar-winning actor and filmmaker, discussed the awkward situations with Kimmel, that people fabricated into something totally different to derive laughter. 
Also read: "I Probably Had 35,000 In The Bank": Ben Affleck And Matt Damon Shared Bank Account Long Before They Earned $320 Million Fortune In Hollywood
Ben Affleck Knows About The 'Sad Affleck' Memes
Appearing on Jimmy Kimmel Live! on Tuesday's episode, Ben Affleck received appreciation for his new movie Air. However, before proceeding to his movie, the episode started on a lighter note with Kimmel and Affleck discussing their last Christmas party. Sparking conversations of the awkward moment during the party, Jimmy Kimmel stated, "It did seem like you weren't quite as psyched about the party as everybody else."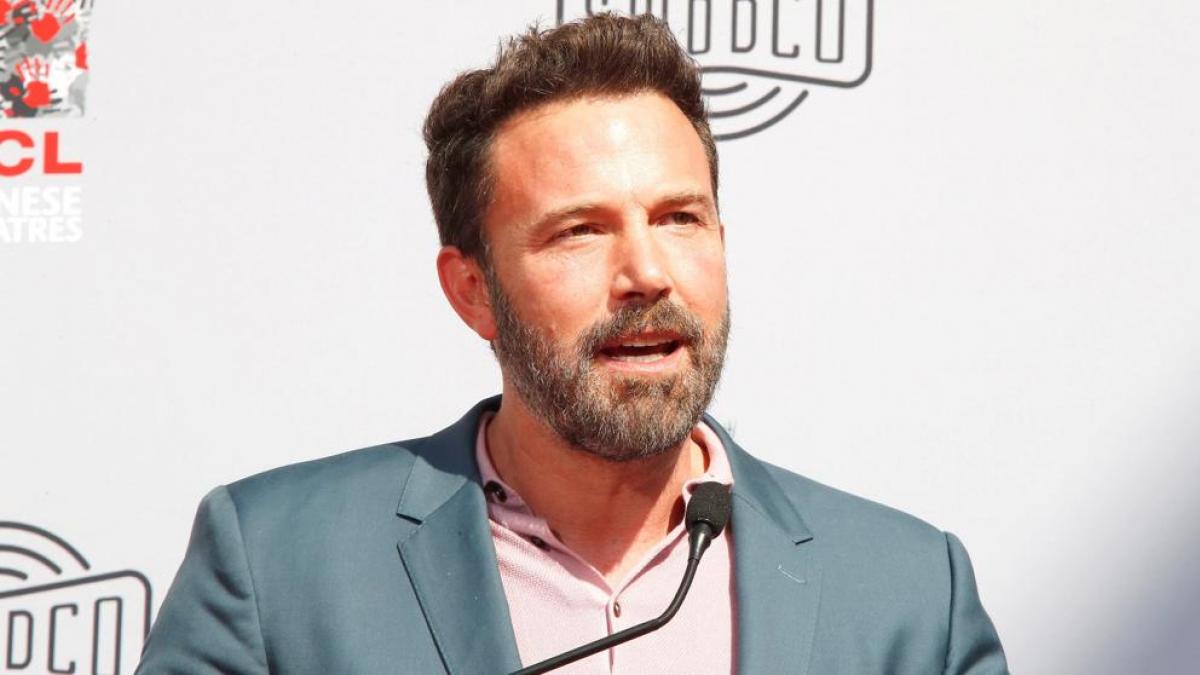 Replying to Kimmel, with laughter, Ben Affleck went on to clear the misconception. "That's a common misconception about me" Affleck shared. Recalling the sad and droopy face that the actor had put on during the party, Kimmel wished to learn more. Joking about the ongoing gossip and misconception, the 50-year-old mentioned being aware of the 'sad Affleck' memes. Affleck stated, how he often gets questioned for not looking quite happy. Throwing light upon the Grammy event and his forlorn face, which became a topic of gossip, the Oscar-winning actor started clearing things out. 
Also read: Origin Of Ben Affleck's Cigarette Meme: How Did The Batman Star Become A Laughing Stock With Viral Meme?
Ben Affleck Explains Himself To His Audience
Taking the stand, the 50-year-old joked about the common misconception that people have of him not being happy. However, as per Affleck, what seems like his unhappy face, isn't quite unhappy. Explaining the reason behind his droopy and tired face, the Gone Girl actor urged his fans to not make any more memes about him. "I have a very unhappy-looking, resting face" Affleck explained.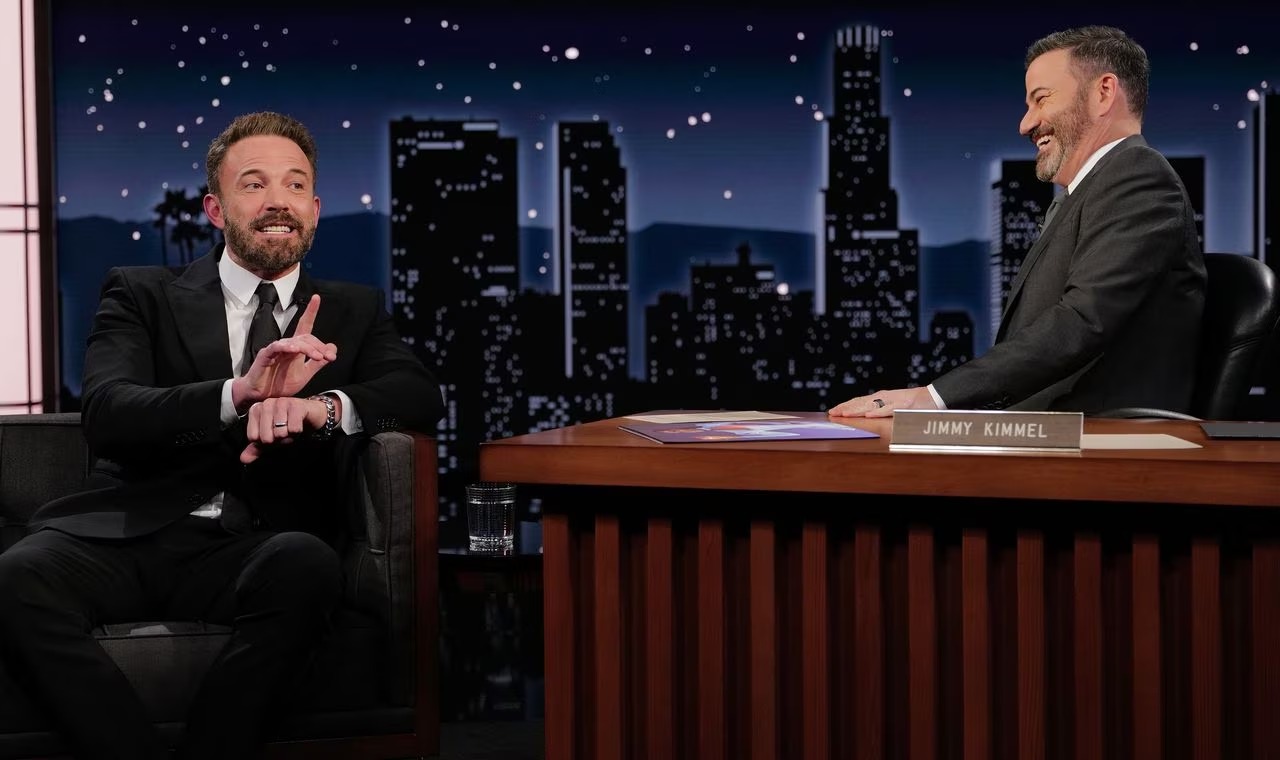 Throwing light upon the Christmas party as well as the Grammy event, the 50-year-old actor, steered clear of how his face became a meme. Looking unhappy and tired with his wife, Jennifer Lopez during the Grammys started a whole other story of him being frustrated with his marriage. Therefore, trying to get ahead of the rumors, Affleck mentioned, "That's how God made me. You don't have to punish me for it." 
The Batman actor even made his face like one of those memes and further went on to discuss his brand-new movie. Urging his fans to not punish him with any more 'sad Affleck' memes, the actor lightened the conversation by changing the topic. 
Read more: "I Don't Drink Or Smoke": Jennifer Lopez Has A Strict 3 Drink Rule For Ben Affleck To Save Himself From Self Destruction?
Source: Jimmy Kimmel Live!