Beyoncé just released her new album on Thursday, 30th June. The album 'Renaissance' gained a lot of controversy on the internet as the globally renowned celebrity dawned a bold outfit for her album cover. The outfit draws a lot of attention, to say the least, however, that is not the only element that brings in the bizarre factor. The singer poses atop a holographic horse as she dawns her latest sultry outfit for the cover.
Beyoncé talks about her album on Instagram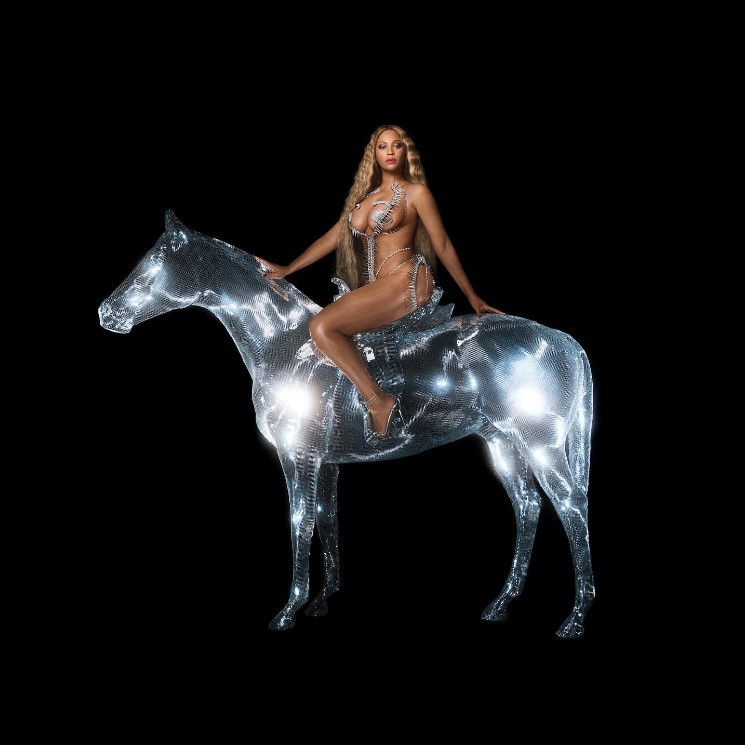 'Renaissance' is Beyoncé's first solo studio album since 2016's 'Lemonade', making it a very important footnote and bold move in her career as a singer.  "Creating this album allowed me a place to dream and to find escape during a scary time for the world." Beyoncé stated, referring to the economy, pandemic, and other terrible tragedies taking place currently.
Beyoncé ended her statement by saying "It allowed me to feel free and adventurous in a time when little else was moving. My intention was to create a safe place, a place without judgment. A place to be free of perfectionism and overthinking. A place to scream, release, feel freedom. It was a beautiful journey of exploration. I hope you find joy in this music. I hope it inspires you to release the wiggle. Ha! And to feel as unique, strong, and sexy as you are."
Fans respond to the album cover through tweets
The diva singer who is the voice of all-time greats like 'Single Ladies', titled the album in question as a nod to the European era that marked the revival of learning and wisdom. The word itself has french origins and crudely means 'rebirth'. The multitalented superstar probably was intending to portray universally necessary and need-of-the-hour concepts such as 'peace', 'freedom', 'open-mindedness', and 'living life to the fullest' via the semi-n*de pictures.
But humanity has yet again shown its true colors and failed itself morally by not even attempting to grasp the deeper meaning and purpose but rather bad-mouthing the brave pop star expressing disapproval towards her methods.
Of course, THAT BODY! It's not hard to notice when she's barely wearing anything at all. I mean, really. I have garbage less trashy.

— Tony – Patty Griffin TLFSBPOAGABHA (@Whateverokok1) July 1, 2022
YOU REMEMBERED YOUR TWITTER PASSWORD pic.twitter.com/B29vVtT8zq

— irene (@writtenbyirene) June 30, 2022
WHITE HORSE FEAT KATY IS COMING EVERYBODY MOVE pic.twitter.com/CQUkNKMrSq

— ً (@overratedkaty) June 30, 2022
this video OMG I choked

— Sandra de la Vega (@sandracarmen) June 30, 2022
Y'all got problems fr

— SOLACE (@Franksolace18) June 30, 2022
The response to her album cover via tweets definitely gives off a different vibe than Beyoncé hoped for. As most of the responses are fueled by comedy and a thirst for the world-renowned celeb. The internet has trolled Beyoncé like many other celebs who have come before her to be brave enough to make a statement.
Source: MARCA