Pamela Anderson has been through a lot in her life. She has seen hell at an early age. Her childhood was traumatic, but the actress rose to fame due to her acting. Anderson also made headlines after her s*x tapes with ex-husband Tommy Lee got uploaded online.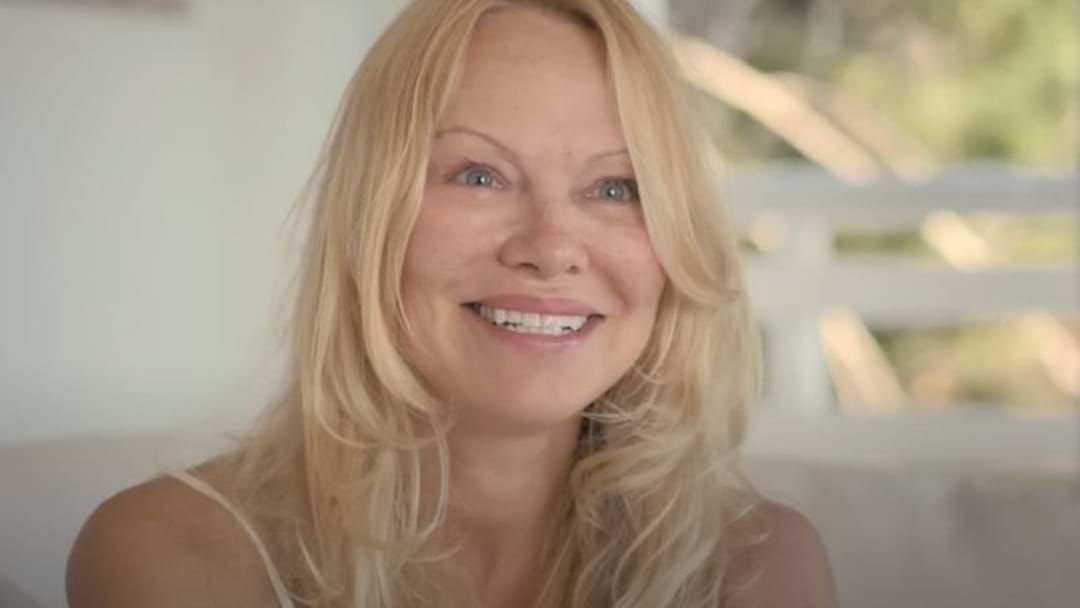 During a recent interview, the star shared her feelings after the release of the tapes in 1995. The tapes came into the spotlight again after Hulu's show Pam & Tommy, whose central plot revolved around the home video of the former couple. The former Playboy Bunny star is bringing up her memoir Love, Pamela and Netflix documentary Pamela, a Love Story to tell her side of the story to the world. She recently talked about her past and how she never gave up.
Read More: Pamela Anderson Refuses To Admit She Has Seen Her S*x-Tape With Ex Husband Tommy Lee But Uses the Fame it Brought To Promote Her Documentary
Pamela Anderson speaks about her past struggles
During the People's cover story of this week, Pamela Anderson opened up about her life and the struggles she has experienced. She went through a traumatic childhood. While writing her memoir, she traced back her life and shared some insights about the same.
Anderson revealed how she has taken a lifetime to figure out who she is. She remembered the little girl she was before her life turned upside down. At a young age, she liked bugs, snakes, and nature. The 55-year-old revealed she was molested at a young age. The hurt and pain she suffered broke her trust in adults. 
The actress revealed, "In my case it was a female babysitter who sexualized me very early, forcing me to play weird games on her body. She threatened me not to tell anyone. Or else."
The Baywatch star was young, scared, and worried for her little brother. She followed the instruction of her babysitter and did what she asked her to do. Even after being r*ped by a man around the age of 12 or 13, she kept her mouth shut. The actress said, "Part of me just gave up. That was kind of another nail in the coffin."
The Blonde and Blonder star revealed she almost gave up on her life and retreated into a world of imagination. When she moved out at the age of 17, her life changed. She appeared in a Canadian beer commercial and then started working in Playboy magazine. Hugh Hefner, the founder, and editor-in-chief of the magazine turned her life for the better. 
"I think about divine timing. I remember looking at the pictures, thinking I still didn't like them but they're okay. And then I thought, 'Well, I really flipped the script.'"
While looking back to her life, the mother of two thinks she could not have survived her adult life without the things she learned at an early age.
Read More: "It was two crazily n*ked people in love": Pamela Anderson Says Her S*x Tape Was Not Made For Fans, Calls the Entire Scandal Hurtful
Pamela Anderson shares her story through her memoir
Anderson is set to tell her story through her memoir Love, Pamela, and even a Netflix documentary Pamela, a Love Story, both set to release on 31st January. She has tried to spread strength to the people by putting her life in front of them.
The actress knows there are people like her struggling through trauma, and she wants to help them. She says, "When someone tells you not to say something, that's when you need to say it. It's the shame of the secrets – or the embarrassment."
She wishes, that her book empowers people and gives them an idea of her life, which she has written from her heart. 
Read More: "I've never seen an episode of Baywatch": Pamela Anderson is Afraid to Watch Her Work in Baywatch Despite Earning $12 Million Per Season
Source: People