https://youtu.be/86XfCUmK1zo
The Batman Beyond universe has presented a great mixture of adventure, family and mystery all in one. The books have finally shown that Alfred Pennyworth still is an important figure in elderly Bruce's life. At least that's what it seems like from reading the first few pages of Batman Beyond which is releasing this week.
Batman Beyond #31 Launched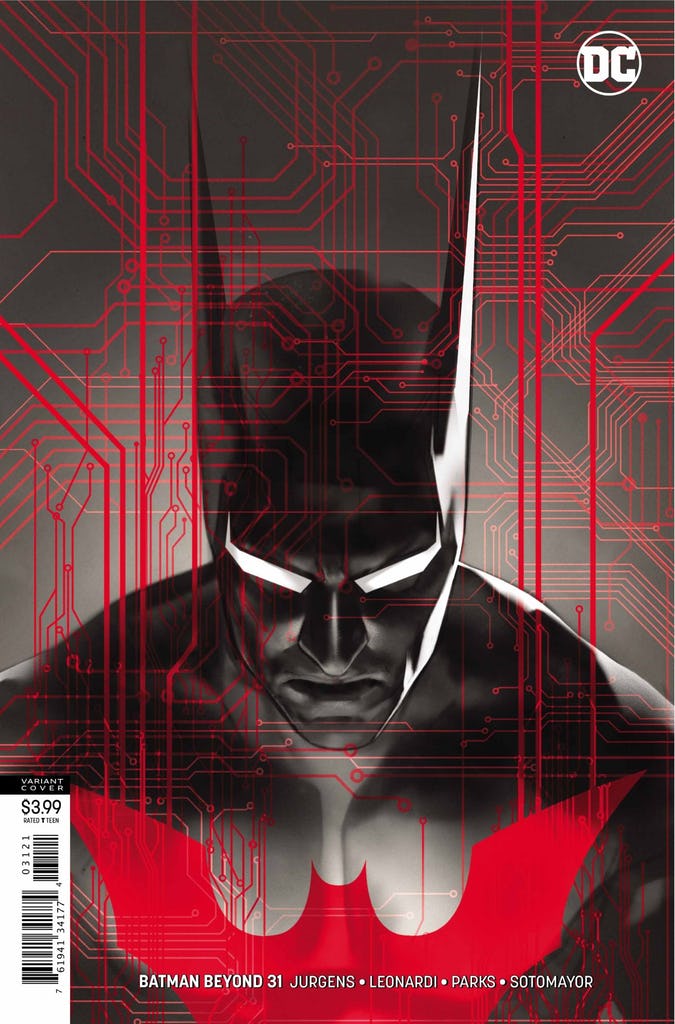 Also Read: 'Pennyworth' Teaser Trailer Reveals First Look Of Batman Prequel Series
Readers will remember that till now Bruce didn't have Alfred to rely upon in Neo Gotham which is a far off in the future. So he adapted his role to becoming a mentor/guardian for Terry McGinnis, his replacement. But the previews for Batman Beyond #31 sure seems to suggest that a familiar voice has finally returned. This seems to hint the fact that Bruce won't be able to part with this father figure, emotional support, and butler. At least, until he figures out how to have an artificial replacement of it.
What Happened To Alfred Pennyworth Originally?
Batman Beyond certainly seems to be brimming with way too many unsolved mysteries but Alfred Pennyworth's absence wasn't one which confounded audiences. That's simply because the book is based on an elderly Bruce Wayne and so, no form of confirmation was needed for readers to know that Alfred had passed away, most likely from natural causes.
While the series and books have made passing reference to Alfred, but Dan Jurgens could be the one to truly bring this around to a more satisfying conclusion.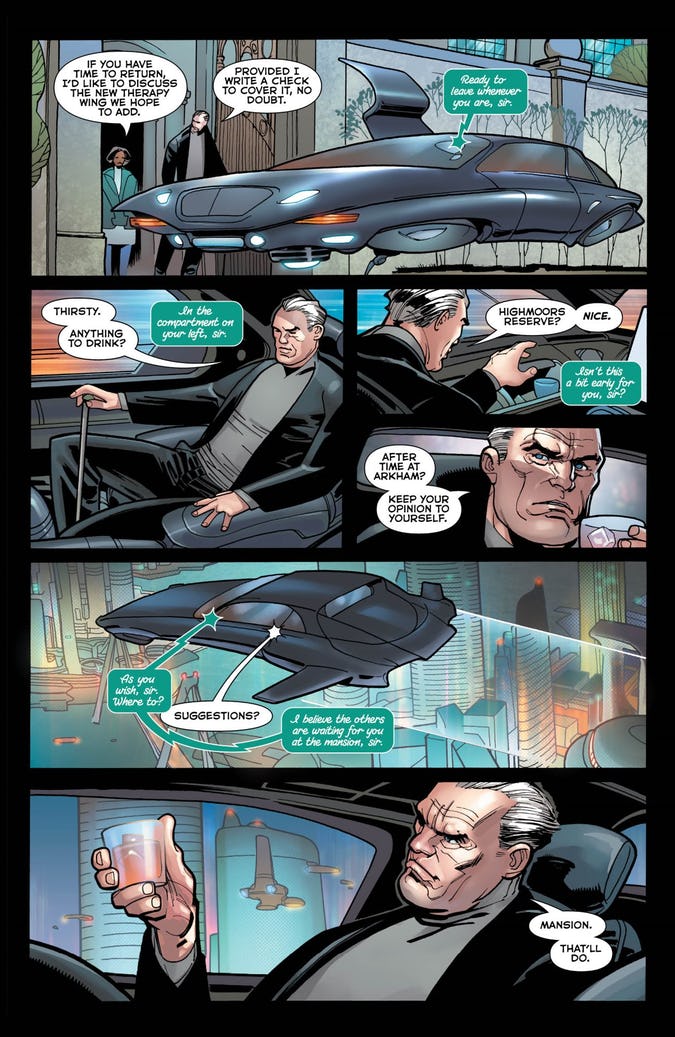 Also Read: 'Batman: Hush' Animated Movie Cast and First Look Image Revealed
Is This Confirmation For Alfred Finally Returning?
This issue begins with Bruce Wayne alive after Joker's return and he seems to be taking a stroll through the new Arkham Asylum which he is paying to construct. But a mysterious power outage makes Bruce think that he needs to investigate the cause. As is with Bruce, he doesn't need to drive himself home but instead has a robotic A.I chauffeur to help him there. It's the style, way of speaking and vocabulary of this A.I which feels so familiar to Batman fans. While it's impossible to confirm if it's truly Alfred who is being snarky and teasing Bruce regarding his drinking habits, but plenty of hints do point to it.
So for now, fans can soak in the warm feeling of knowing that in the future of Gotham, there will be an Alfred copied just to keep an elderly Bruce Wayne company.
You can pick up Batman Beyond #31 on April 24th, at your local comic book stores or direct from DC Comics
(Source: screenrant.com and newsarama.com)