As much as we are excited to watch the action-thriller Bullet Train, the fact that two of our favorite iconic stars will be sharing screen time is a true delight to the eyes. During one of the promotional interviews for his upcoming action flick, the Ocean's franchise lead, Brad Pitt regardfully talks about his unique pact with Sandra Bullock that led to both of them doing a cameo in each other films.
Both stars seem to share a special bond which was further emphasized by Brad Pitt himself in an exclusive interview with Heart about the new David Leitch directorial, Bullet Train. He says, "I called her up and said, how about another favor? She said, well, it just so happens I got a film too".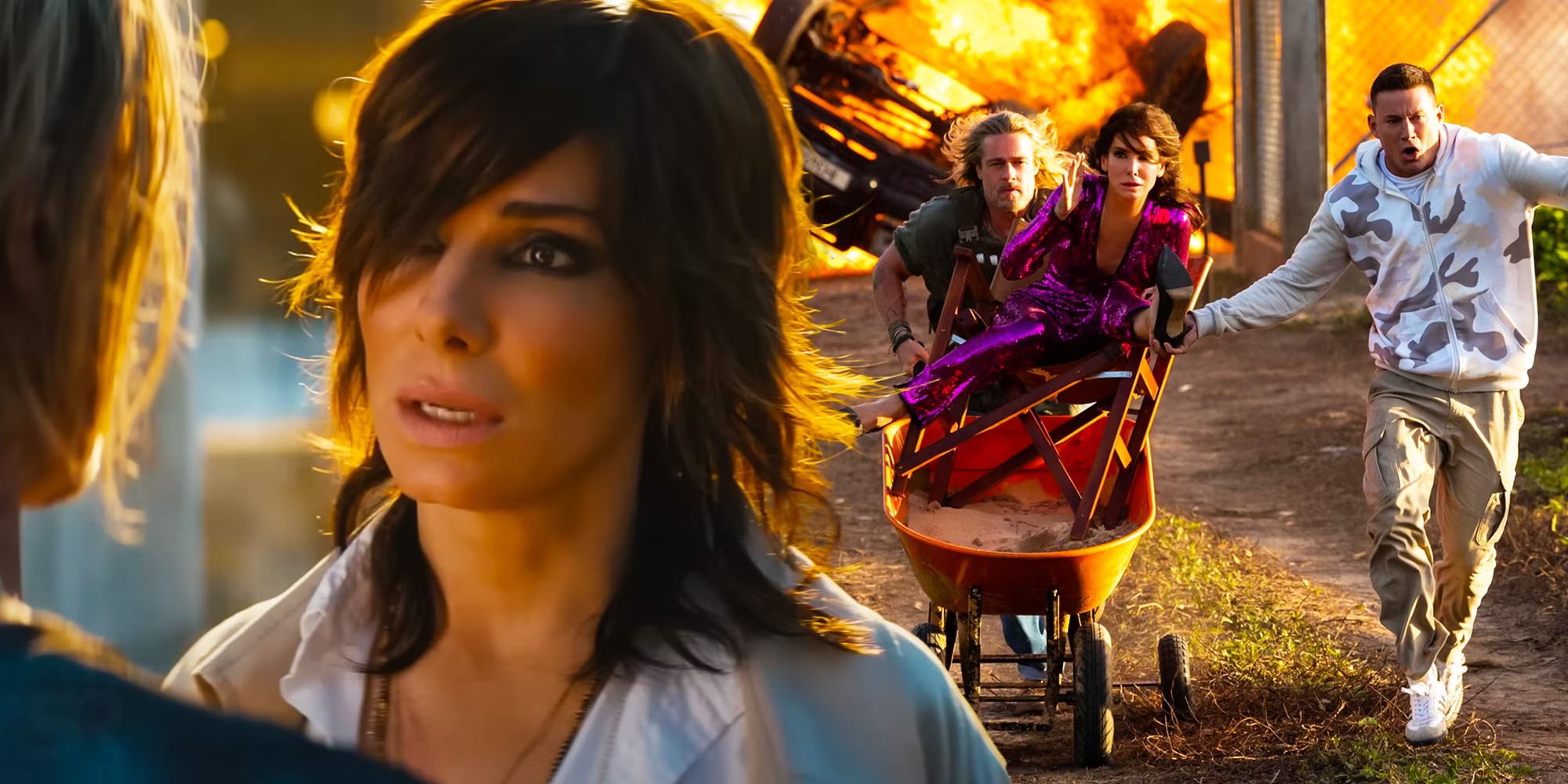 Also read: "I Owe Sandy so Many Favours"- Sandra Bullock Cancelled Her Holiday To Save the Day For Brad Pitt By Arranging a 10,000 Person Event
Both actors have had successful Hollywood careers with peaks in the 1990s. After working in the industry for so long, the A-listers appear in each other's movies and that too, back-to-back. Earlier this year, fans were surprised to see the Fight Club actor appear in Bullock's The Lost City. Well, these awesome cameos didn't happen by circumstance, there is more to it.
Brad Pitt and Sandra Bullock have had similar Hollywood journeys
Interestingly, Bullock and Pitt have had similar career paths in Hollywood, with their first roles in 1987 as actors in Hangmen and Hunk, respectively. Throughout the 1990s, both gave us some incredible movie releases.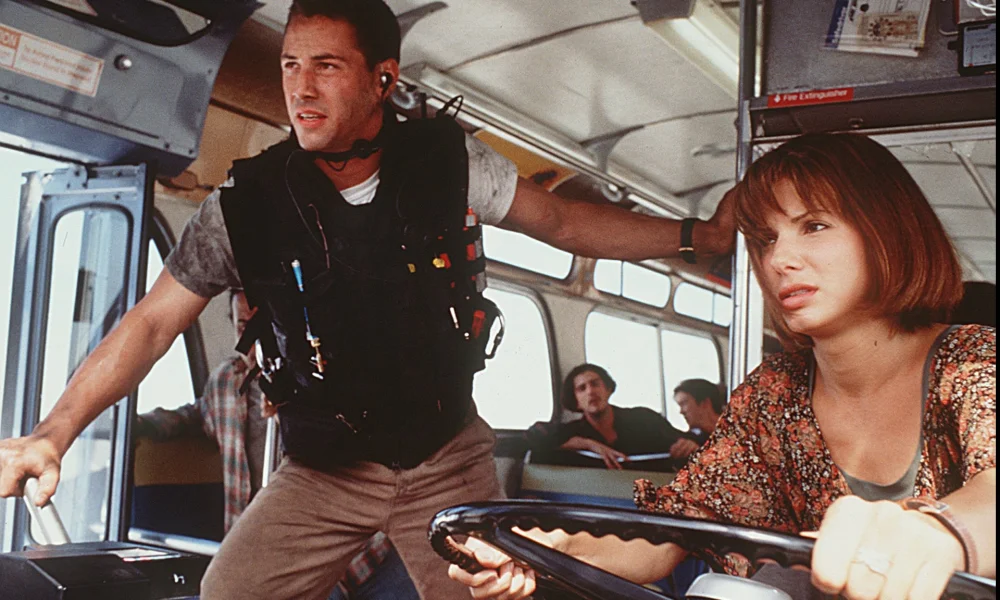 Related post: After Speed, Keanu Reeves Surprised Sandra Bullock With A Very Sweet Gift
While Pitt saw success with movies like Interview with the Vampire (1994), Legends of the Fall (1994), Se7en (1995), Twelve Monkeys (1995), Sleepers (1996), and Fight Club (1999), Bullock's popularity began from her appearance in Speed in 1994. Eventually, she went on to do great hits like The Net (1995), A Time to Kill (1996), and Hope Floats (1998).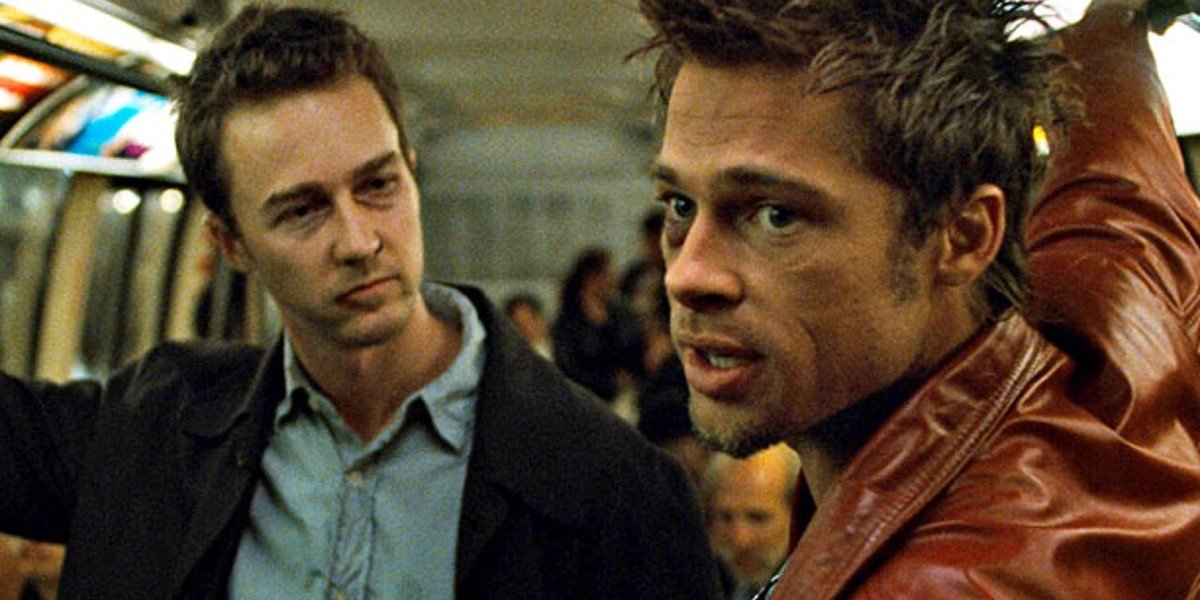 People also read: 'I'm Not a Five Year Plan Guy': Brad Pitt Clarifies Taking Retirement From Acting, Says Needs To Work on His Phrasing Better
Both actors had well-established careers with many blockbusters to their names by the end of the decade. But in spite of sharing a close friendship, it took them too long to work together, much to the dismay of fans.
Bullet Train, an action-adventure comedy based on a Japanese novel features five assassins and how their intertwined lives are revealed in the high-speed train journey. After the surprise cameo by Pitt was well received in The Lost City, Bullock returns the favor by appearing as Marie Beetle, handler of Pitt's Ladybug in Bullet Train. And fans are delighted.
In an interview with ET,  Bullock says, "I think we were probably past life friends or something. For some reason, he asks for help, I show up. I ask for help, he shows up. Maybe a mutual respect club, I don't know".
Catch the latest review here: Bullet Train Review: Fun But Not Fast Enough
What's next for Brad Pitt and Sandra Bullock?
Following each other's patterns, Pitt and Bullock have both progressed toward appearing less in front of the camera. While Pitt feels he is in the last stretch of his acting career, Bullock is focusing more on her production work.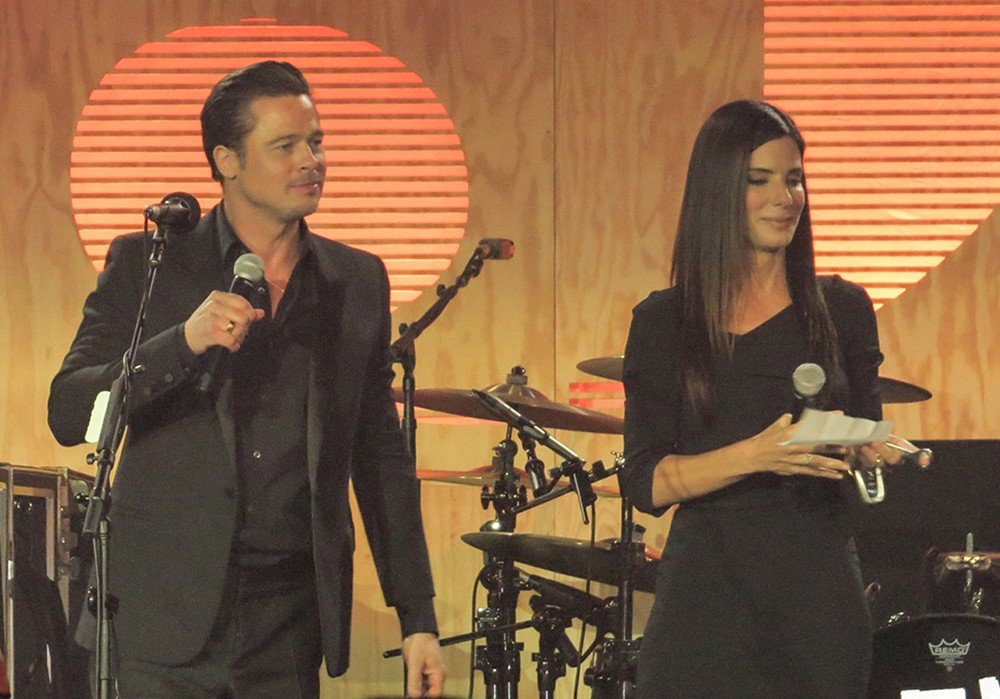 Related post: "But I Can Lose My S**T"- Angelina Jolie's Ex-husband Brad Pitt Confesses About His Anger Issues While Promoting His Latest Movie "Bullet Train"
Pitt has a few new projects lined up, with Margot Robbie for Babylon and an untitled project with the ever-versatile actor, George Clooney. Brad Pitt and Sandra Bullock seem to have this unique bond by helping each other in their projects. Hope this series of favors keeps going, the fans definitely love it!
Source: YouTube