When Garth Ennis and Darick Robertson teamed up to create the boys, little did they know they'd have a wildly successful TV adaptation. 
The show premiered in 2019 on Amazon Prime, developed by Eric Kripke, Seth Rogen, and Evan Goldberg. Rogen and Goldberg are also responsible for The Green Hornet, Preacher, and the upcoming Invincible animated series.
Garth Ennis and Darick Robertson returned as co-executive producers. The show was met with wild success, becoming one of Amazon Prime's most-watched shows.
The show was renewed for a third season before the premiere of its second one in 2020. Season 2 is about to hit prime on September 4th.
The Casting Coup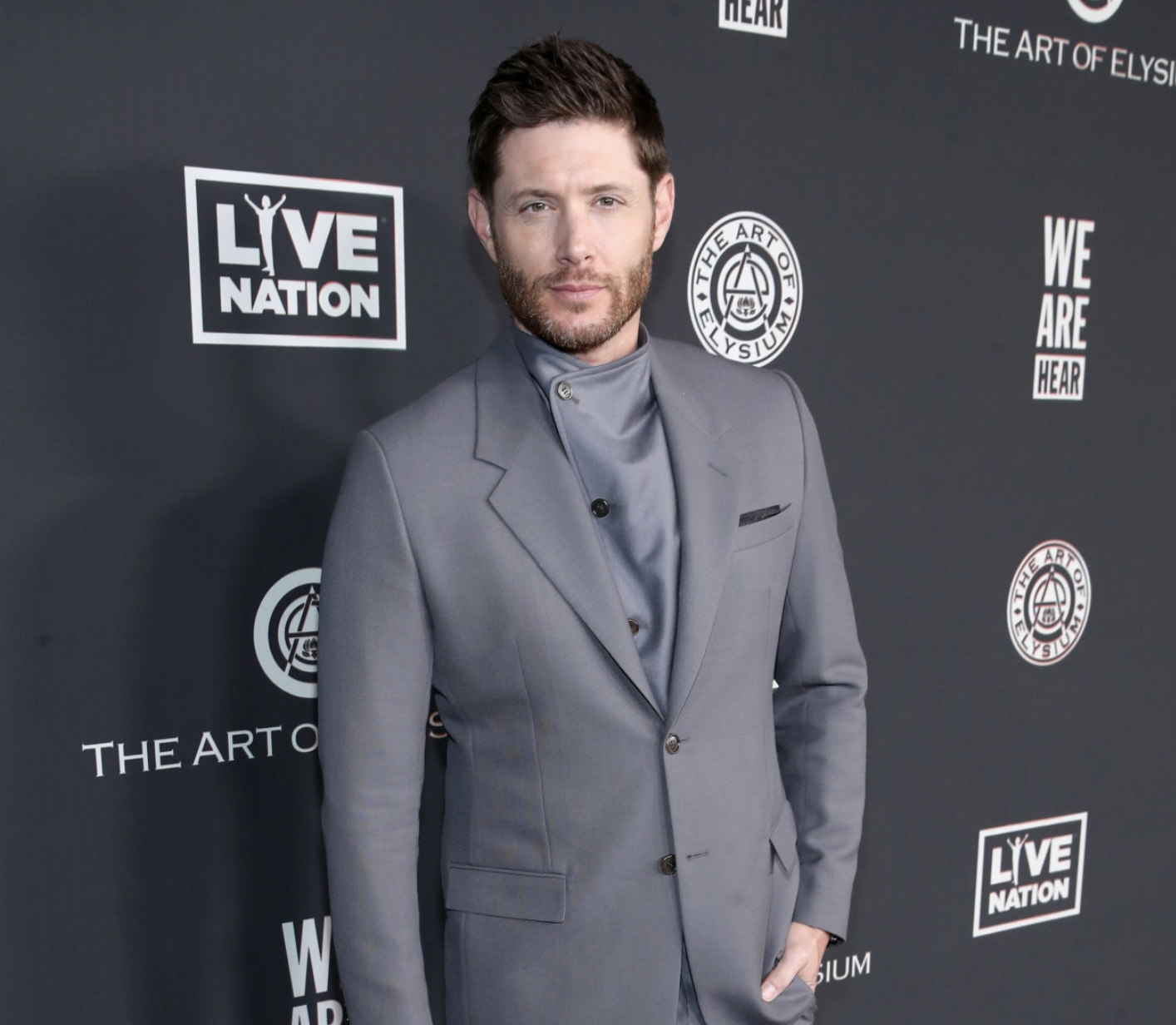 Jensen Ackles who you may remember as Dean Winchester from the cult television series Supernatural has joined the cast for the third season of the boys.
Supernatural is coming to its end this year with its 15th season. Ackles announced the news on Instagram with a video that had the following caption: "I keep wondering what I'll do…. when Supernatural finally ends this year. Then it hit me,".
In the video, he looks at the camera and strokes his beard. Suddenly, someone off-camera tosses him a volume of The Boys by Garth Ennis and Darick Robertson.
He flips the book open. "Soldier Boy" by Elvis Presley begins to play over the video and Ackles smiles directly at the camera.
The Supernatural Connection
Eric Kripke serves as the showrunner for the Boys. Kripke also shares a close relationship with Ackles as they had worked on Kripke's other show- Supernatural.
As Dean Winchester along with Jared Padalecki who played his brother Sam, they fought monsters, demons, gods, and angels over 320 episodes for nearly a decade and a half.
Now, with the show confirming that it is coming to an end with season 15, Ackles is jumping onto another Erik Kripke project.
Erik Kripke on Ackles Joining the Boys
Erik Kripke had this to say when Jensen Ackles confirmed his appearance on season 3 of the boys: "When I was a child, I had a crazy, impossible dream — to provide Jensen Ackles with gainful employment.
I'm happy to say that dream has come true. Jensen is an amazing actor, and even better person, smells like warm chocolate chip cookies, and I consider him a brother.
As Soldier Boy, the very first Superhero, he'll bring so much humor, pathos, and danger to the role. I can't wait to be on set with him again, and bring a bit of Supernatural to The Boys."
Soldier Boy
In the comic-book world of the boys which is overrun by debauched metahumans, Soldier Boy is the leader of a group called Payback.
Stormfront is payback's strongest member and is a male in the original comics. The show takes liberties with certain characters and does a wonderful job and here's hoping Aya Cash as Stormfront delivers an amazing performance in season 2.
Soldier Boy is a parody version of Captain America. Almost all the heroes featured in Ennis' work are. Unfortunately, these 'supes' as Billy Butcher puts it, are not shown in their best light. Soldier Boy is weak and cowardly but claims to have fought in the second world war.
He also wants to join The Seven. This arc could set us up for what is probably coming in season 3. Fun fact, Ackles almost played the role of the MCU's Captain America but was cast as Hawkeye instead. He dropped out due to scheduling conflicts.
Season 3: Herogasm(?)
Trust Garth Ennis to show superheroes at their absolute depraved worst. On an AMA on Reddit in 2019, Kripke had this to say: "We JUST figured out how to do Herogasm!! It'll come in Season 3 maybe (if we get picked up for Season 3).
I've really wanted to do it, but needed to figure out our twist on it, so it's not just an hour of hardcore porn. But I think we got it!! Super excited about that"
Herogasm was a miniseries that chronicled the Boys sneaking into Vought's annual Superhero party. The party was marketed as a massive team-up where all the heroes of the world dispersed and disappeared to a location that was off the grid.
There, they cut loose in a free-for-all, in a massive orgy that involved substances and new levels of debauchery. It was also where Soldier Boy sleeps with Homelander with the hope that he could join The Seven. He dies by issue #39 of the series.
It does remain to be seen what happens now on Season 3. Rumors are already swirling that Jeffrey Dean Morgan might join season 3 as Love Sausage but that might be unlikely given the CoVID situation.
It would also be wonderful if Jared Padalecki could join the cast, making the Supernatural reunion complete on this hyperviolent superhero satire. Here's hoping. 
Thanks for your feedback!