We are brimming with excitement for CW's Crisis On Infinite Earths crossover and can't wait for the first hour of the massive crossover to begin already. To satiate fans for the time being, CW has released promo pics from the first and second hour of the crossover from Supergirl and Batwoman respectively. While these pics have mostly Superman from various realities in them but there's one picture of Batman which has been drawing fan attention recently.
Kevin Conroy As Kingdom Come Batman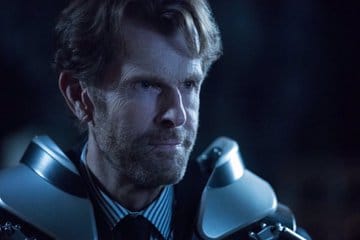 While browsing through the released promo images for the Batwoman hour of the crossover, we came across a pic of Kevin Conroy who is in his Kingdom Come Batman suit. Kevin Conroy voiced Bruce Wayne in the iconic Batman: The Animated Series. He is definitely from another reality and we are suspecting he lives on the same earth as Kingdom Come Superman (played by Brandon Routh).
What Is The Kingdom Come Story?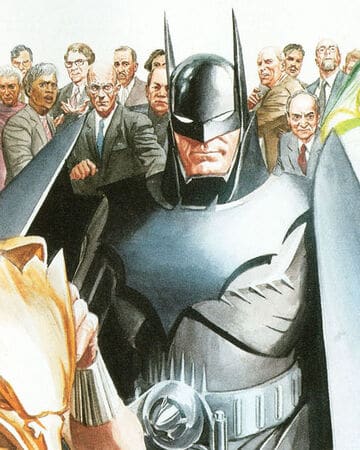 "Kingdom Come" was a 1996 DC miniseries from writer Mark Waid and painter/artist Alex Ross. It takes place in an alternate future of the DC Universe and follows a minister named Norman who is approached by the Spectre to be a human host/witness to the end of days. An apocalypse is approaching due to a war of generations that breaks out between a violent new generation of metahuman heroes, and the "Old Guard" of Superman and the original Justice League. The old heroes are all in various degrees of retirement.
In the middle of this metahuman conflict is a human coalition headed by the unexpected alliance of Bruce Wayne and Lex Luthor. Both men are aged enough now that an elderly Bruce Wayne wears an exoskeleton frame to remain mobile. It is presumably this exoskeleton which Kevin Conroy can be seen wearing in the pics. Needless to say, the Luthor / Batman alliance doesn't last forever, as Bruce has a few surprises to reveal.
"Crisis on Infinite Earths" kicks off on Sunday, December 8 on Supergirl follows through with a December 9 episode of Batwoman and ends with a cliffhanger on the December 10 episode of Flash. The crossover will finish on January 14 with Arrow and Legends of Tomorrow.
Check out the complete story of Kingdom Come to get ready for Crisis:
(Source: comicbook.com and in.ign.com)