No doubt everyone knows how the Kardashian sisters fight on their reality show, a notorious but pretty popular segment. Kim Kardashian and Khloé Kardashian have reportedly been distant from Kourtney Kardashian lately. The Kardashians were quite open about their relationship during their show, Keeping Up With The Kardashians, and other interviews that they gave.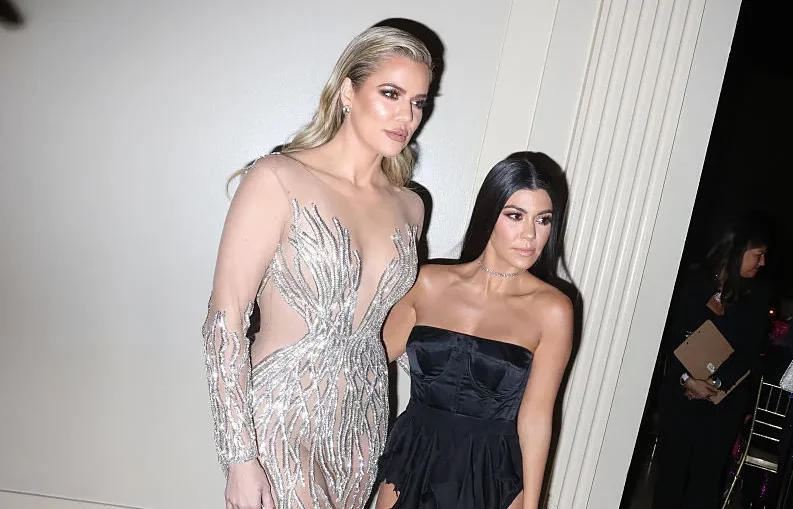 On Thursday's episode, Kourtney Kardashian and Khloé Kardashian sat down for Vanity Fair's lie detector test, where they may end up bitter after learning a few truths. During the test, Khloé Kardashian appears to have acted like a clear-minded and disciplined mother when asked about her daughter True's sleepover at the Poosh founder's house.
Also Read: The Kardashians Humiliate Kourtney Kardashian, Throw Ultra Lavish Party To Celebrate Their Successful Brands – Sideline Kourtney's Products To The Background
Khloé Kardashian Doesn't Want Her Daughter To Sleepover At Kourtney Kardashian's House
The youngest Kardashian, Khloé Kardashian, admitted on Thursday's episode of Vanity Fair's lie detector test that she will never let her 4-year-old daughter True Thompson stay at Kourtney Kardashian's Calabasas mansion for a sleepover. It appears that Khloé K hinted that the Poosh Founder mansion is off-limits when it comes to sleepovers for her daughter, True.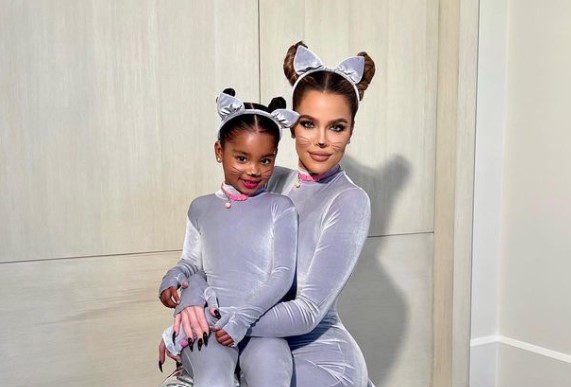 During the episode, the Good American founder first took the test, and Kourtney K asked her a few questions where Khloé K seemed to be very truthful and intact on every question without any fear.
The Poosh Founder asked, "Are you ever gonna let True sleepover at my house?"
Khloé K replied with a smile, "Probably not."
Immediately Kourtney K responded, "Is that because we have too much fun?"
True's mother replied, "No."
Poosh Founder asked, "What is the reason then?"
Khloé K said, "No … I don't think we have enough time on this show for what the reason is."
It may have hit Kourtney K deep down, and Khloé Kardashian came out with a clear mind that she doesn't like True sleeping over at Kourtney K's place.
Also Read: "I actually do Sh*T for the world and you F***G fake it": Kim Kardashian Called Her Sister Kourtney a Fake Humanitarian H*e After One of Their Biggest Fight
Khloé Kardashian Says the Truth About Kourtney Kardashian's Wedding Dress
As part of the Vanity Fair lie detector test, the Good American co-founder, 38, revealed to her sister that she was not thrilled with the dress she wore during Kourtney K's Italian wedding ceremony with the Blink-182 drummer, Travis Barker.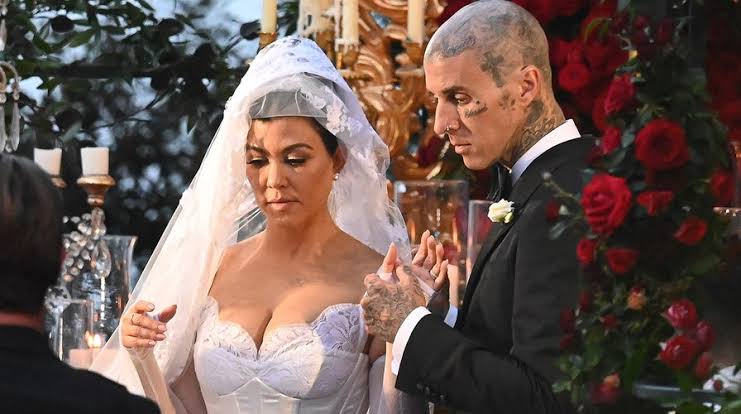 The Poosh founder asked Khloé Kardashian, "Did you like my wedding dress?"
The younger sister replied, "It was fine."
Laughing at her sister's response, Kourtney K looked at the woman, Sam, administering the lie detector test to see if she was telling the truth.
The woman said, "She's being truthful. Inconclusive."
Kourtney K laughed and said, "Oh my gosh, inconclusive!"
Khloé K then explained, "I mean, it was beautiful, for sure…I just would have loved to see you in that at the after-party and then something [else] prior."
Then Kourtney Kardashian did not respond to it and further asked about her style in her sister's opinion if she changed her style after having a relationship with Barker and Khloé K said that her style is fine as she feels it is not good or bad to a certain extent. Later, they confronted each other on many topics.
Also Read: "He is accepting his faults, wants to get married one day": Scott Disick Still Regrets Ruining His Relationship With Kourtney Kardashian After Substance Abuse and Infidelity
Source: YouTube