The DC's Legends of Tomorrow premiered in January 2016 and has been renewed for the fifth season. The fifth season premiered in January 2020 and can be seen every Tuesday at 9 pm on CW.
Now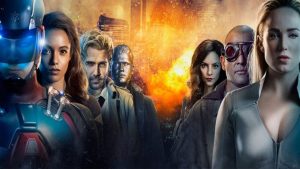 In last Tuesday night's episode of DC's Legends of Tomorrow, we saw the team dealing with its latest Encore. Marie Antoinette was the villainous figure that has released from hell to cause widespread destruction on the world and the timeline.
Warning: Spoilers ahead for DC's Legends of Tomorrow.
Story Ahead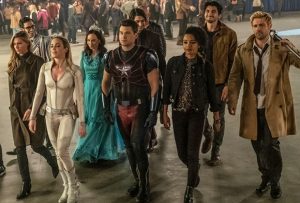 Constantine finally, admits to himself the truth of all the situations that have led him to the current situation. Astra's mother also revealed to him that there's something, something that might save Astra. This something is actually called the 'Loom of Fate'. Loom of fate, was an item that Constantine used to believe stuff of legends and fairy tales. But now, the Loom has turned out to be a real item and that too which  Charlie happens to be well-acquainted with. It's also revealed that Charlie was once in possession of the Loom. However, she had destroyed it and then scattered its pieces across the Multiverse.
The possibility is that the creation of Earth-Prime could have brought those scattered pieces back together. This would have resulted in the "one" existing universe, Earth-Prime. This simply defeats Charlie's intention, the intention of keeping the parts away from each other. Now if this has happened there is a possibility for the wrong sort of people, they could get their hands on the powerful device.
Conclusion
Irrespective of the fact that which or even if any possibility turns out to be true, there is a chance of Constantine helping Astra. And how the events unfold in DC's Legends of Tomorrow will be a lot more interesting to watch.
Do you know, what's the origin story of venom? Watch to find out.
Sources: Comic Book, TV Line