The latest trailer for the Guardians of the Galaxy game by Euros Montreal has just given us the first glimpse at Cosmo, the telepathic space dog.
First Glimpse at Cosmo, The Space Dog In 'Guardians of the Galaxy' Game Is Here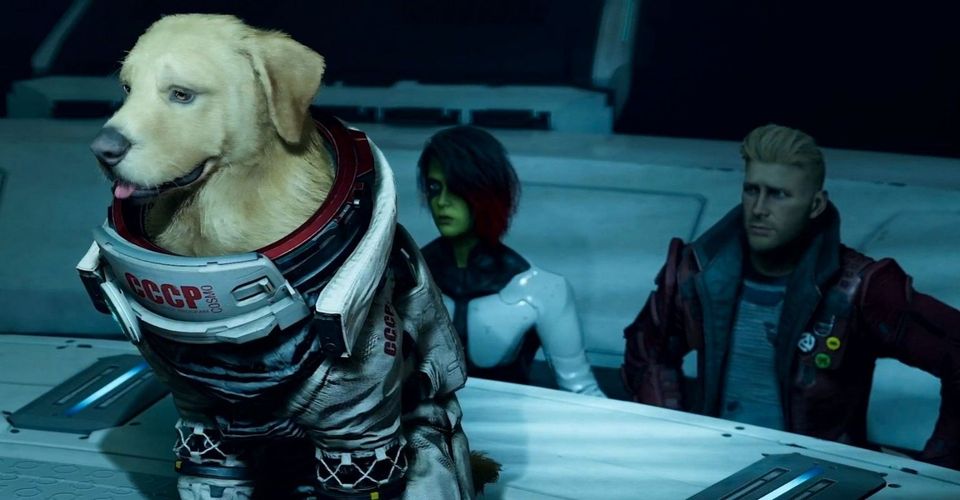 The video clip shows the Guardians like Gamora, Star-Lord, Drax, Rocket Raccoon and Groot meeting with Cosmo. The adorable dog is shown as the Head of Security on Knowhere and is caught in a slightly difficult situation as he tries to wrangle his puppies sporting space costumes of their own. While we still don't have a context with us, Peter Quill suggests to help in investigating the grave situation. While discussing the matter, Cosmo appears like a usual dog; chasing his tail and playing with his soft ball. The scene ends where Cosmo and Rocket clash on the fact whether the Guardians will end up intervening in his situation.
While the extent of Cosmo's involvement in the Guardians of the Galaxy game is still unknown, some fans believe that he will be a recruitable NPC, joining Star-Lord's posse at a given point in the game. The video description says:
"Cosmo is many things: a telepathic dog, a loving dad to wonderful puppies, the Chief of Security in Knowhere and… angry with the Guardians of the Galaxy! Things are about to get ruff."
More Marvel Characters To Appear In Guardians of the Galaxy Game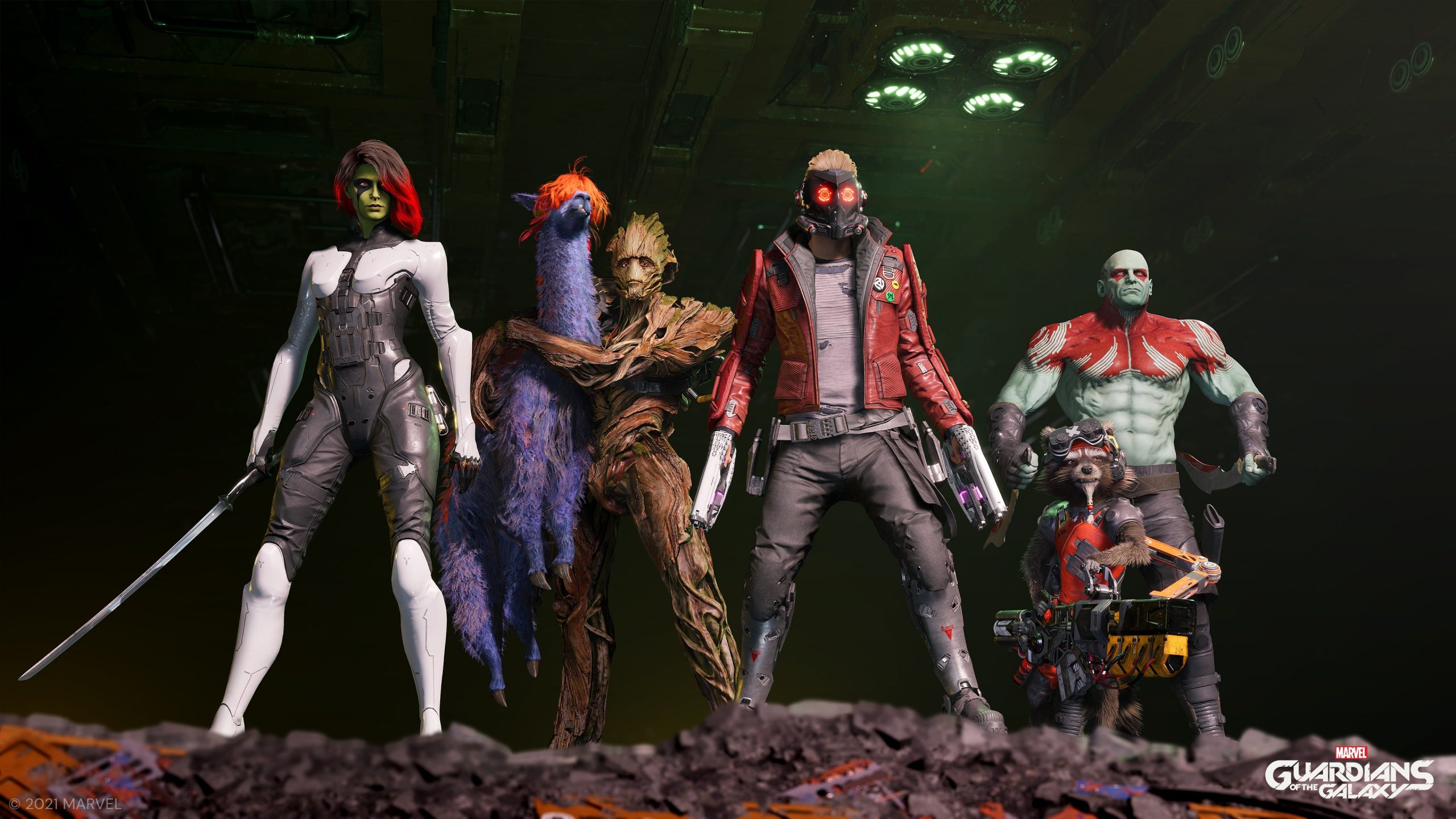 However, Cosmo isn't the only Marvel character to appear in the Guardians of the Galaxy game. Earlier, trailers had also shown characters like Mantis, Lady Hellbender, and Worldmind appearing throughout the game. The Universal Church Of Truth, headed by the Grand Unifier Raker will be the game's main antagonists as the Guardians try to dismantle the cult-like group.
Guardians of the Galaxy shows players in stylish boots as he tries to govern his group, consisting of heroic outlaws. While combating, Star-Lord will appear to dart around the whole battlefield, using his dual blasters to take out his enemies. He will also issue commands to his teammates, allowing space for powerful combos to take out tough enemies.
In true Guardians of the Galaxy style, this game will also have a classic 1980s soundtrack of rock hits. The confirmed tracklist includes Blue Oster Cult, Twisted Sister, Rick Astley and Joan Jett amongst many others.
Guardians of the Galaxy and the super adorable Cosmo will release on October 26 on PlayStation 5, PlayStation 4, Xbox Series X, Xbox One, PC, and Nintendo.
Source: CBR