There have been many details revealed about Prince Harry's private life through his memoir Spare, including some he has revealed himself as well as some that have been expanded upon by the media. One story that caught the audience's attention specifically was about losing his virginity to an older woman. Prince Harry raised eyebrows after revealing how he lost his virginity in a field at age 17 to an older woman who loved horses. Pristinely, it was reported earlier that an ex-model named Suzannah Harvey was the woman the Duke of Sussex described in his tell-all memoir Spare, in which he described the embarrassing event in 2001 behind a pub. However, she denied being the horse-loving older woman who took the Duke of Sussex's V-card.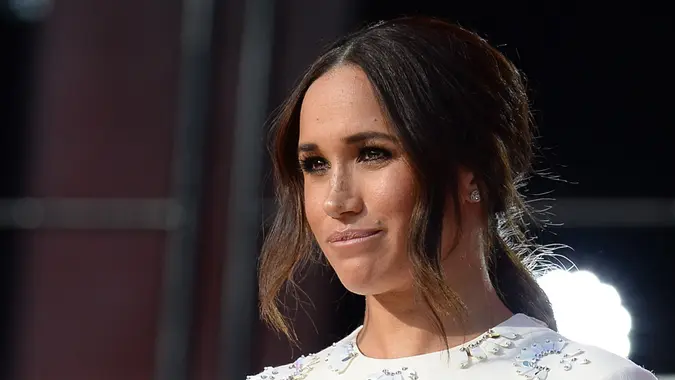 Later, another woman came forward and admitted in the media that she was the older woman described by the Duke of Sussex in a humiliating incident behind a pub. In addition, a source reportedly claimed that Meghan Markle was upset and embarrassed after learning that Prince Harry lost his virginity to an older woman. However, another source squashed the claims about the Duchess of Sussex being embarrassed for the same.
Also Read: Meghan Markle is "Desperate" For Expert Advice to Save Her Public Image After Disastrous Response to Her Netflix Documentary
Meghan Markle Reportedly Feels Embarrassed Over Prince Harry Losing His V-Card, A Source Denies The Claims
Several sources reported that Prince Harry and Meghan Markle's popularity in the United States and the United Kingdom fell significantly after the release of their Netflix documentary and the Duke of Sussex's biography, Spare. Experts allegedly considered the Duke of Sussex's tell-all memoir a 'PR disaster' for the couple. In their opinion, the Duchess of Sussex is said to be keeping her silence, assuming she's embarrassed over the Duke's shocking revelations. However, it was rumored that the 41-year-old Markle had contacted friends following the publication of her husband's book Spare and shared her feelings.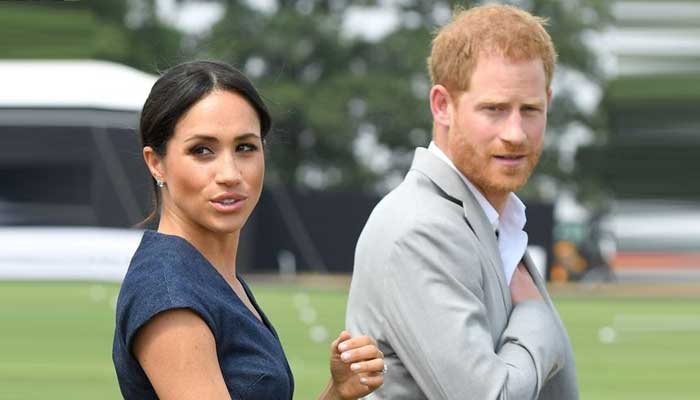 As described in the Duke of Sussex's memoir, he lost his virginity to a horse-loving older woman in a field behind a pub. In an article in The Spectator, a source allegedly claimed that Meghan Markle would "feel embarrassed" over the whole situation and "seek support from mentors." The source also told the outlet, "Meghan felt excluded from the King's Coronation," alleging she and Prince Harry may not attend the coronation will take place on May 6, 2023.
The Mirror reported that another source squashed Markle's embarrassment claims and said that she is not embarrassed following the release of Prince Harry's tell-all memoir and does not feel excluded from the coronation. The insider close to the Duchess has stated that the claims are "ridiculous" and fabricated.
Also Read: "Meg looked terribly pale": Meghan Markle Was Embarrassed After Her Romantic Date With Prince Harry Ended in the Least Expected Way
Prince Harry Reveals He Lost His Virginity To An Older Woman; Who Is She?
According to reports, the 38-year-old Prince described a 'humiliating' encounter with his lover, who was older than him, in his tell-all memoir Spare. He described mounting his lover, an older woman who loved horses, behind a busy pub in Wiltshire. The Duke wrote in the book that his unnamed partner had spanked him and treated him as a 'young stallion.' According to Prince Harry's shocking revelations, there was speculation that former model and CEO of Cotswold Airport Suzannah Harvey, six years older than the prince, took his virginity while snogging him in his teenage years. Harvey, however, denied sensationally that she was the older woman who took the Duke of Sussex's virginity behind a pub, and that was later proven to be the case as the woman in question was another individual.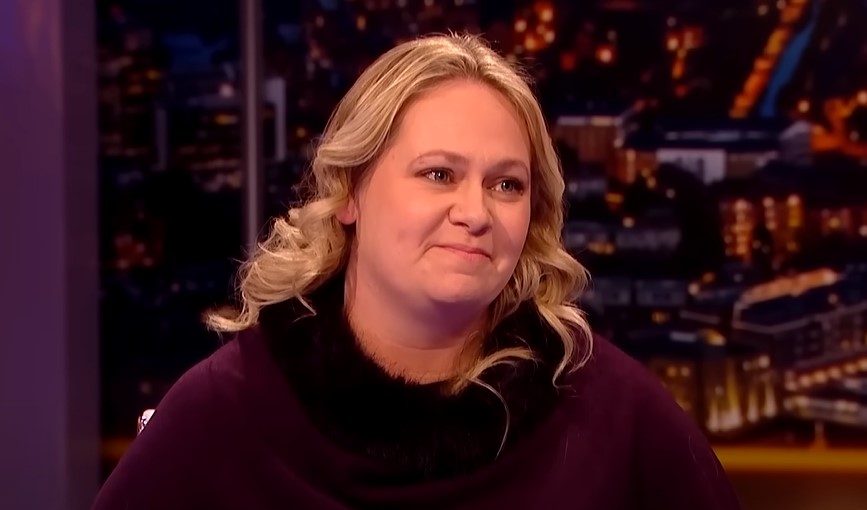 An interview with Piers Morgan on Piers Morgan Uncensored revealed that a woman named Sasha Walpole, two years older than prince Harry, was the horse-loving older woman whom prince Harry described for the pub encounter.
Walpole told Piers Morgan,
"I am the woman who took Harry's virginity. It was literally wham-bam between two friends. The s*x was passionate and sparky because we shouldn't have been doing it."

"One thing just quickly led to another. We ended up on the floor. I gave Harry a cigarette. I lit mine and then his. We finished our cigarettes, and it just happened. He started to kiss me. He was wearing boxers. There was no chatting, no words."
She added,
"It was exciting that it was happening. It was exciting that it was happening the way it was. We were away for 15 minutes, but the s*x was about five minutes. We could hear the people in the pub, but the only way that somebody could have seen us really is if they had put their headlights on in proper focus from the car park. At the time, I didn't know he was a virgin. I didn't think about it then. There were no virgin vibes from him, he seemed to know what he was doing."
Furthermore, she confirmed that the get-together occurred in July 2001 at Vine Tree Inn in Norton, Wiltshire. According to reports, Walpole is now married and has two children. Walpole also claimed that she and Prince Harry met after attending polo matches together for over two decades.
Also Read: 'If she responds in the wrong way…": South Park's Meghan Markle Roast Episode Could Impact Her 'Sussex Brand', Affect Her Alleged Aspirations To Become President
Source: The Spectator, Piers Morgan Uncensored