Snoop Dogg is one of the most famous rappers that ever set foot in the music industry. The legendary rapper has been in the industry for more than three decades and is known for his unique and very recognizable flows in the verses. Other than his music career, the American rapper is quite well known for some of his other habits as well. The Sensual Seduction rapper is well known for being a marijuana enthusiast and cannabis consumer. The rapper is so famous for smoking weed that last year it was revealed that he smokes around half a pound each day.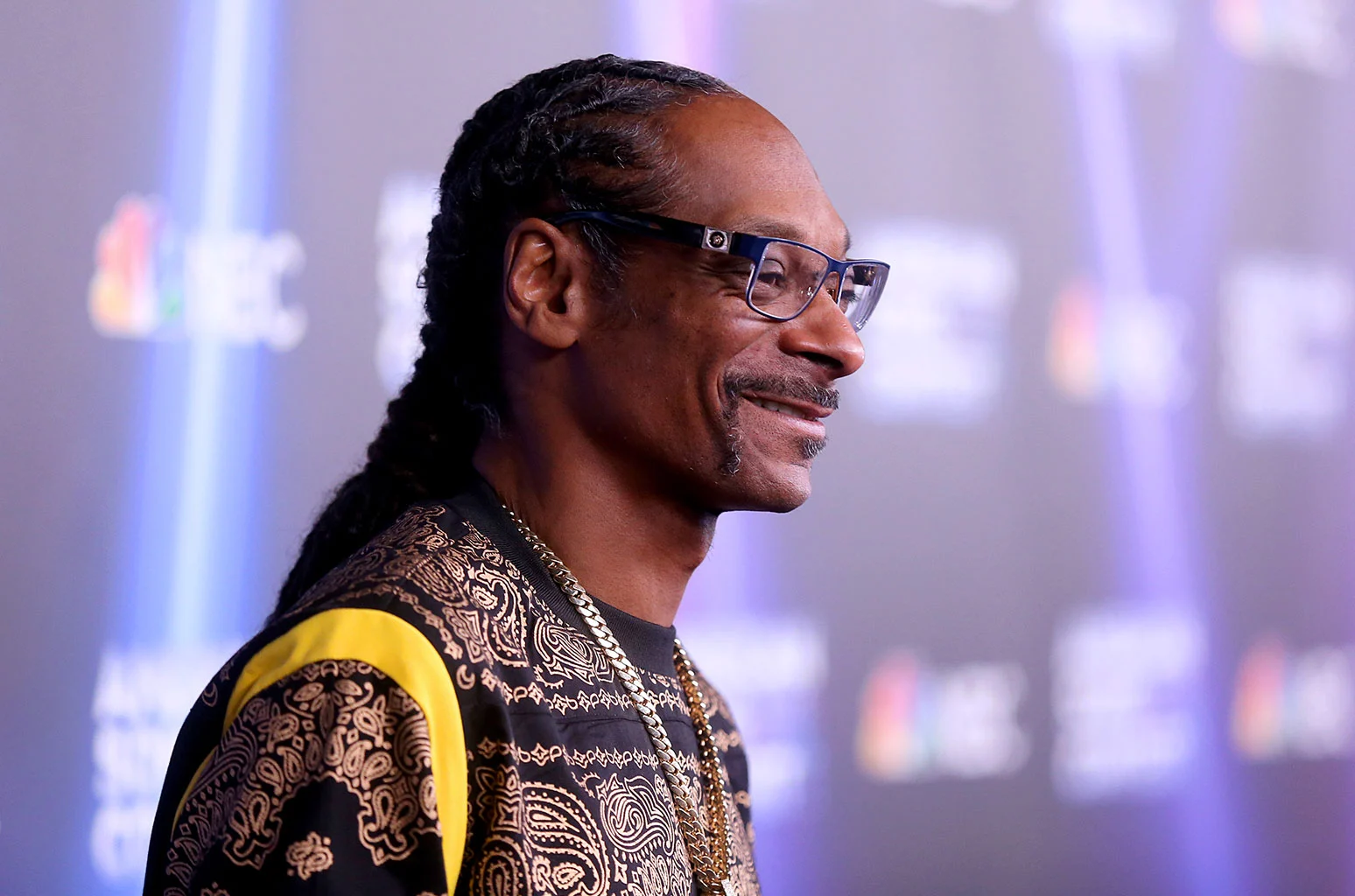 Also read: "I had a joint, he had a pipe": Snoop Dogg Reveals To Tom Brady How Willie Nelson 'Banged his a**' in Amsterdam
Once, the American rapper was invited to The Ellen DeGeneres Show in 2016. The famous talk show host made her guests play 'Never have I ever' on the show which went on to get 27 million views on YouTube.
Snoop Dogg on The Ellen DeGeneres Show
'Never have I ever' was a very popular segment of The Ellen DeGeneres Show. In 2016, Snoop Dogg appeared on the show along with Martha Stewart and Anna Kendrick. The talk show host asked her guests to play a game of Never have I ever on the show. Ellen started the segment with "Never have I ever sexted." Everyone raised their placard to "I have", even Martha Stewart.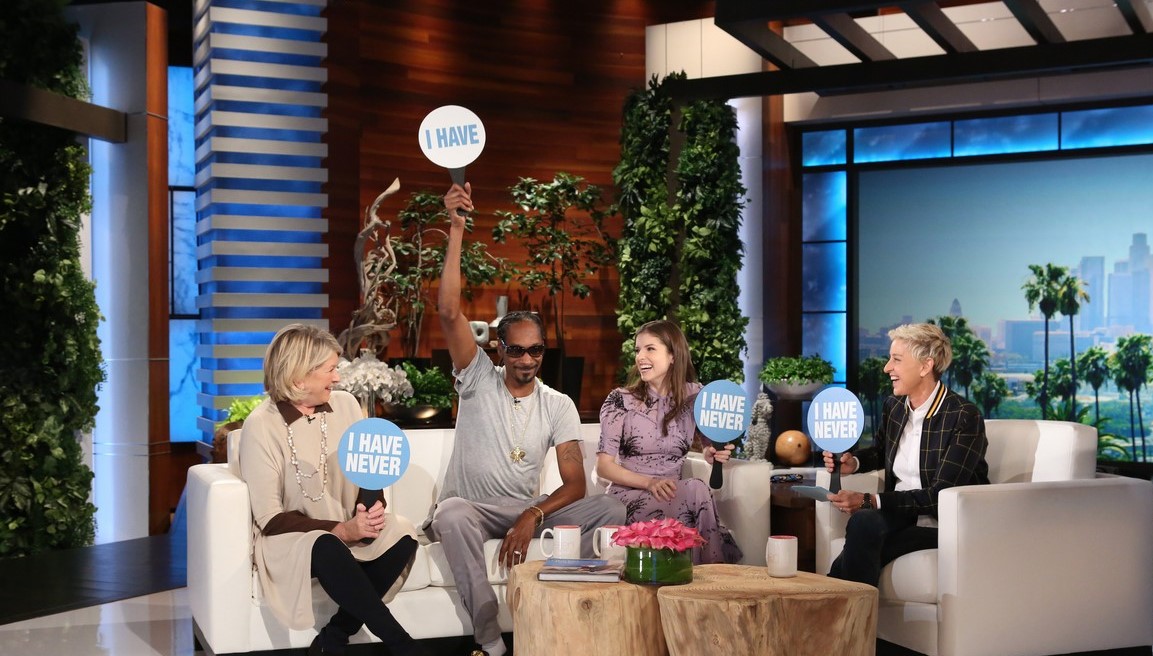 Also read: 'I don't feel like I have what they have': $16M Rich Rapper Kid Cudi Hints Retirement As He Couldn't Become As Famous As Jay-Z, Snoop Dogg, Eminem
The next round was "Never have I ever been in handcuffs". The rapper and Anna Kendrick raised their placards to "I have". Snoop Dogg has been arrested by the police in the past and everyone knows that. Anna Kendrick however decided to keep the incident a mystery and declined to give further details about the situation. The actress said she wasn't talking about a movie but refused to reveal any more details about it.
Has the Bad Decisions rapper ever been stoned on a talk show?
In the next round, Ellen DeGeneres said, "Never have I ever been stoned on a talk show". Everyone turned their placards to "I have never" except for one person. Yes, you guessed it right, Snoop has indeed been stoned on a talk show. The American rapper continued to raise the placard of "I have" over his head as the crowd cheered him on. The amount of sheer confidence that Snoop Dogg has for being so open about his weed usage is amazing.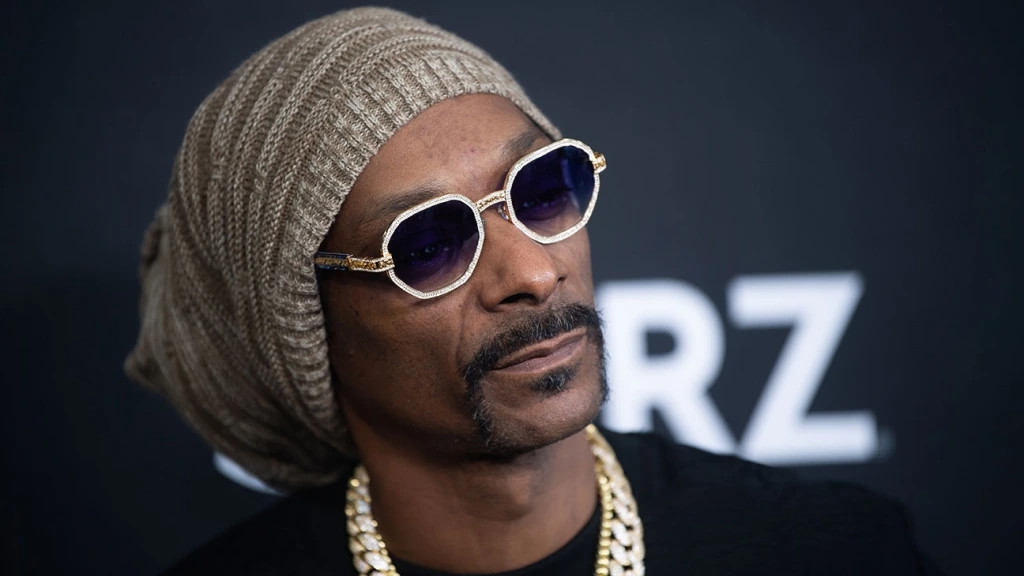 Also read: "The queen, that's my gal": Snoop Dogg Pays Tribute To Queen Elizabeth As The Former Monarch Once Defended Rapper While Facing First Degree Murder Charges
The answer might have seemed outrageous back in 2016. However, since then we have come across multiple revelations about the American rapper that being stoned on a talk show is not the biggest surprise one can get. Last year it was revealed that the Gin and Juice rapper roughly smokes somewhere between 75-150 joints a day. His personal joint roller has revealed that she has rolled almost 450,000 joints since she started working for him in 2016.
Source: YouTube