Avengers #27 is in stores right now, and it has come with a lot of surprises like the She-Hulk's new costume. Jason Aaron has written it, and Ed McGuinness has done the drawings. This latest adventure has taken the Avengers to outer-space. And, they are all set to investigate the Space Prison. So, let's get to it.
The official description of 

Avengers #27
"STAR BRAND REBORN Part One: RIOT IN THE SPACE PRISON! Artist Ed McGuinness returns for an epic space adventure that takes the Avengers into an alien prison the size of a galaxy. There a mysterious new wielder of the all-powerful Starbrand has suddenly appeared, unleashing cosmic chaos. So, good thing the Avengers brought along their newest member, the Black Widow!"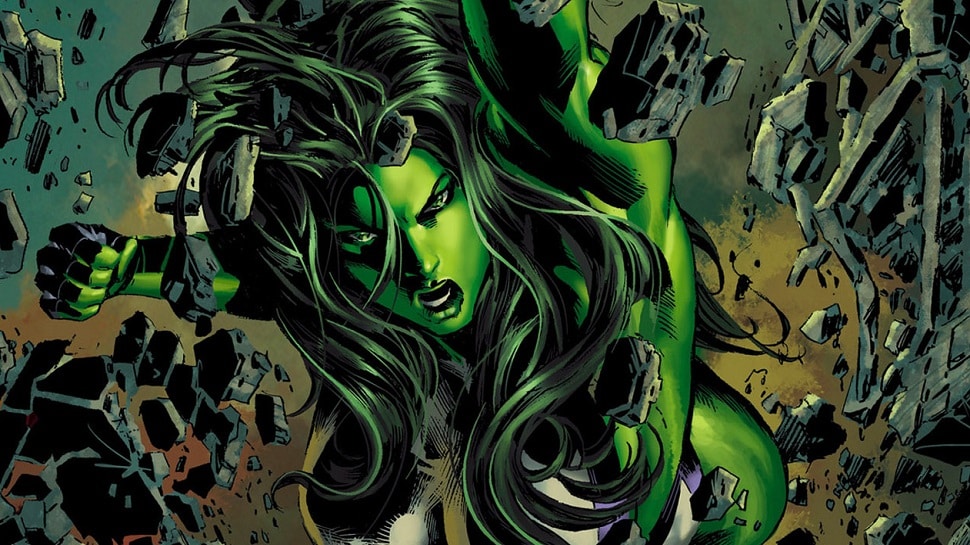 https://animatedtimes.com/marvel-discloses-exactly-how-the-marvel-universe-will-end/
The new Marvel's She-Hulk costume
According to the issue, the new suit was designed by T'Challa and She-Hulk to control her Gamma Emissions. Because it contains emissions, it is also supposed to contain any unwanted explosions. The new brand-new costume has given a new look to our She-Hulk and here is a spoiler picture for you!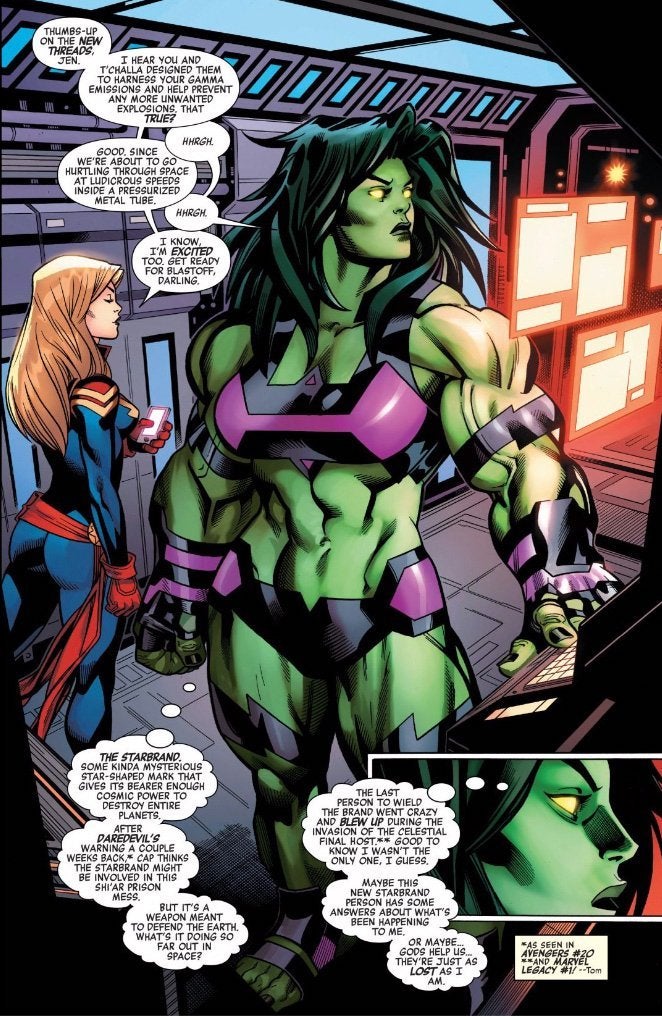 The colour scheme is pretty grand, and it is a unique look. Probably the purple strips will be the thing to contain the Gamma Emissions.
https://animatedtimes.com/war-machine-almost-got-a-new-suit-in-endgame/
Maybe there is too little of the suit!
The idea behind the costume is to contain Gamma emissions. However, it appears that there is not much of a costume to hold all the Gamma emissions. In fact, the suit is more of a bathing suit with armbands, gloves and boots. But that's about it. We had hoped to see more of the suit with more of combat feel to it.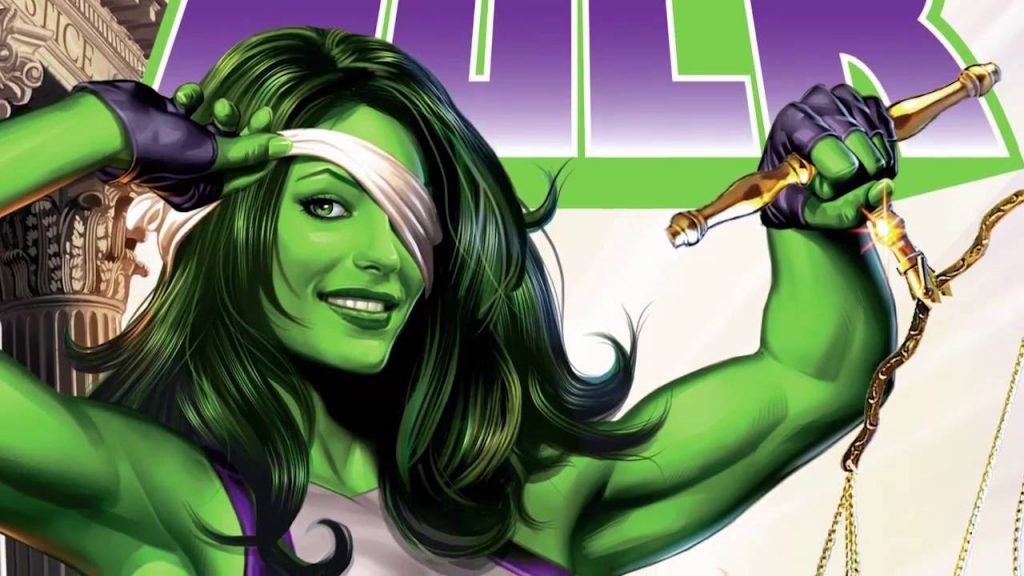 https://animatedtimes.com/hulk-vs-wolverine-movie-pitched-by-mark-ruffalo-could-it-introduce-wolverine-in-the-mcu/
What do you think of She-Hulk's new costume? Let us know in the comments! Also, Avengers #27 is out on stores now, and we would love to know your thoughts on that as well!
Source: